Critic's Review
Myron's is a NY Style Deli inside the Isle Casino complex, next to the Isle Buffet, which I reviewed a few weeks back. Myron's is one of the few Delis in South Florida that actually has an authentic New York Deli menu. There's a lot of pretenders down here, but from the menu, at least, Myron's seems like a closer copy.
It looks a lot like a NY deli, with booths along the wall, tables in the middle and a deli counter the runs the full length on the other side.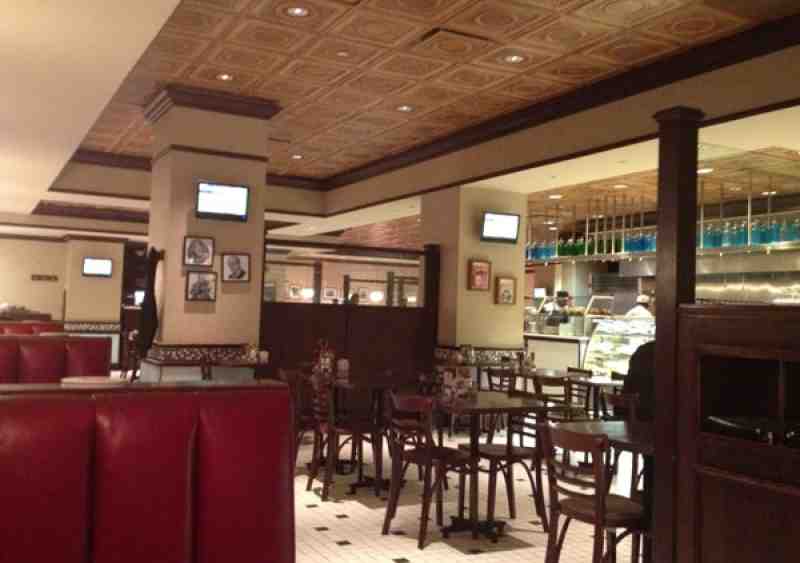 Myron's Deli Interior Shot
There's Sinatra music playing, which is more contrived, because I don't recall hearing Sinatra in many Delis in New York. I went to Myron's with no intention of having breakfast, but when I looked at their "all day" breakfast menu and saw the corned-beef / Pastrami hash, I just had to try it. I'd have to try a sandwich another time.
The servers here are not authentic; they're much more South Florida than New York. Servers in NY don't say "No Problem" whenever you ask for something. I ordered some coffee and the hash with over-easy eggs. It took longer than expected.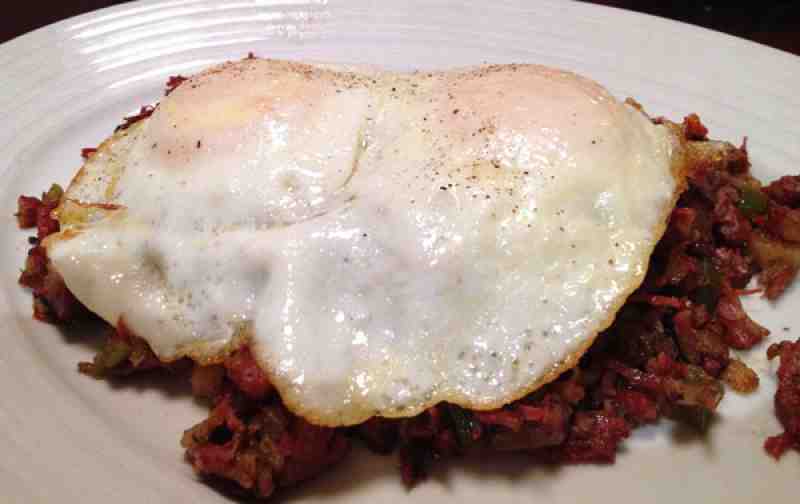 Myron's Hash and Eggs
The menu says that all specialties include potatoes and toast, but I guess the hash is considered potatoes. No matter, this was a very large portion. One good thing about having breakfast in a good deli is that they have really good rye bread, and Myron's is no exception.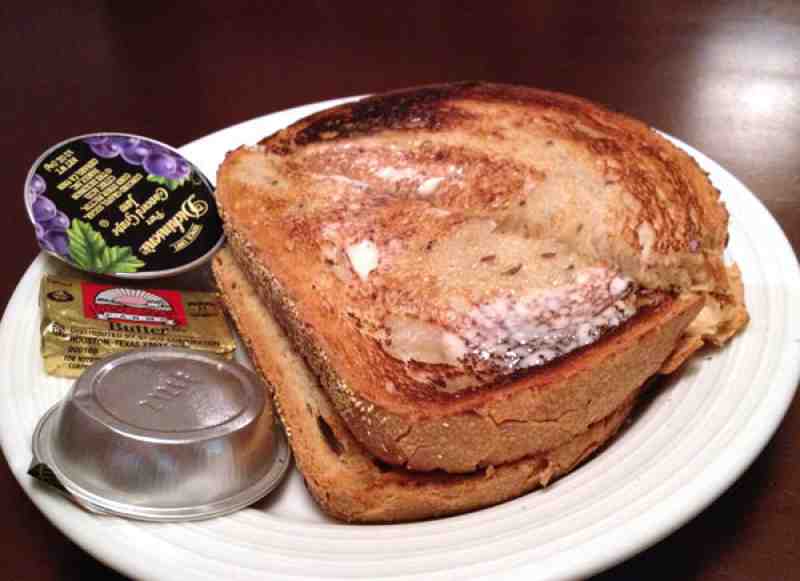 Myron's Rye Toast
I enjoyed this dish and I struggled to finish it. I came for a sandwich and ended up having a big late breakfast. Sometimes that happens in a good, Jewish Deli.