Critic's Review
Downtowner isn't exactly on the water; there's a road and walkway in-between, but if you sit outside you do get a nice view of the river. Back in a time when there were no places to watch the games, the downtowner was an option close to downtown. With better choices virtually everywhere now, it's become an afterthought to all but those who have been coming here forever.
From the inside, this is your typical sports bar, pub type place. They have a lot of TVs, but with the Olympics on 3 different channels today, all of the sets were on the same channel, so I had to watch equestrian for half of my time here. They've added some blue lighting under the bar which is sort of odd considering the decor of the place.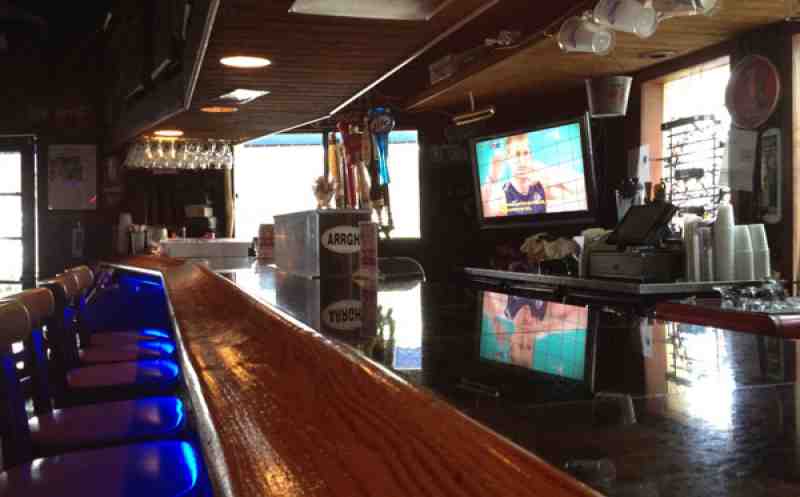 Downtowner Bar
For Sunday Football, its a bit of a free-for-all, so if you want to watch some fringe out-of-market game you may need to get them to put it on. They generally accommodate their regulars, but they'll find somewhere to put it on for you. You can tell this is a real locals bar, as I was the only one watching the Giants this Sunday. On Sundays they also have a brunch buffet; it reminds me of the buffets on cruise ships. It never really appealed to me so I've never done it.
I've had the wings here, and they're not bad. They give you plenty of blue cheese dressing.

Dowtowner Wings
The spinach dip here is outstanding, although a mussels special I had once had quite a few cold mussels, so they obviously weren't steamed fresh. Today I was doing lunch; I opted for a new menu item; the jerk chicken. I started off with an ice tea, which is served in a huge plastic cup. I asked for few extra lemon wedges due to the extra volume.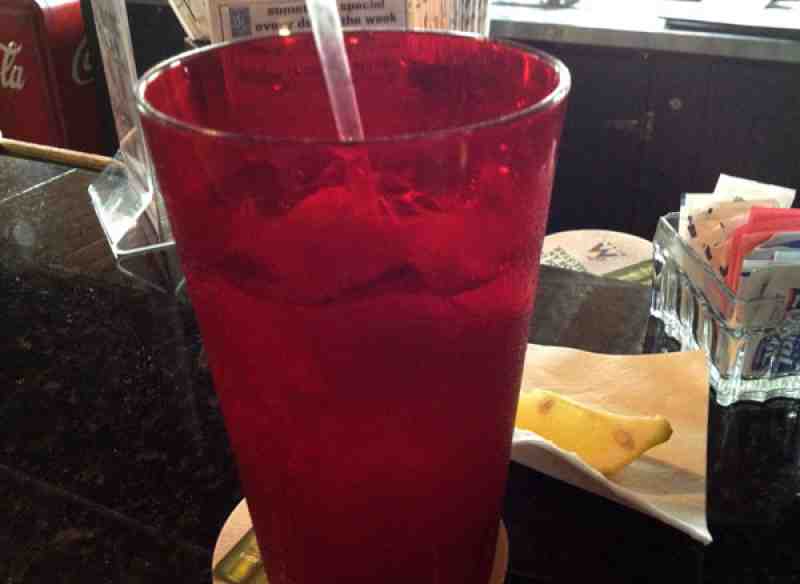 Its not a great experience eating at the bar. I purposely put the paper from the sugars and foil from the butter at the end of the bar, but the bartender never got the hint. She was dumping stuff in the sink right in front of me. It was quite a while and then I think she remembered my order and ran into the kitchen. No tellling how long it was there.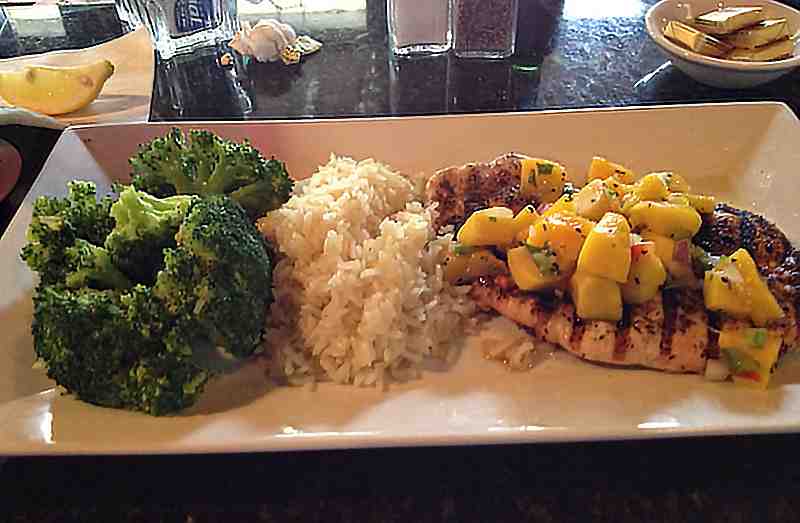 One thing I can say is that it looked like a balanced meal. I was hoping the mango salsa would be on the side, but they put it on top. I turned out to be pretty benign so it didn't bother me. The chicken tasted more like Thyme chicken than jerk; they need to kick up their jerk marinade and marinate the chicken longer. My guess is that they just brushed some on a cutlet and threw it on the grill. I asked for some butter which i added to the rice and the brocolli. It was an ok lunch, but $10.99 is no bargain considering the $1 worth of chicken they give you.
The menu on their website is broken so we still have the old one.
Photo Gallery