Critic's Review
The first time I came here, I'd just started this site, and I didn't like it very much. One mistake was that I sat at the counter, and I've since learned that I never enjoy breakfast when I sit at the counter. I got a table this time. They have a new sign outside, and they now call themselves the Bayview Diner, but the inside looks pretty much the same; a counter and 2 rows of tables with wooden chairs.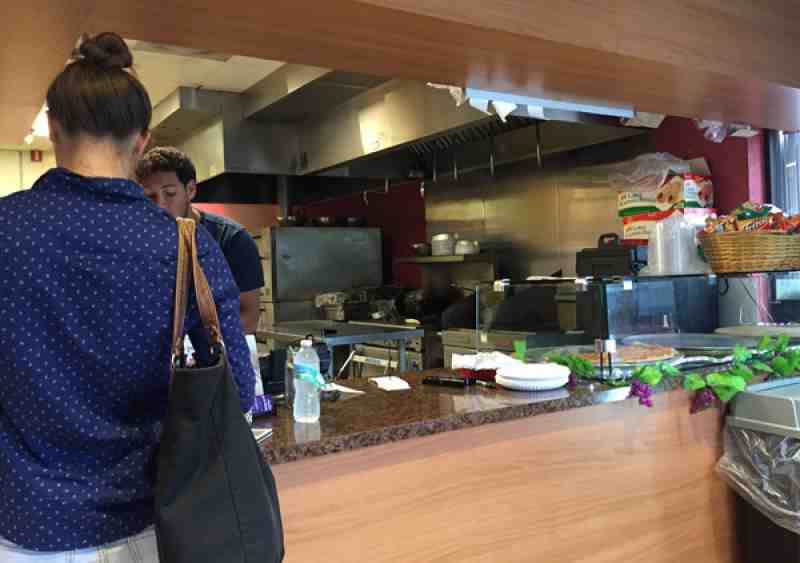 Bayview Diner Inside
The waitress was eating when I got there, and at the same time another couple entered, so gathered up here stuff and got into server mode. I contemplated ordering something adventurous, but I caved to my usual. They use extra large eggs here, which makes perfect sense to me. Coffee comes in the usual industrial cups, and refills are continuous, so keep a creamer and the sugar handy. Still no blue or yellow sweeteners available.
The eggs came out pretty quickly.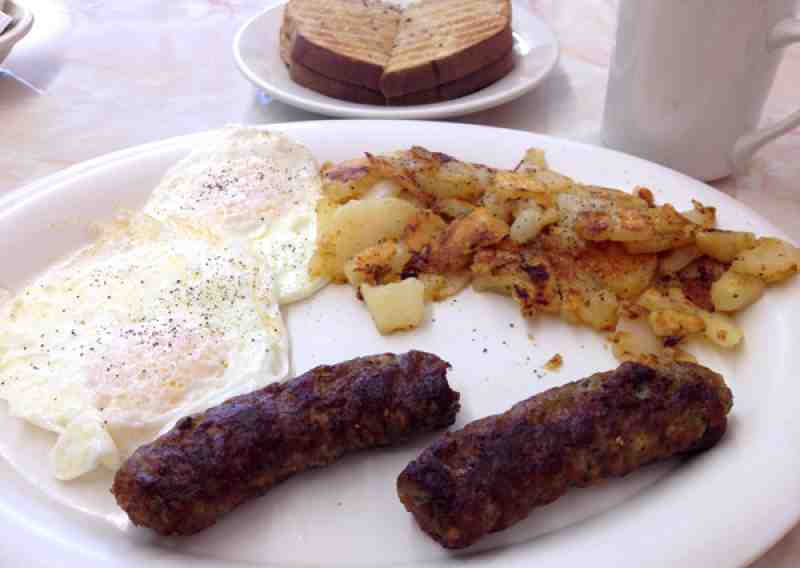 Bayview Diner Eggs and Sausage
Aside from a modest portion of home fries, everything was fine. Good but not the really good sausage, properly prepared eggs, just enough butter on the toast. And the potatoes were not too well done.
For $7.68 before tip, this is an inexpensive place for breakfast any time of day.