Critic's Review
I don't usually consider CPK when I'm thinking about lunch, but for some reason it was on my radar today. I've been on this slow carb thing lately, and I saw a couple of new items on their menu that seemed interesting. It has been over 2 years since my last review, so I thought I'd try them again.
This place is what I'd describe as modern cafeteria. They have a big open kitchen. but there's something that seems cheap about the furniture. The tables aren't quite the right height in the booths.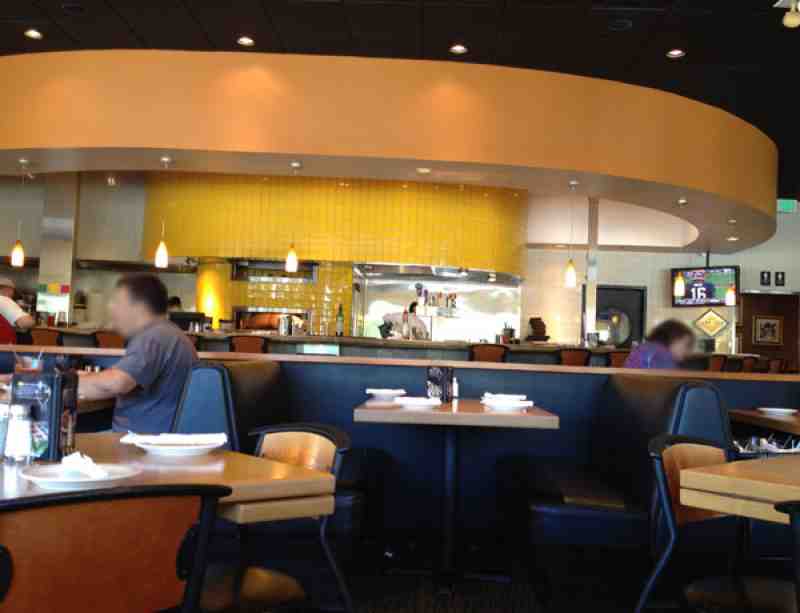 California Pizza Kitchen Fort Lauderdale Interior
I got lucky this time; I got the good server. The servers at the tables near me both had annoying demeanors. My server was quite pleasant. I ordered an iced tea, a petite wedge salad and the Chile Relleno. I was curious about the "petite" part, give the mini salad I'd gotten at YOLO recently, and the 1/2 salad at Big Bear that was quite large.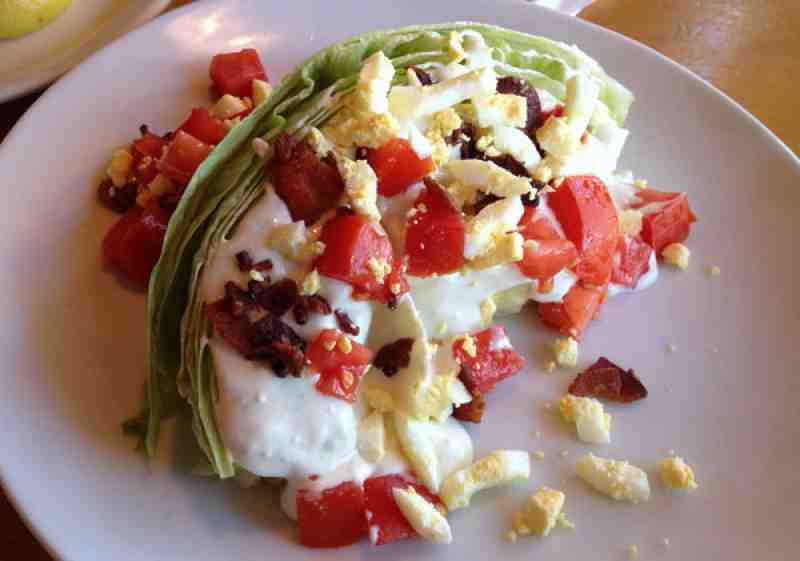 CPK Petite Wedge
This was a decent size; not bad for $4.50. There wasn't a lot of bacon and they were a bit chincy with the dressing, which was excellent. The lettuce had a couple of brown spots, but overall the salad was good.
They waited until I was done with the salad to bring out the Chile Relleno.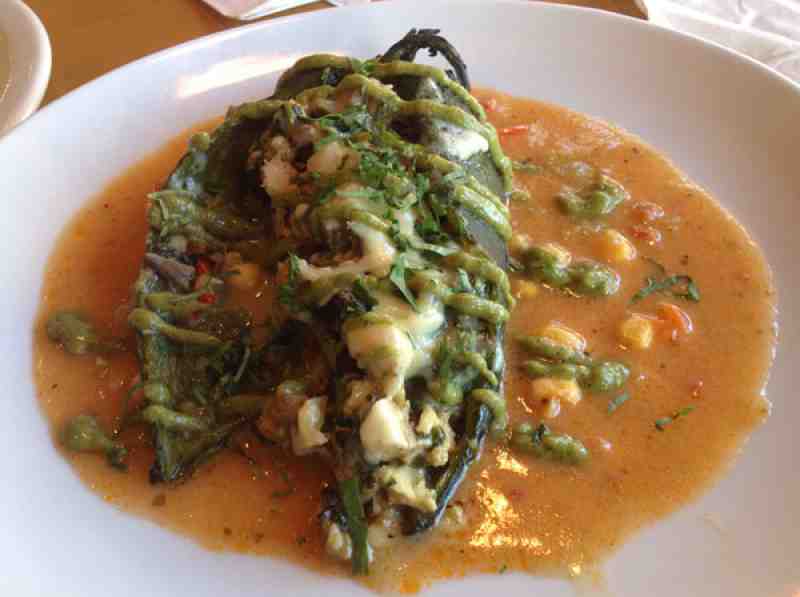 CPK Chile Relleno
This is not an authentic Chile Relleno which are stuffed with cheese and battered, but this is actually a "healthier" version, as much as I hate to use that term. The filling is chicken, eggplant, corn/bean salsa and there's an avocado drizzle; 380 calories they say. It was actually quite good; a little spicy with nice flavors.
My complaint about this is that I think that $10.50 is too much for this, particular at a place like CPK. This isn't really enough food to qualify as an entree; if you're going to compare it to the Chiles Rellenos at La Bamba which is $12.50; you get twice as much food for $2 more. This is a price I'd expect to pay for this as an appetizer on Las Olas, but not here.
That being said, I liked everything I had here today.
Photo Gallery