Critic's Review
As dumps go, Mr Nick's is a dump extraordinaire. The only bigger dump in Fort Lauderdale is Grady's next door. There really is no restaurant; it's an awning over part of the parking lot with a bunch of picnic tables and plastic resin furniture.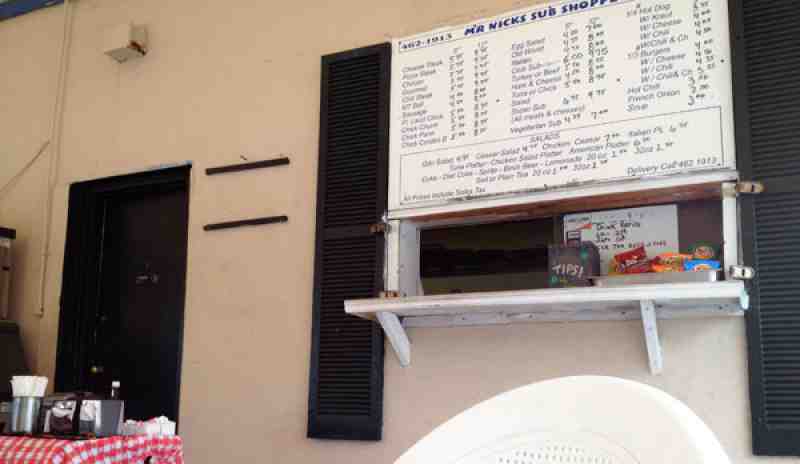 Nothing much changes at Mr. Nicks. While every other restaurant in town is raising prices every chance they get, Mr Nick's prices are the same as they were 2 years ago, the last time I was here.
They have a full sub, sandwich and burger menu here. Hot dogs and salads too. For a tent off the beaten path, its a full service lunch spot. They even have breakfast egg sandwiches in the morning. The last time I was here I had the Full House Cheesesteak; one of the best cheesesteaks I've had in South Florida.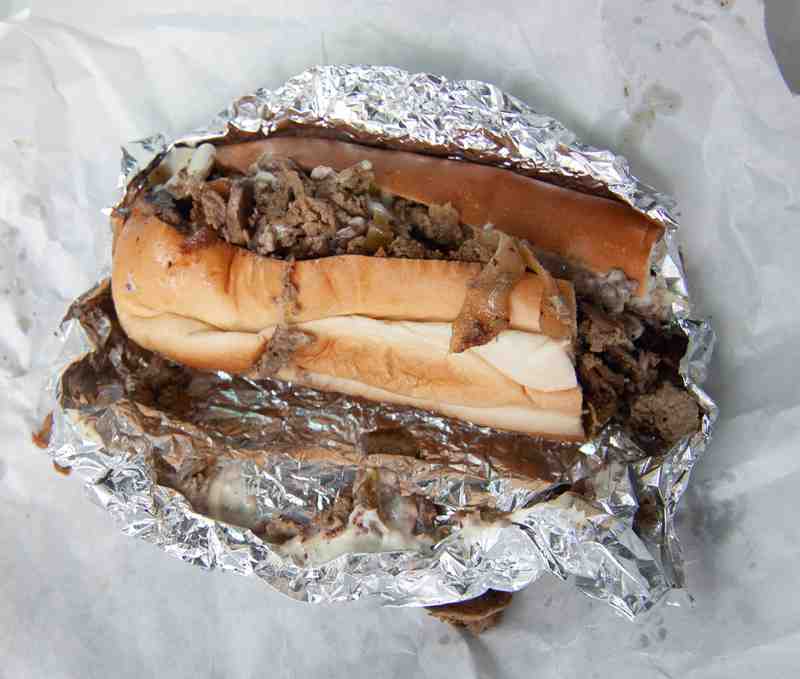 Mr Nick's Full House Cheesesteak
I was going to get an Italian sub, but then the meatball caught my eye. Just below that was the GodFather, a meatball and sausage combo with mozzarella. That's what I wanted. Luckily it wasn't too hot a day because there is no A/C at Mr Nicks. It took about 10 minutes to make.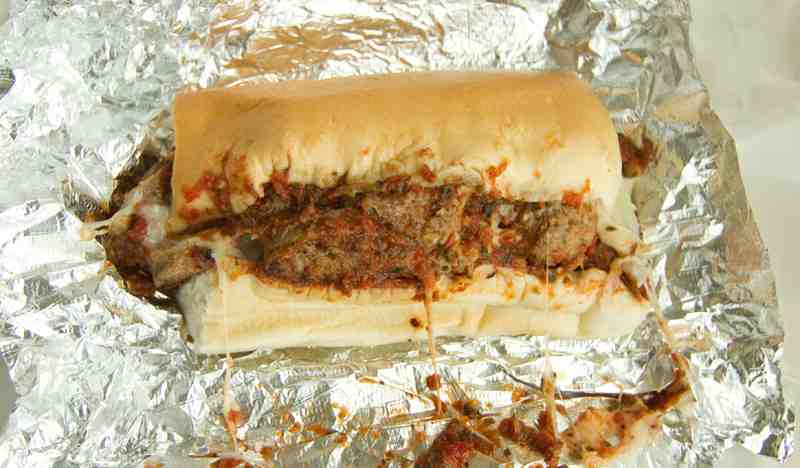 Mr Nick's Godfather
They certainly don't cheat you here. For $5.25, there's plenty of food in the 6" sub. Another winner from Mr Nicks.