Critic's Review
I drive by The Mason Jar a few times a week, and I always think the same thing. "Are they Still Open"? From the street, it never looks like anything is going on. There are just a 4 spots out front, and usually just 1 car. They have papers stuck to the door and window, which is what happens when a place goes out of business and doesn't pay the rent. They made a good investment in the Open sign; without it I would have kept on driving today.
When this place first opened I stopped in; I didn't give them much chance. This location is a disaster; no place ever lasted more than a few months. I thought the menu was interesting; the low price point would have appeal in a dull economy, but I had my doubts.
I parked in the rear, and the rear entrance has been spiffed up a bit. It's still kind of dreary, but not as bad as when they first opened.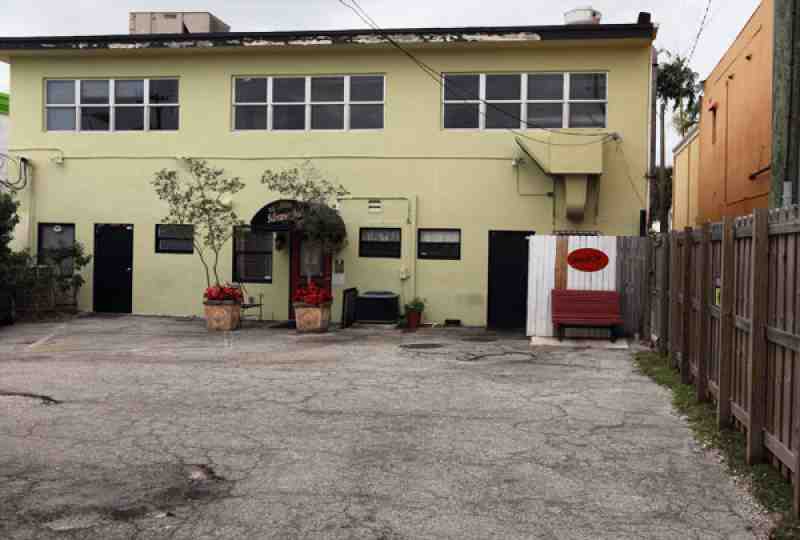 The first thing that surprised me was the number of people in the place; it was dead empty the last time I was here. It was maybe 1/4 full, but for lunch in this part of town, that's not bad.
It's an attractive place, decorated for Christmas.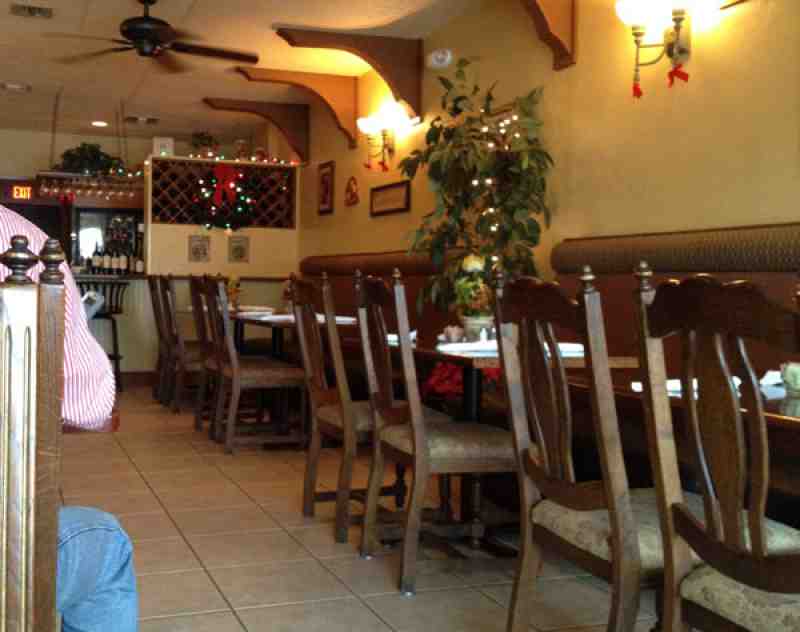 >The tables are attractive also; there's mellow Christmas music playing.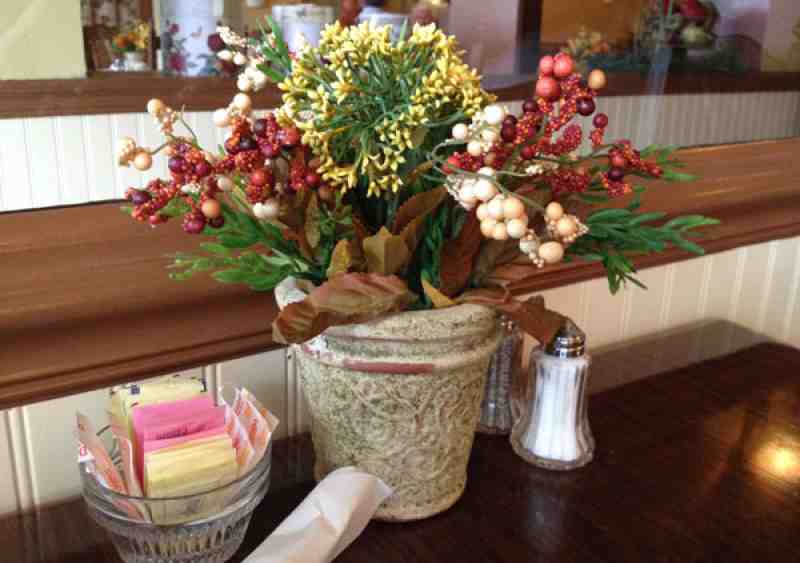 Now back before 9 other places started serving drinks in mason jars, there was this place; hence the name of the restaurant.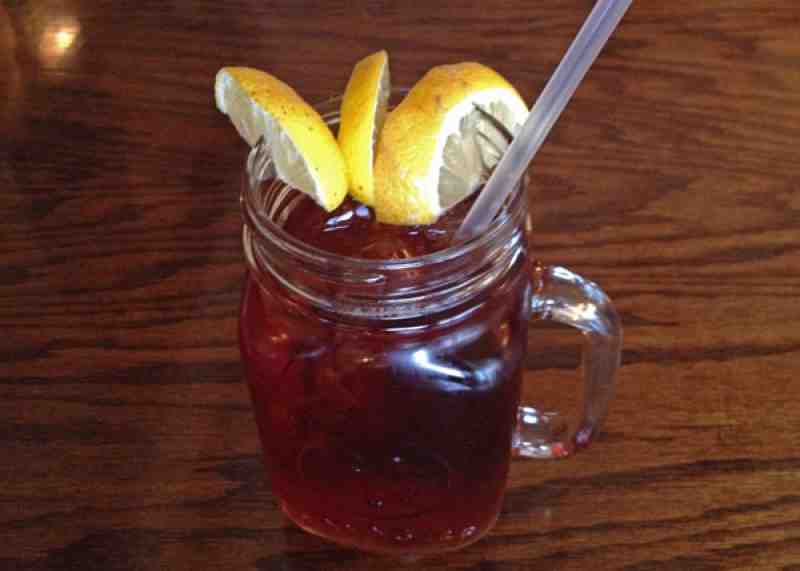 Extra lemon, they have Splenda. So far so good. They have a lunch menu, but you can order off of the full menu as well. I've had my eye on their wedge for a while. I almost went for the Cobb, but given a choice between a Wedge and a Cobb, I'll take the Wedge every time.
The menu they have up is old; the wedge is $11, which is at the high end of prices in town.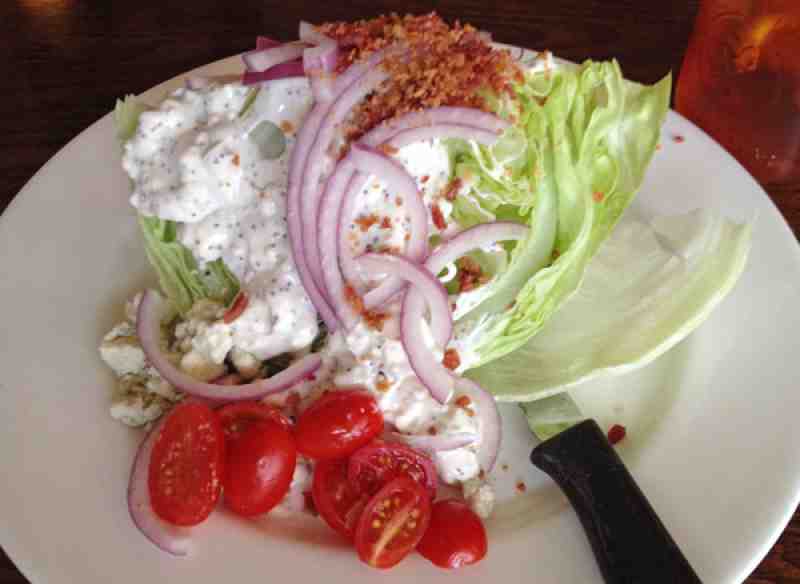 They must have given me 6 oz of blue cheese, which is like $5 all by itself. A very large wedge, with red onions and cherry tomatoes. If you like blue cheese and iceberg, you'll like this. The only minor criticism is that the bacon was too finely crumbled. I prefer a very well done strip or 2 roughly broken up into bite size pieces.
I thought this place was dead, but it's not. If you like comfort food, give it a try.
Review 8/3/10
Paula Pace is back. The longtime owner of Las Olas Cafe, which was forced to close on May 30, has teamed up with her Wilton Wings business partner Scott Kraft to open The Mason Jar Cafe. The new restaurant features upscale comfort food in a comfortable cafe setting. Many from the staff at Las Olas Cafe have come to work here. Drinks, in my case Iced Tea, are served in mason jars with handles.>
The previous occupant left the place in a total state of disrepair and there's still work to be done, but they couldn't wait any longer. If you wander in between lunch and dinner you may be sharing space with a contractor; but they'll still serve you. The dining room has a eclectic charm; they have some round tables and some square, ceiling fans and soft soothing music playing. There are no TVs here; you don't come here to watch a game.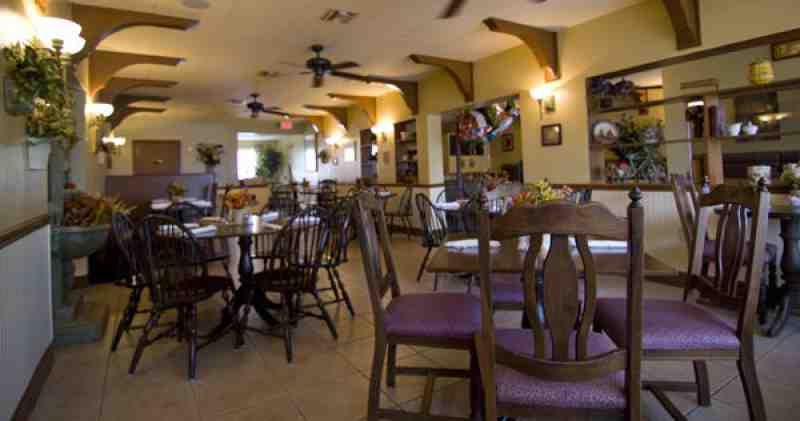 Their menu features soup, sandwiches including grilled cheese made with Texas Toast and 3 cheeses, and a selection of comfort entrees that include pot roast, meat loaf and chicken pot pie. For a light lunch, I sampled "Ernesto's" Seafood Stew, which is more of a chunky soup with mussels, shrimp, carrots, tomatoes and chicken. The tasty tomato broth is flavored with Bay Leaf and Basil, and is quite soothing even on a blistering summer day.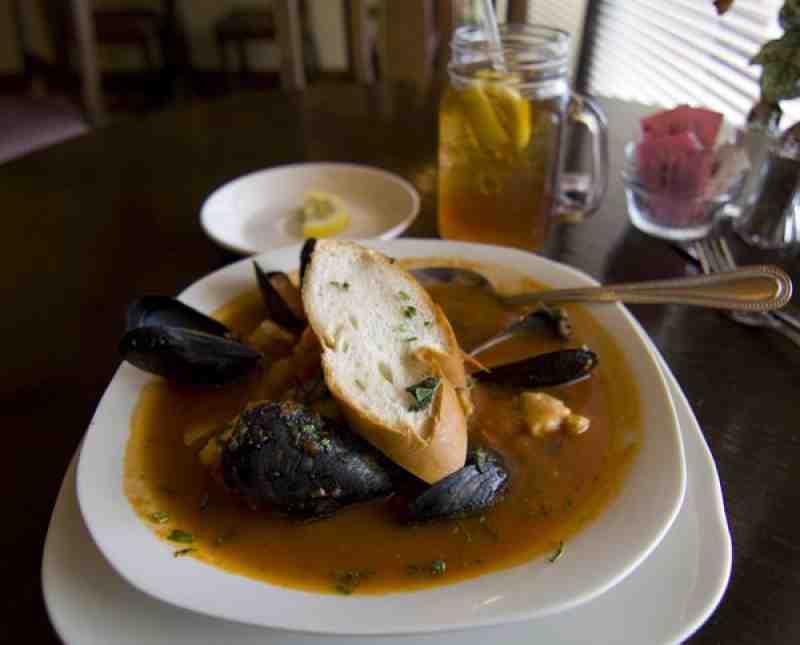 The mason jar is not without their initial kinks and without a full staff I can't comment on the service. But they do need to get some splenda. People want their yellow.
Parking is an adventure and you must persevere to successfully get here. There are 3 skinny spots in the front which are likely to be taken during lunch or dinner. There's a "driveway" to a back parking lot, but its before the restaurant so if you miss it you can't get back to it, in which case you can turn into the next lot, go all the way through to Middle River Drive and go into the back lot. If you have a big car; park in the back lot and walk through the archway to the front of the building. If you have a smaller car you can try to navigate around the small apartment building; the mason jar rear entrance is right behind it and there are a couple of spots.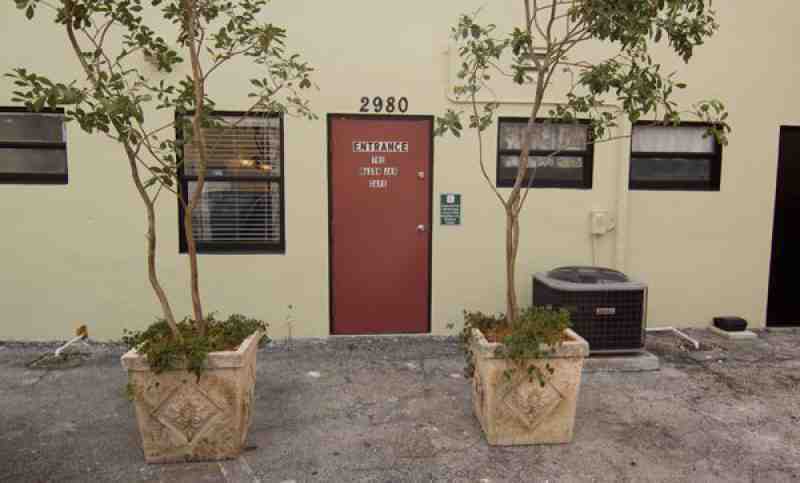 They plan on putting in a nice arched door here at some point, but for now this will have to do. If you're viewing this on a real PC I suggest you flip the map below into satellite mode and zoom in to see how to get into the back lot. Its difficult to describe and its somewhat complicated.