Critic's Review
Hot dog heaven is your typical, South Florida hot dog shack. This one is on Sunrise; it's not as bad as it is further out west, but it's not so great either. There's a big sign that warns you to take your valuables with you, and they have heavy duty barbed wire around the back of the building. So you get the gist on the neighborhood.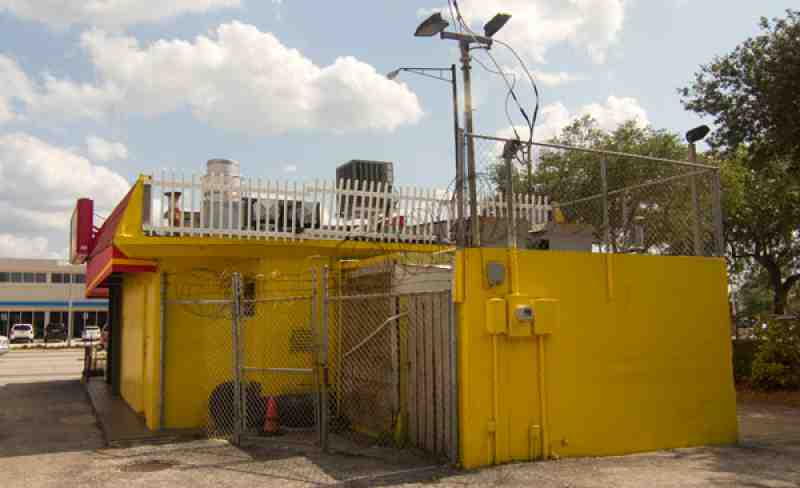 Parking here can be difficult during lunch hour; there's only 5 spots in the back and no parking in the street. I try to get here after 2:30 if possible.
Inside it's pretty tight, there are some stools and a counter for dog-eating, or you can sit outside.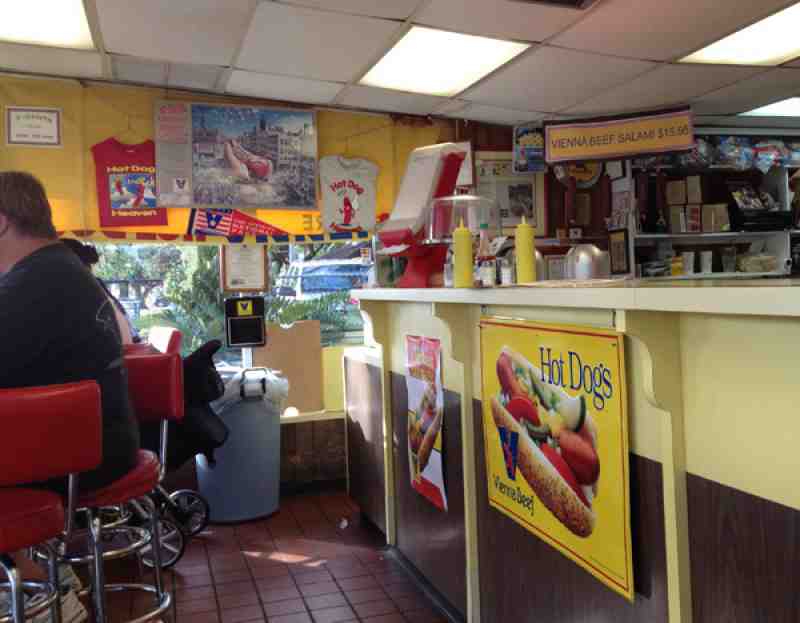 Hot Dog Heaven Interior
The regular hot dogs are pretty small and a plain dog with any of the "Chicago-style toppings" are now $3.49 (our menu is a bit out of date). They now call a hot dog with sauerkraut a "specialty" hot dog for the same price. I think that a hot dog with sauerkraut should be less than a Chicago dog, personally.
They also sell burgers and fries with or without chili and cheese. I was in the mood for a Chicago dog, and I also got a cheeseburger, which comes in at $3.89. They call it a 1/4 pounder, which used to mean a bigger burger, but in today's world it's half the size of what you get at burger places.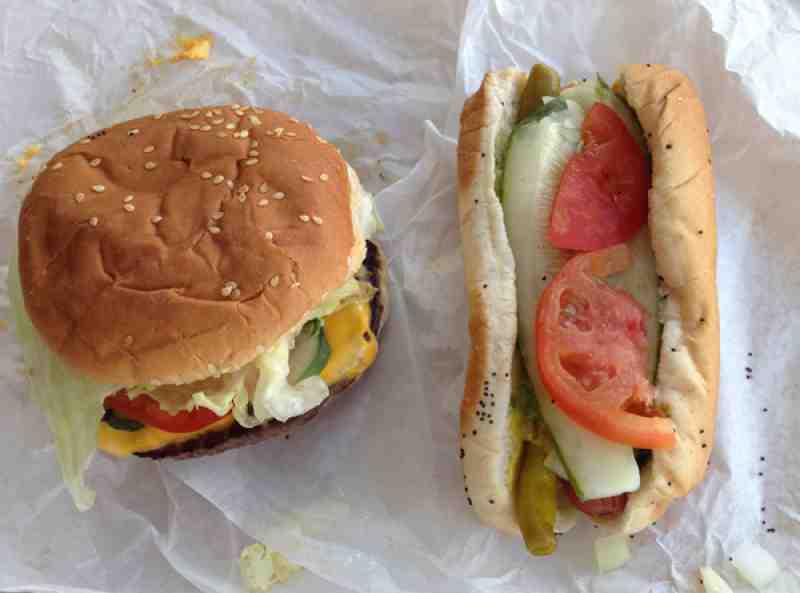 Hot Dog Heaven Chicago Dog and Cheeseburger
The Chicago Dog was good; it's one thing that they do well here. The burger was half-cooked before they threw it on the grill, it it ended up being like shoe leather. A dry, overcooked tasteless burger with zero juiciness. The burgers are losers.
Previous Visits
As you can see its not very exciting. It's pretty good but I'm not sure its much better than any other hot dog you can get at a Marlins game. Their buns have poppy seeds, which serve no taste purpose and the seeds just get all over the place and necessitate use of a water pic. Plain would have been better.
Now that I'm a bit more experienced with Chicago dogs, I figured I'd order one of those. I'd gotten a pretty wonky one at Big City Dogs last week. I also has gotten a pretty disappointing italian sausage sandwich there, so I ordered one of those as well.
This place actually has an "inside", an ordering counter and some stools where you can sit and eat. Service-wise, this place is the polar opposite of Big City Dogs. It's like a well-oiled assembly line; the order was ready in about 2 minutes.
First I opened the Chicago Dog. Now this is more like it.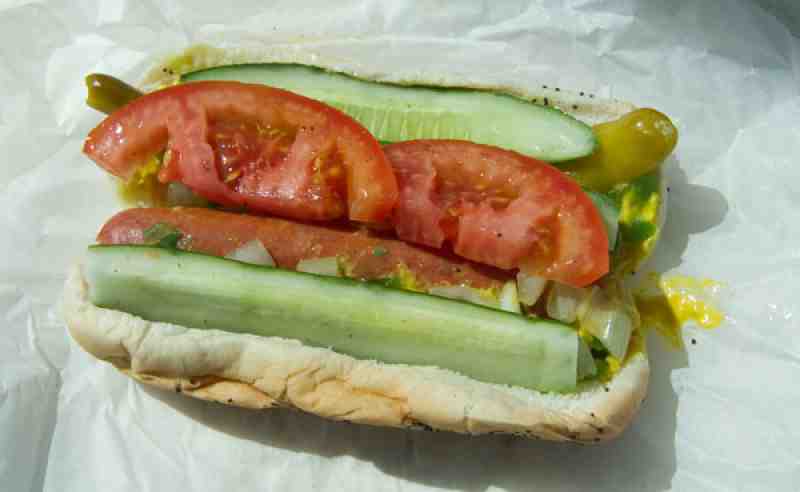 It's a handsome looking dog. They use cucumbers rather than pickles here, perhaps slightly marinated by certainly not a dill pickle. It was messy and good. I prefer the dill pickle but after the last one I had this was a pleasure to eat.
The Italian sausage sandwich includes green peppers and onions and a bit of tomato sauce.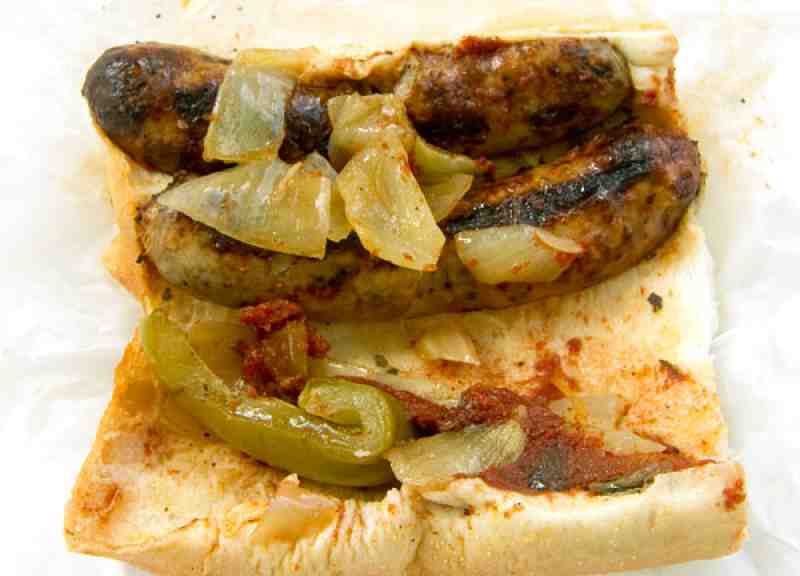 The sausage is split; it looks like 2 but its only one. It's a pretty good sandwich. The peppers aren't too fresh so they're not as tasty as they could be. I sauteed up some fresh onions and red peppers and it came alive. Not perfect, but not bad for under $5 at a hot dog stand.
Note that this place is Cash Only.