Critic's Review
The La Bamba mini-chain of Mexican restaurants bridge the gap between fast food and authentic Mexican. La Bamba is not a take-out place; its a full-scale restaurant. Inside, you almost feel like you could be in Mexico. The decor, the music, and the fast but impersonal service. All of the workers here are or could be Mexican.
La Bamba III is a loud place. Its inexpensive, which lends itself to families, so expect some crying babies and kids running around. The place is mostly booths, some for 2 and most for 4 people. The walls are painted like old-world mexican architecture. There's a bar up front, but its closed at lunch time.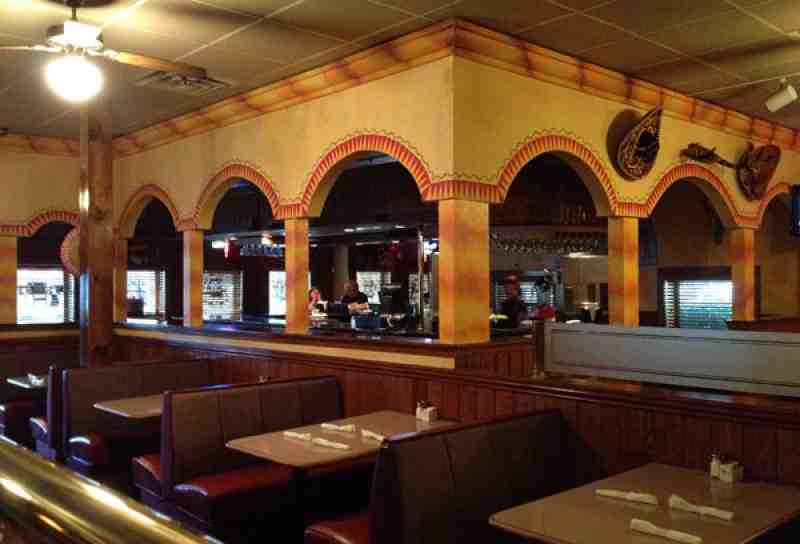 La Bamba Fort Lauderdale Interior
The servers are efficient and very formal. there's a lot of them running around. jump-->On a rainy day it wasn't too busy; the last time I was here it was very busy. As soon as you're seated, they bring out a big basket of chips with salsa with 3 degrees of heat; mild was my favorite.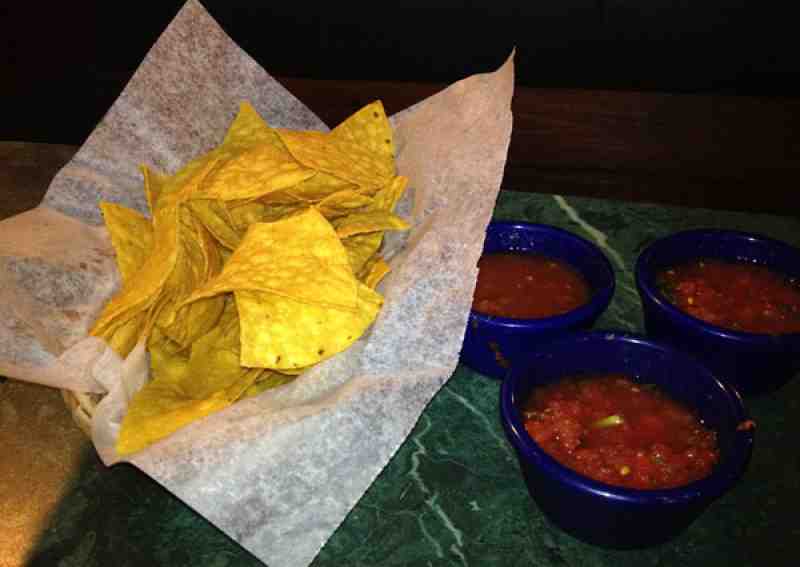 La Bamba Chips
While most of the server were flying around, mine was a slow moving older guy. I got some iced tea and looked over the lunch specials, which are smaller portions for about $7.95 each. I wanted something different from the usual small steak or enchilada. I decided on the Chiles Rellenos. They have wireless but it's locked; too much trouble to ask for a password. The food came out in a few minutes on a piping hot plate.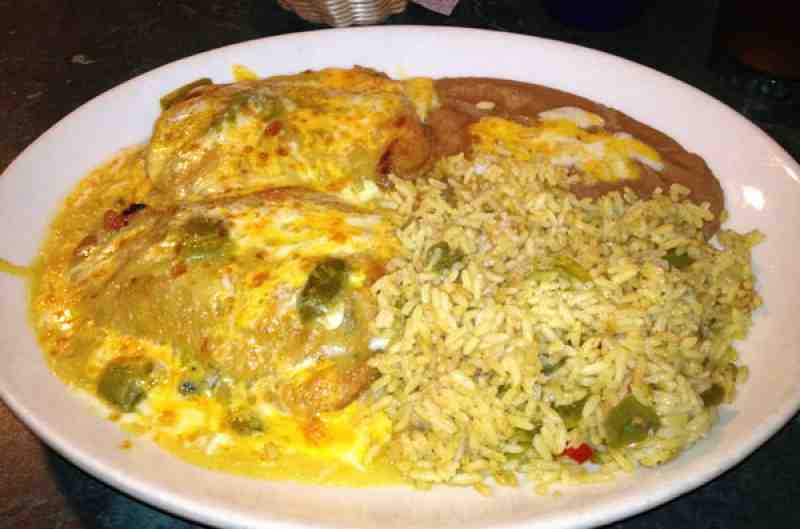 La Bamba Chiles Rellenos
This is a lot of food for $12.95. I could have split this into 2 meals but I ate it all except for 1/2 the rice. The ranchero sauce wasn't that good, but the peppers where done just right and there was plenty of gooey cheese. Canned refried beans I think, but they're pretty nasty regardless. $1.50 for iced tea; you get a whole day full of calories for $15.
La Bamba is a very popular place mainly because its inexpensive, they have a large menu and you can get in and out fast. The food is as good or better than the fast food places; and it feels more like a restaurant.
Photo Gallery