Critic's Review
The Fiore's have purchased Tedesco's, which had been on Commercial for many years, making the move from down the road in Lauderdale By The Sea to his larger location a few years ago.
The place is about the same as it was last September before the change, with black furniture, a black bar and a couple of booths in the back. I opted for a table up front, which was the only place where there was any privacy.
The Tedescos remodeled a couple of years ago; it used to be a creepy, old-world decor with a lot of fishtanks; they've kept one for nostalgia's sake. Music here is the Sinatra, Sole Mio type. Better than house, but only barely.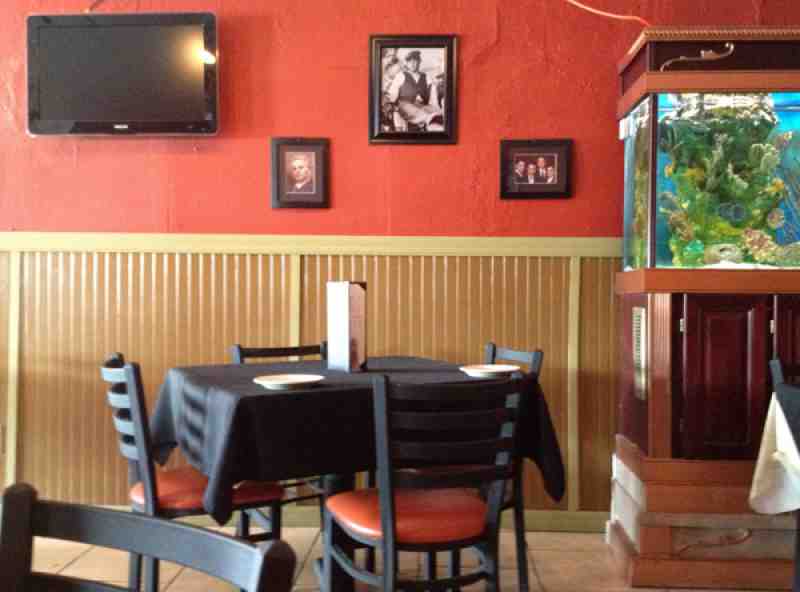 There's a middle aged guy here that seems to be the entire front end of the restaurant; he took my drink order and dropped off a menu. They have a bunch of lunch specials; there's a chalkboard out front that touts their $8.50 lunch. I decided quickly on the eggplant parmesan. My server dropped off the iced tea and said he'd be right back; there was no sugar on the table, nor any of the others, so I was stuck with an undrinkable beverage while I waited for him to return. When he did I asked for sugar, which he grabbed off the bar and kind of clunked it onto the table. The special comes with soup or salad; they had pasta faglioli so I ordered the soup, which came out a few minutes later along with bread and butter.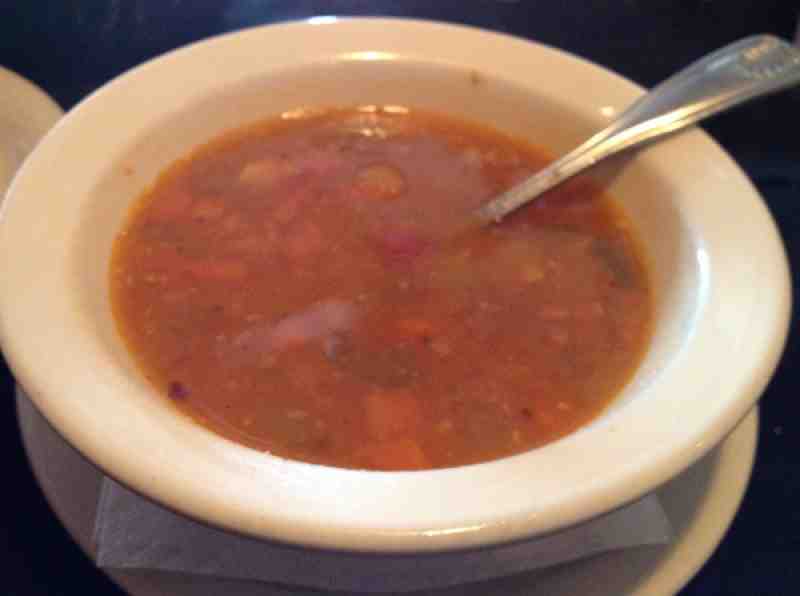 Tedesco's Pasta Faglioli Soup
A decent portion of soup, and surprisingly good. Not too loaded with anything, but enough beans and not too much pasta is a good thing. I polished off the soup, and then had to wait another 10 minutes or so for the eggplant.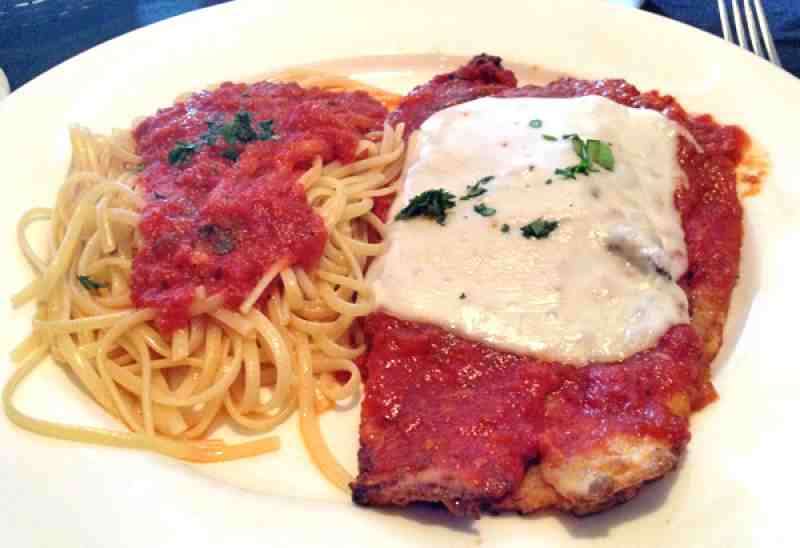 Tedesco's Eggplant Parmesan Lunch Special
I initially thought I'd be bringing half of this home, but after fiddling with the pasta for a minute I realized I wouldn't be eating it. The sauce wasn't sticking to it, and it wasn't very good. The eggplant was very good, however, much different than the eggplant I'd gotten here previously. The sauce was very thick and sweet, almost as it was cooked a bit too long, but it was still good. More of a Mama's sauce than something cooked by a great chef. I ended up eating all of the eggplant and almost none of the pasta.
I was about 2/3s done when my iced tea glass was empty. The server dude was setting up tables all around me; no refill was offered. Since I was the only table in the area, it seems impossible that he didn't notice. He left the area and I was almost done, so I didn't press him for another.
He brought the check without removing any dishes, so I'm at the table with a plate of pasta, an empty glass and the check. He had charged me $8.95 for the lunch; not the $8.50 advertised on the chalkboard. For 45 cents I just deduct from the tip rather than have to wait for an adjustment. And for $2.25 I should get a refill, considering that iced tea is mostly ice.
This place could be decent, but it's still too much like the old Tedesco's for me to recommend it. As I left I said "Thanks" without a reply; no Good Bye or Have a Nice Day or Thanks for coming, just like the old Tedesco's. The more things change, the more they stay the same.
Photo Gallery