Critic's Review
One thing missing from Long Island were good buffets, and they have plenty of them down here; unfortunately most of them aren't in Fort Lauderdale. Kyojin buffet is decent, but it's not as good as Shinju. There's a Shinju in Boca Raton, and also here in Davie.
It's a pretty nice place, with 3 long buffets in the center.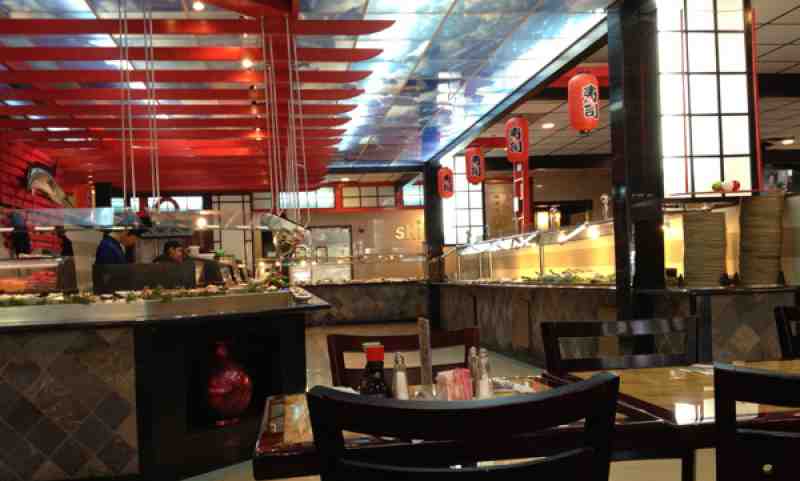 Shinju Davie Main Buffet Area
There's one long "bar" dedicated to sushi and rolls, a dessert bar, a long buffet with hot food along the rear wall, and there's also a hibachi station around the corner.
If you've never been to one of these places, they have "servers" who bring you your drinks and clear your plates, and you just go and fetch as much food as you want. They don't have splenda on the tables, but they'll bring you a bowl of packets if you ask for them.jump-->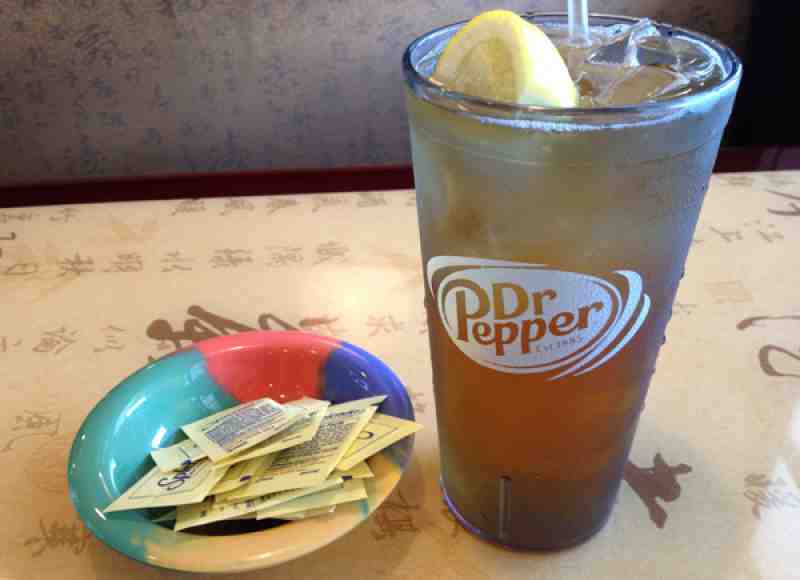 Shinju Buffet Iced Tea
The tea was very weak, no big deal but worthy of mention. There's also lemon wedges by the peel and eat shrimp if you like extra.
My first trip was to the hot buffet, where about 2/3 of the stuff looked pretty good.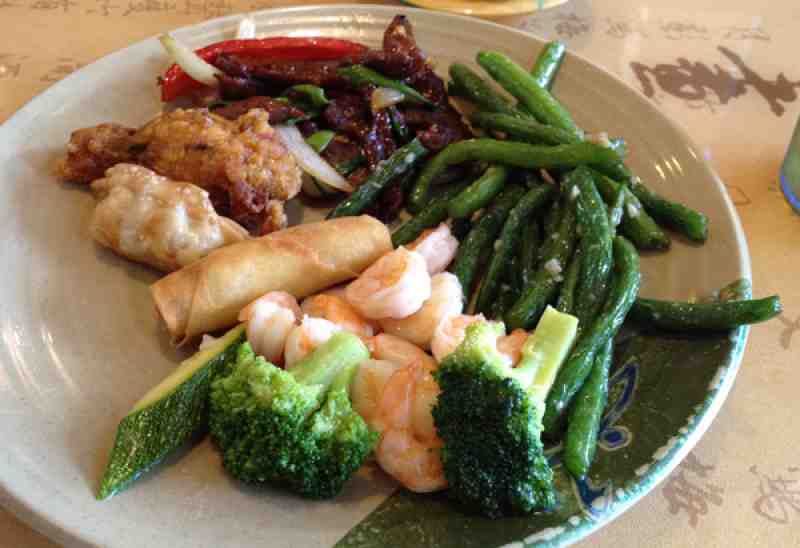 Shinju Buffet Davie Hot Plate
The spring roll wasn't very good, and the pork dumplings were wrinkled and overdone. But the garlic green beans were great, and the mongolian beef was well seasoned if not lacking in scallions. I'd grabbed some shrimp and broccoli from a shrimp and vegetables plate that featured carrots and zucchini that I didn't want; a benefit of the buffet. Also, the chicken wing was good; well done and not quite the colonel quality, but tasty nonetheless.
Time for some sushi.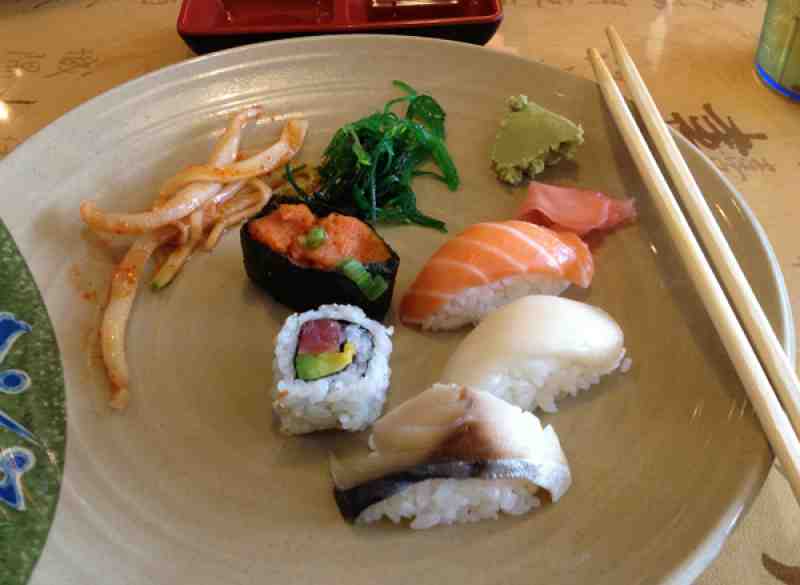 Shinju Buffet Davie Sushi Plate
I'm not big on sushi. I stripped the rice and converted this to sashimi; salmon, white tuna, spicy tuna roll and a tuna avacado roll. Also some calamari salad and seaweed salad. All pretty good quality; certainly not fishy. But frankly, I prefer shrimp.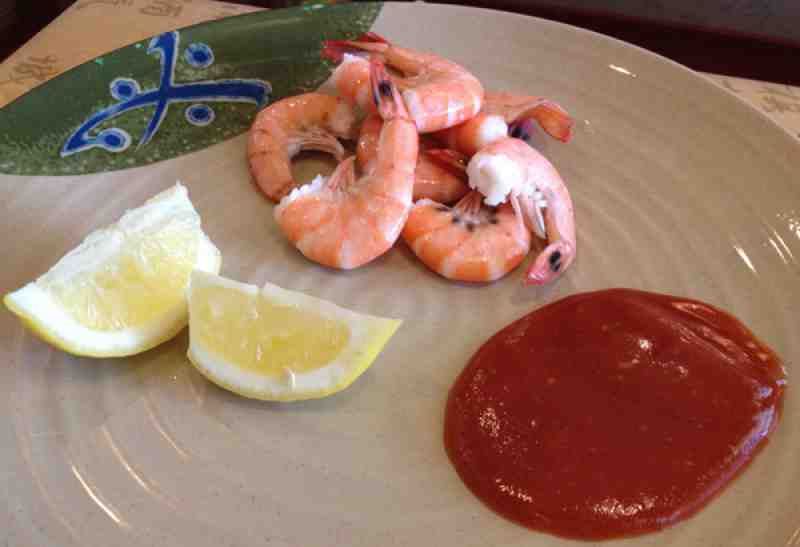 Shinju Davie Peel and Eat Shrimp
The peel and eat shrimp came with a not spicy enough cocktail sauce that I kicked up with a squirt of the sriracha chili sauce. All fresh and good; smallish shrimp, but hey, it's a buffet.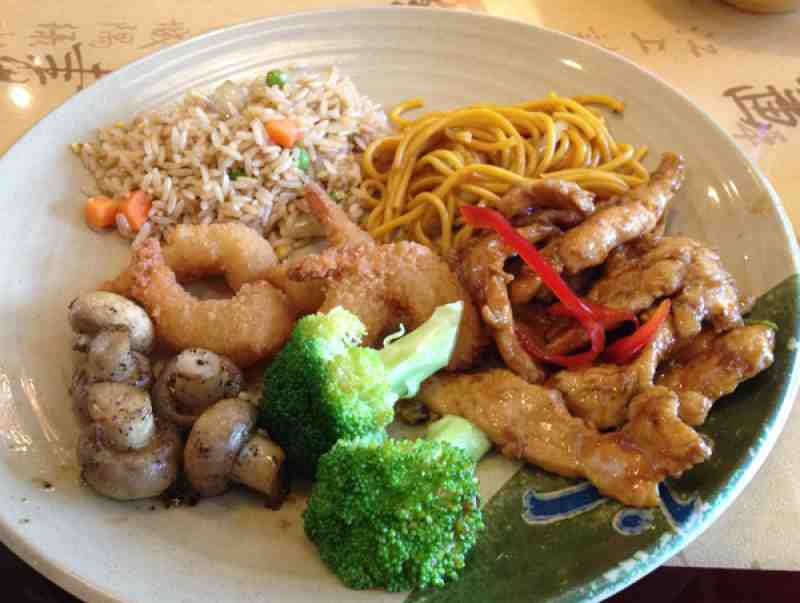 Shinju buffet Davie Miscellaneous
My last pass was to gather some stuff I hadn't tried yet that looked good. I'm avoiding starches, but I had a taste of the rice and the lo mein; neither was worth raising my blood sugar for. The "teriyaki" chicken didn't taste much like teriyaki, but it was tender and good as chicken strips go. The popcorn shrimp were a bit overbreaded, if popcorn shrimp can be overbreaded, but they worked with the cocktail srirachi sauce. The black pepper button mushroom tasted like sauteed mushrooms; nothing particular peppery about them.
Time for dessert.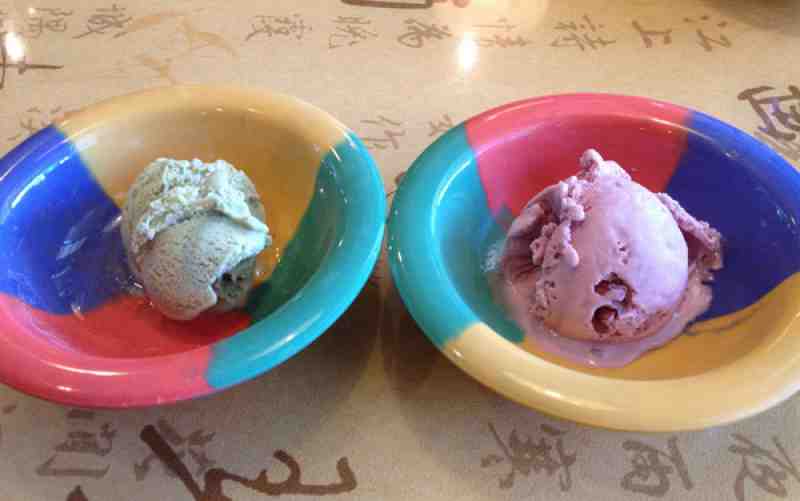 Shinju Buffet Green Tea and Red Bean Ice Cream
They have chocolate mousse and cream puffs, but I want straight for the ice cream. Green Tea and Red Bean ice cream is the best part of a Japanese meal to me. They had about 12 different kinds of ice cream; more than most buffets. The green teas tasted a lot like plain vanilla; I like the red bean better, although I don't really care for the red beans.
The Shinju Buffet is $11.95 for lunch and $18.95 for Dinner; they have some extra food like crabs legs at dinner. They have some decent stuff, and you're guaranteed not to go home hungry.