Critic's Review
Another day, another Chipotle opening. Three years ago, I had to drive up the Stirling and 95 to check it out. I didn't know anything about it at the time, and I wasn't all that impressed.
I've since learned that if you've seen one, you've seen them all. The all have the same, purposely cheap looking interior, half-finished looking plywood walls, and a steam tray with just a few choices to fill your burrito or bowl.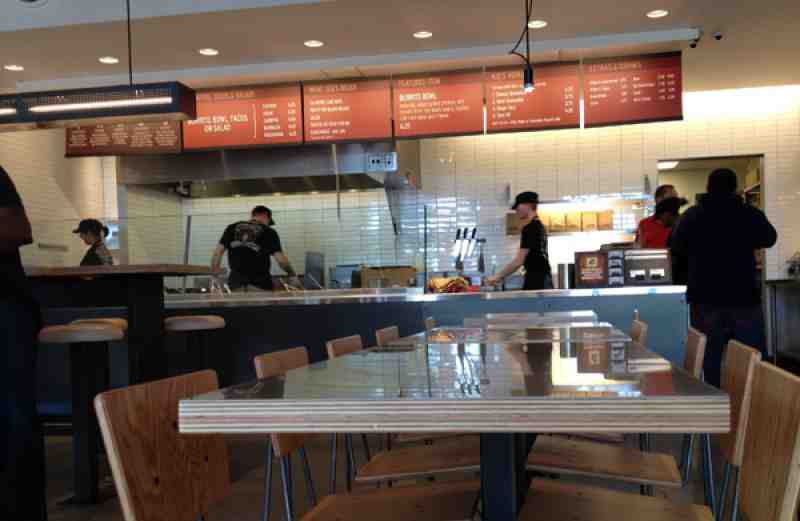 One difference is that this location looks forced, the plywood doesn't really work. In the other locations it just looks like the place isn't finished yet, but this one is a bit contrived.
No matter, it's all the same stuff. One thing I have figured out is how to order a big bowl of slow carbs and protein; Chicken, black beans, salsa, veggies, lettuce with just a little sour cream and cheese.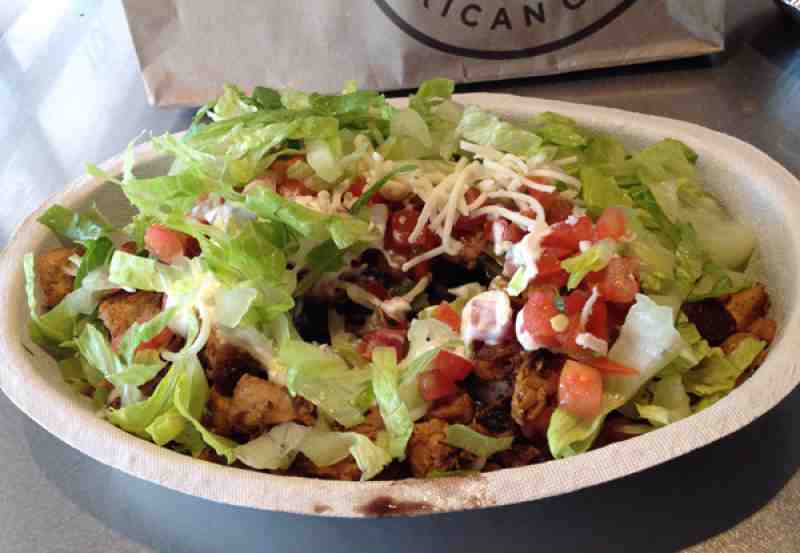 It's not really very good. But it's not bad. It's Chipotle.