Critic's Review
From the outside, Jack's look like a real greasy spoon. Its an old cement building with a greasy-looking stainless steel front. But on the inside Jack's is much different. Its gray painted walls and sharp black and red vinyl booths are really quite nice. And the crowd isn't nearly as crusty as you'd think for this part of town.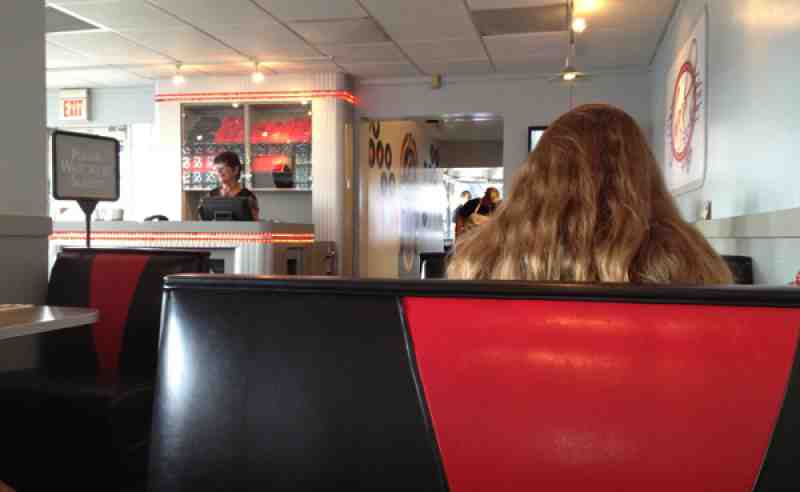 Jack's Hollywood Diner interior
I was looking for something different today, maybe some eggs benedict, but their new menu removes all of the exotic stuff like benedict and pork chops with eggs. I thought about the corned beef hash but feared it would be the canned kind, so I just went with eggs with sausage.
There is no music at Jack's. The TVs are on infomercials, and you can clearly hear the conversations of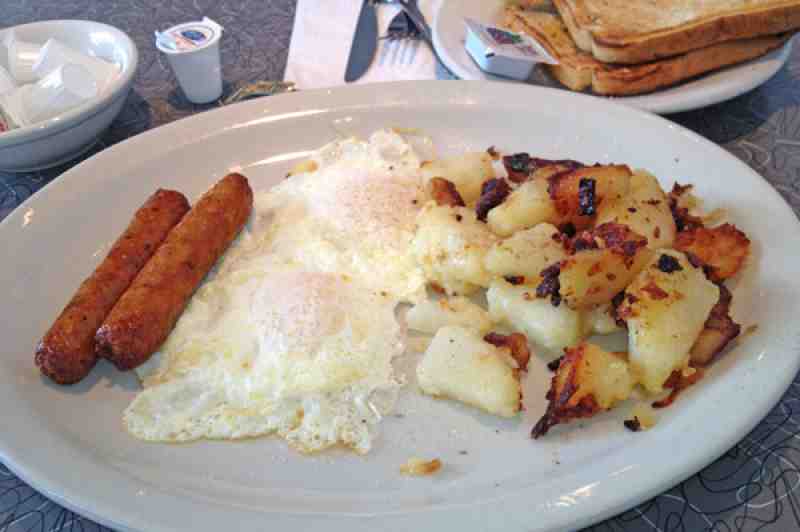 Jack's Hollywood Diner Eggs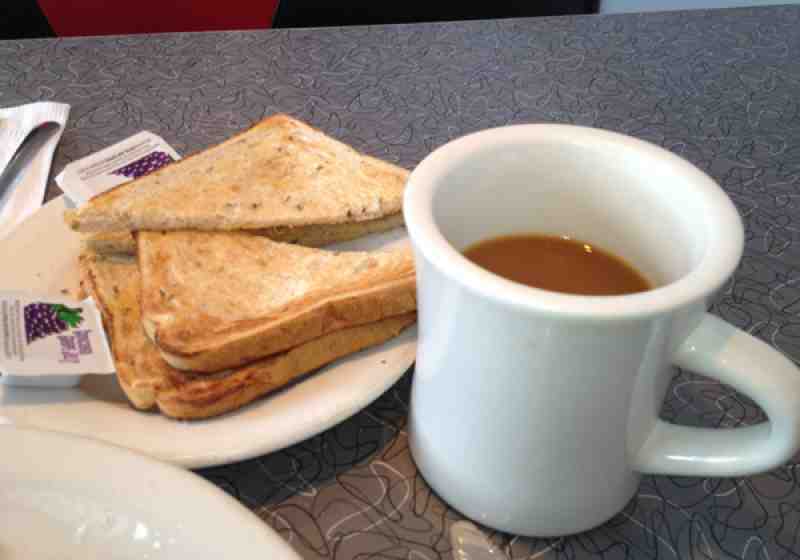 Jack's Hollywood Diner Coffee and Toast
On August 10, 2010 I wrote:
It took a bit longer than some places, but the food was all pretty good. They use the miniature eggs like most places, and the home fries were a mix of underdone and overly crusty. The coffee as weak. But considering its location, its really not a bad place to eat.
What's interesting is that I'd describe it almost exactly the same now. The coffee wasn't that weak, and the sausages were good. About the same as it was 2.5 years ago, complete with the miniature eggs and undercooked potatoes.