Critic's Review
I've run out of places to try for breakfast in Fort Lauderdale, so when I was up in Davie I decided to try Diner 84. Or 84 Diner. They call themselves different things; their website says "Welcome to Diner 84". But I guess it really doesn't matter.
It's easy to miss the place, mostly because Google can't seem to get the address right in their geocoding. It's in the shopping center just behind Lefty's Tavern; you can't really see it from the service road.
To me, diners should be rectangular, free-standing shacks that look like dining cars, but this one isn't like that. Inside, it's pretty big; more of a restaurant than a diner, but they do have the diner counter.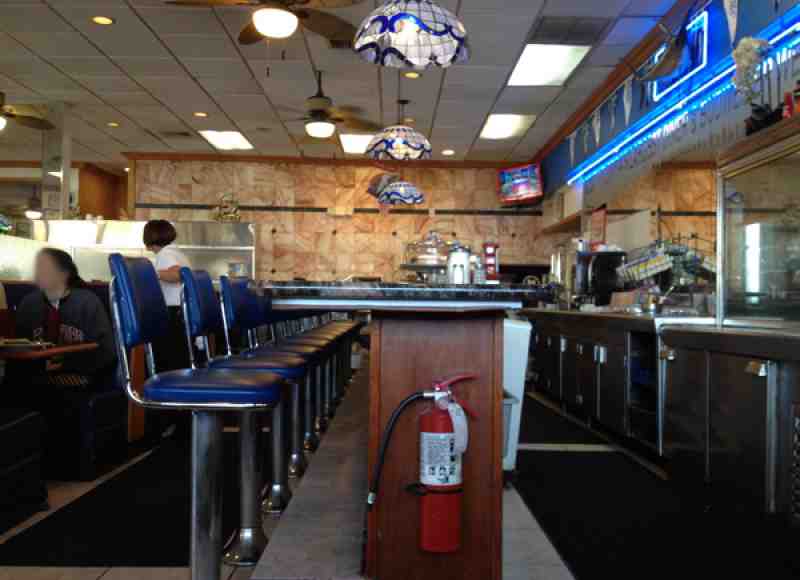 One problem with the place is that most of the booths are in bad spots; right next to the counter, or right in back of the counter; places you don't really want to sit. I had a nice view of both the counter and the hostess stand.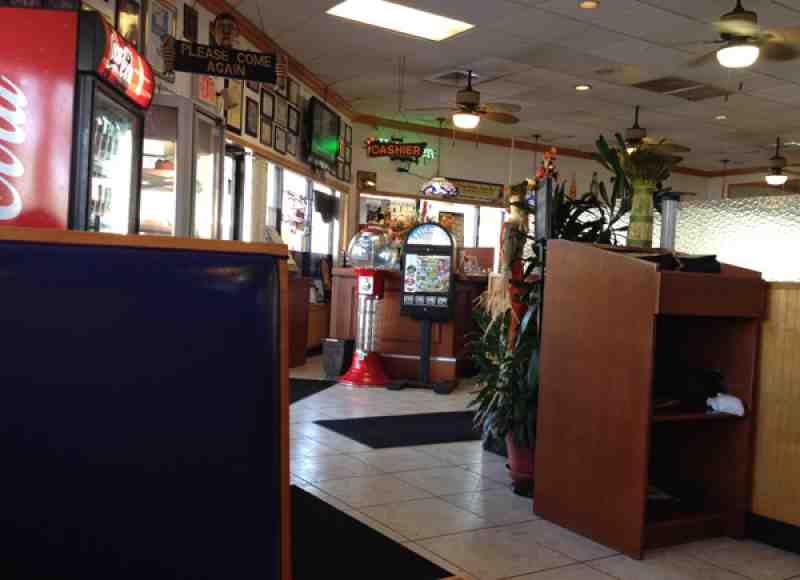 The hostess doesn't take your beverage order as some do, so I had to wait quite a while for someone to come over. Normally in diners they get you coffee as soon as you sit down, but here my server took my food order with my beverage order.
Music here is low and pretty benign. The servers are your typical diner waitresses; they've been around the block a few times, while the busboys were all teenage white dudes. The food came out a lot faster than it took to take my order.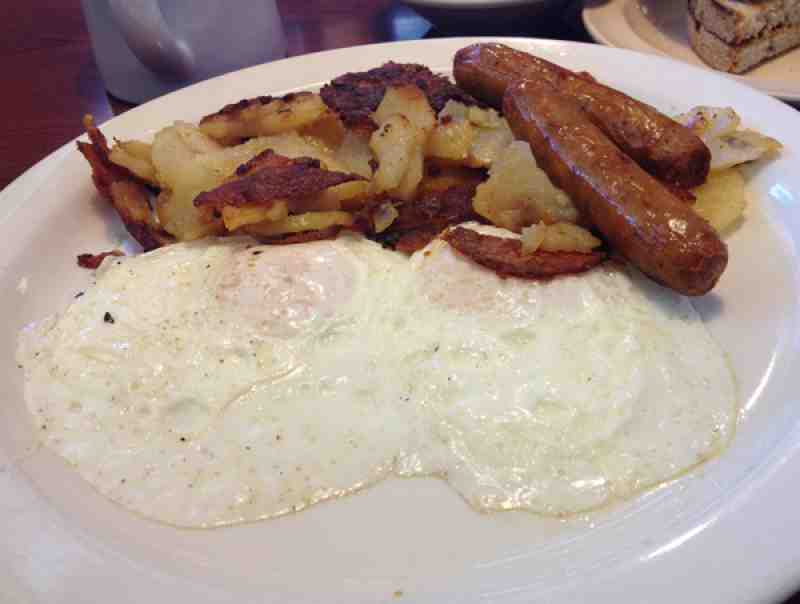 The potatoes were a mixture of fresh and totally burnt; smallish sausage that would have been nicer if I got 3, and the eggs were properly prepared. They have sturdier coffee mugs than the standard diner, and they lathered the butter on the toast pretty good.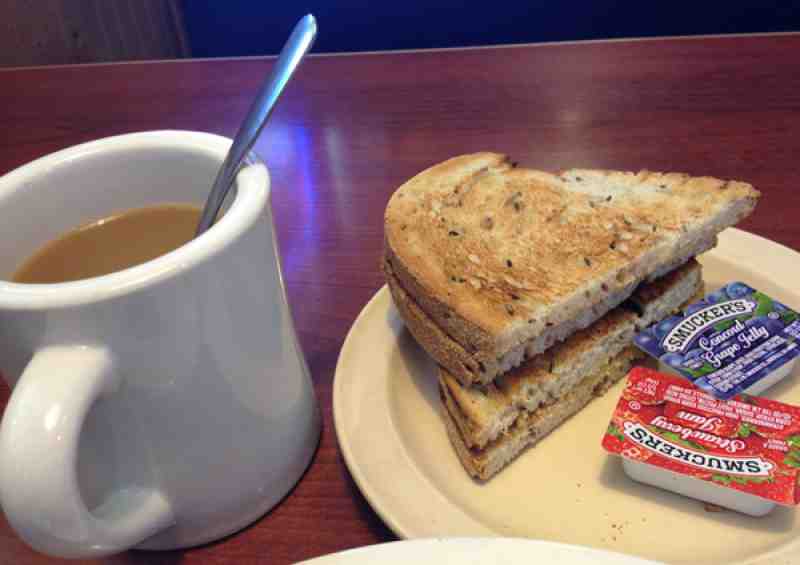 Pretty typical diner fare. The hostess doubles as the coffee topper; so being near her station kept my cup full on a regular basis.
The entire bill came to $8.27, so you're looking at $10 with an average tip. Can't beat the price.