Critic's Review
I hadn't been to Premo's in a while, even though it's the closed sub shop not named Subway to where I live. I was running errands today and didn't have time for lunch, so I stopped in to pick up an italian sub.
They were just starting to put stuff away, but they said they could make me a sandwich. I went for the large size this time; the small size is 6" and the large is 9". The large is enough for a lunch and a snack for me.
The last time I was here I remember thinking that the guy who made my sub was pretty smooth, but this time it seemed like it was assembled quite randomly. One thing I noticed was that they didn't have good tomatoes. They'd cut the bad parts out but they didn't look ripe.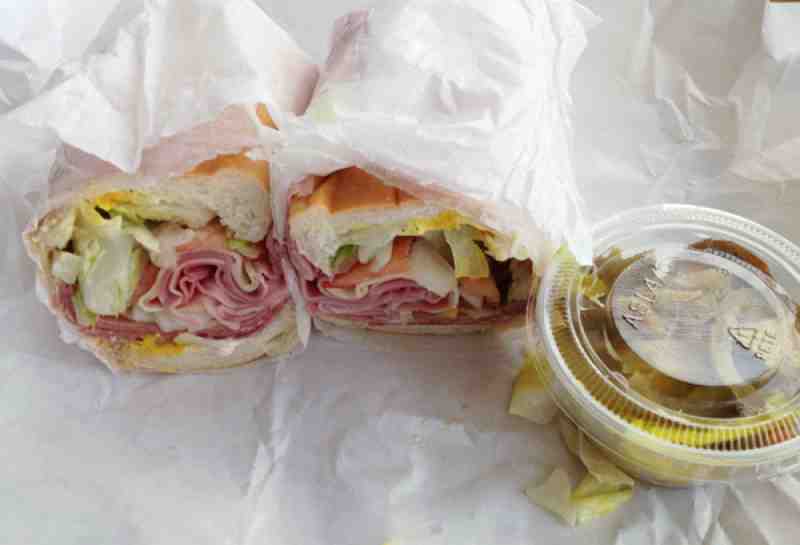 Premos Italian Combo with the works
They use Boar's Head cold cuts and the sandwich was a good size. It wasn't as good as the last one I got here; I'm not sure why. But it's as good as any other place in this area. I'd certainly recommend it.