Critic's Review
One of the issues with naming a restaurant's with a surname is that you can't trademark it; so what we have here is another Valentino's in the Fort Lauderdale area. Unlike the other place, this is a pizzeria. Sure you can get marsala, but it's a small place with a pizza oven behind the counter.
The space has been transformed from a big empty room; there's a bar/counter now and a bunch of tables. It's cozier than some pizzerias; you could eat in here.
I was just trying a slice to try it out. $2.50 to go.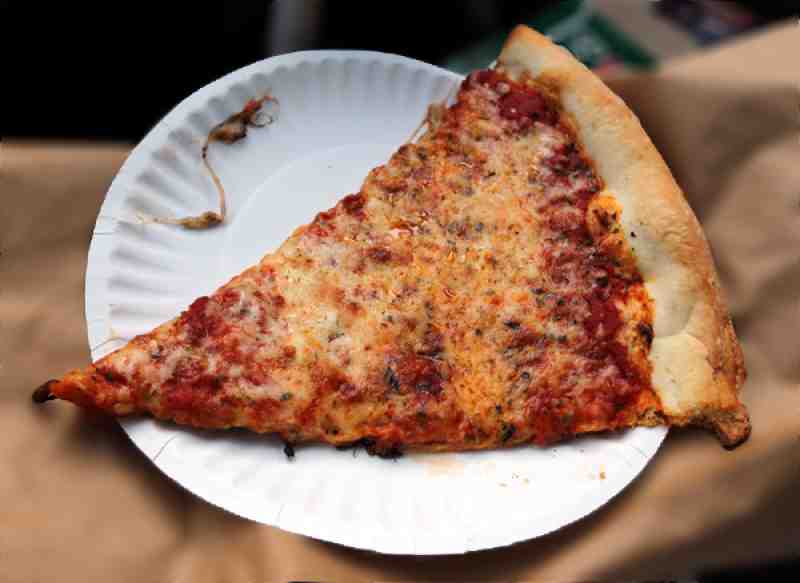 Valentino's Slice
Look at the oregano. Very un-South Floridaish. The crust was crispy; it's sometimes difficult to tell from a slice; but this is good pizza. Good sauce and cheese; the crust was a bit overdone which happens with re-heated slices. I think this place is worthy of a re-visit.