Critic's Review
It's racing season again at Gulfstream, and as with every year, there are notable openings and closings in the under-utilized complex. Closed this year are Playwright Irish Pub, Cadallac Ranch and the Cheese Course; opening in a prime space next to the Yardhouse is Paladar, where you can sit outside and view horses in the Paddock and watch the races on big screens.
Paladar is a mini-chain restaurant out of Cleveland Ohio, with 2 locations in Maryland and 4 total.
It's is a pretty big place at 7000 square feet, the outside patio seemed to be the favorite choice for dining, but I wanted to eat indoors as it was a bit windy. The people who work here aren't the typical latin restaurant employees; I asked the white chick hostess for a booth. At 2:15 the inside was completely empty; she tried to shuffle me into some bench seating. "Is that a booth?"jump-->, I asked. "It's a half a booth", she answered. "Are all of these booths taken? Can I have one of these please?".
Why do hostesses insist on seating people at uncomfortable tables in empty restaurants off hours? It's the difference between just having a brain and actually using it. Smarten up, people. Train your people to use common sense to maximize your customer's experience.
Paladar is a handsome establishment, with partially open kitchen and modern decor.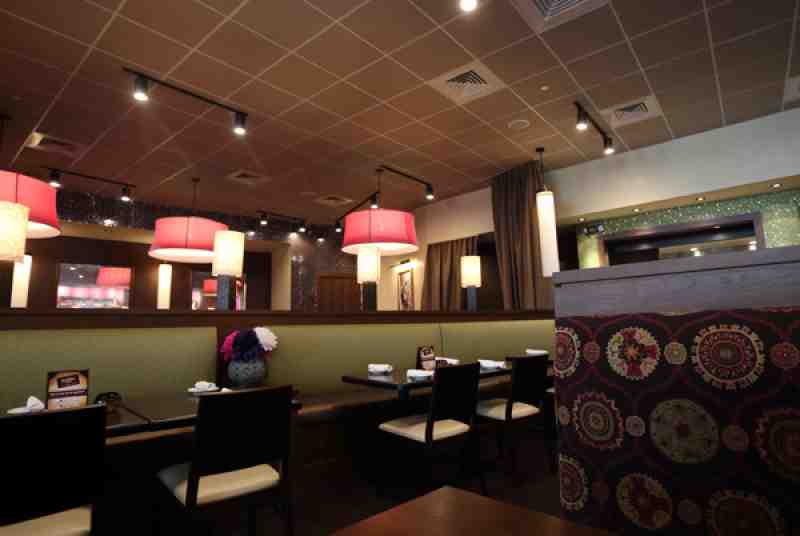 Paladar Latin Kitchen Interior
My server, who I'll describe as extremely laid back (also not latin), came by and offered me a drink . I asked if they had lemon, since most latin place serve iced tea with a lime, and asked for some extra. Unlike most places, that give it on the side, this place dropped it in.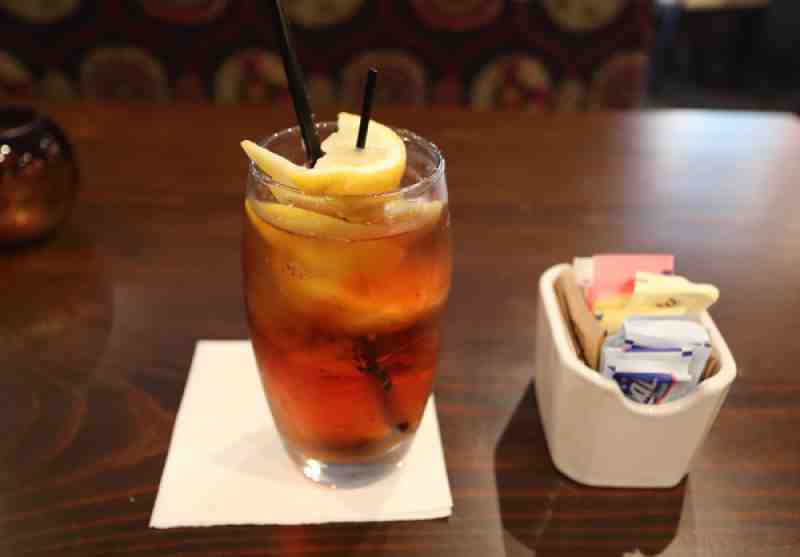 Paladar Latin Kitchen Iced Tea
The menu is a concoction of Mexican and Cuban with a few "Caribbean" items, and it's expensive for this type of food; I didn't feel like paying $15 for tacos or $11 for a Cuban sandwich; I went with a personal favorite, Ropa Vieja to compare with other versions I've had. They have it as both an appetizer and an entree; the entree comes with rice and beans so I went with the full ride.
Music here is eclectic to say the least, with "Bad Boys" and "War Ina Babylon" followed by the more expected "Oye La Noctica". A runner brought out the dish.
When they first brought this out, it had the onions piled on with the aioli and i just thought it was yet another chef forcing his Culinary Institute skills on the menu. I pushed off the onions and pushed down the beef to see what I had to work with.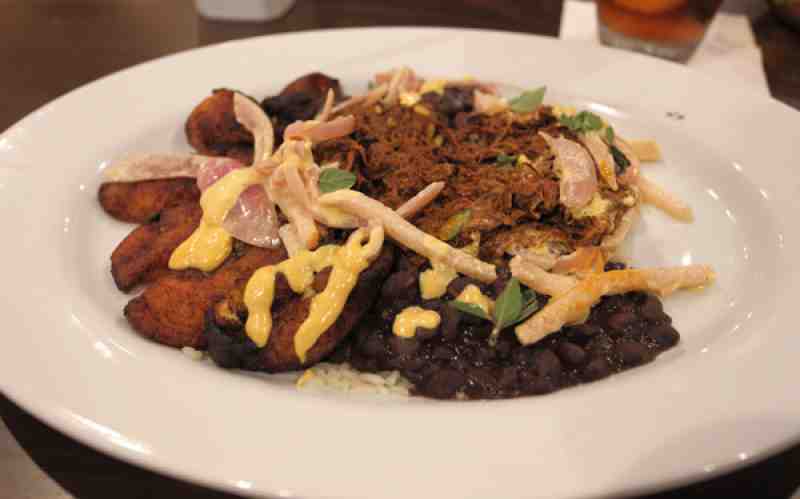 Paladar Latin Kitchen Ropa Vieja Entree
The beef is clearly machine shredded; this didn't resemble the peasant dish derivative in any way. But the beef was very well seasoned and the "pickled onion slaw" paired nicely with it. I don't eat plantains with their 90 glycemic index, but the dish was quite good. The Aioli was completely unnecessary and if anything it was a negative; ropa vieja doesn't need no aioli.
The big pull of this place may be the bar; half the restaurant is dedicated to a long bar with substantial space for mingling.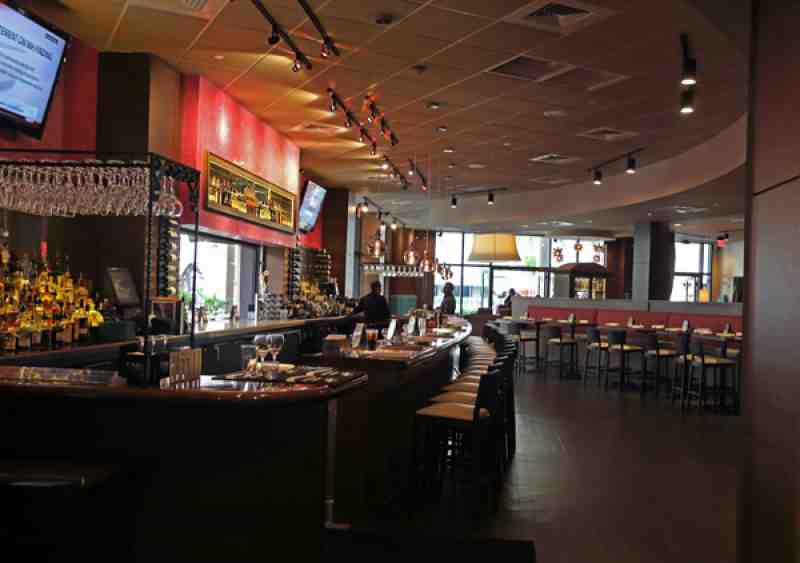 Paladar Latin Kitchen Bar
I'm not sure how well expensive latin food is going to fly with the kind of people who hang out at the track; The Cheese Course didn't last long at a prime location across the way. With zero people inside or at the bar on a Race Friday, it will be interesting to see how they do, despite pretty good food.