Critic's Review
The place I planned to eat today was packed with a wait, so I wandered around and ended up hitting a diner. I hadn't been to Duffy's in quite a while, and I was in the neighborhood.
They close at 3 and it was 2:35, and I made the mistake of staying anyway. Not much has changed here in the past 2 years.
Still no spenda, but they do have decent sized coffee cups. I just added some eggs as I didn't have a lot of time.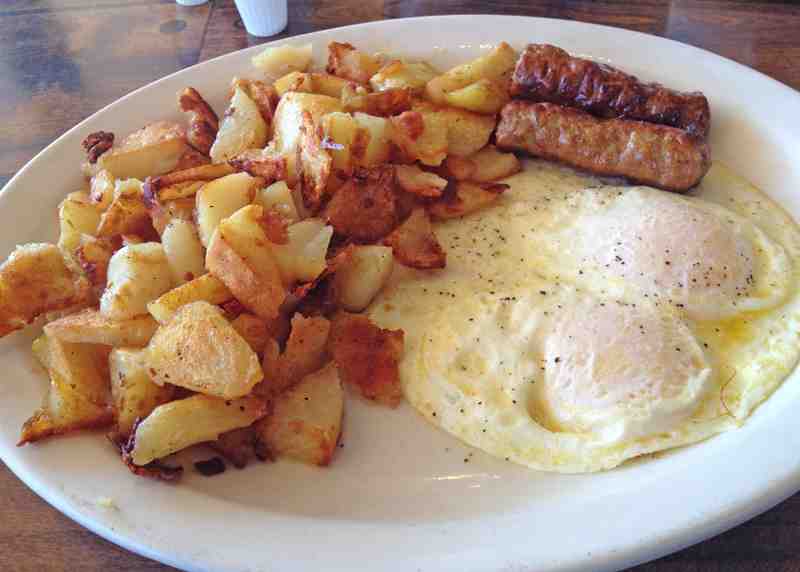 Duffy's Diner Eggs
Same deal as before; I ordered they offer "links or patties" as sausage, but to be real, these are not really links. These "swift premium" style sausages are just ground sausage meat rolled into a log. I really expect links to be sausage with a casing; that's what the "links" means; the casings are linked. Anyway. Same as before. Too small sausage and mini eggs; lots of potatoes and over toasted toast.
When you come in late you get the typical diner closing experience. They want you to cash out before you get your food, and you get the guys with the vacuums as every tries to get out at 3:20. My bad I guess.