Critic's Review
I was in LBTS with not quite enough time for a sit-down lunch, and I spotted Gilligan's. With LaSpada moving into new digs just up the road, these guys have a better location; walking distance from the beach. Apparently they open for breakfast as well.
There are a lot of bad spaces in this part of town, but Gilligan's is a pretty comfortable setup as sub shops go. Air Conditioned, with nice tables and chairs. You can certainly eat in here even if you're with a group.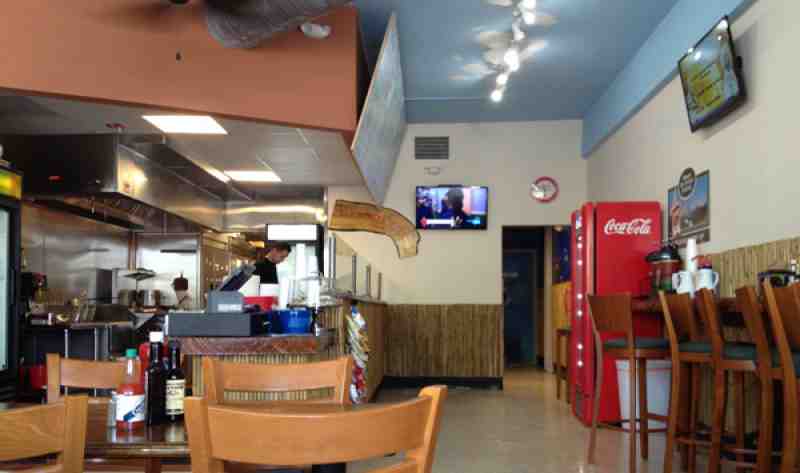 Gilligan's Sub Shack Interior
I order a small Italian Sub with everything; banana peppers on the side. The sandwich maker here has a long way to go before he catches up to the dudes at LaSpada. It took him a pretty long time to make the sub. Meat was sliced to order. He didn't know what Deli or Brown mustard was; they have Yellow and Spicy. I get mustard and mayo on my Italian Sub.
When I got home, I was horrified to see that they forgot to give me the banana peppers. Disappointing.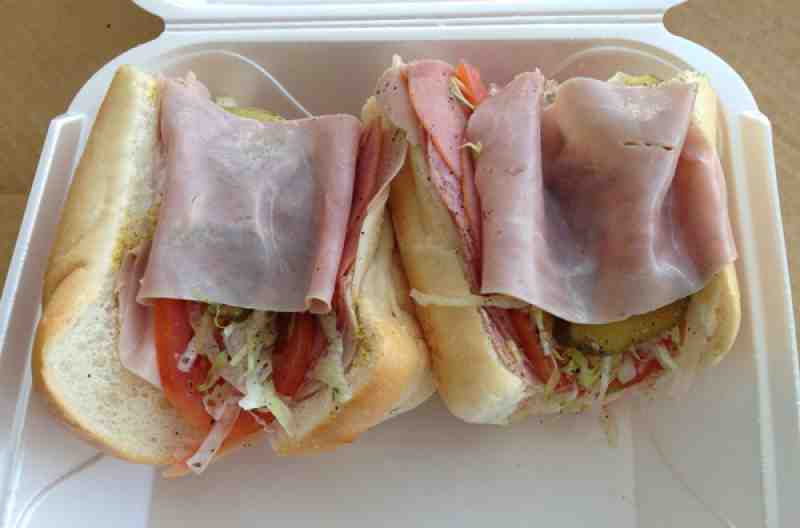 Gilligan's Sub Shack Italian Sub
I had some peppers in my fridge but no banana peppers. But even without, this was a very good sandwich. Good cold cuts; the flavors just burst in my mouth the way a good Italian sub should.
At $7.25 for an 8" sub; a pretty good value. Gilligan's is OK. The only negative is that it's $1.50 an hour to park; LBTS thinks they're Las Olas or something now.