Critic's Review
When you want a Chicago Dog in Broward, I was told, you go to Fat Lou's. It's in Pembroke Park, so I figured it was all the way out near Weston; but it's actually just west of 95. About as far as Cheetah's. They have an extensive menu, so I thought I'd give it a try.
Inside it looks like a sandwich shop trying to be a sports bar; lots of Chicago stuff and a big long counter with 2 young girls in charge. The setup here is odd; if you eat in there's "waitress" service, so you can't really eat in without feeling obligated to tip.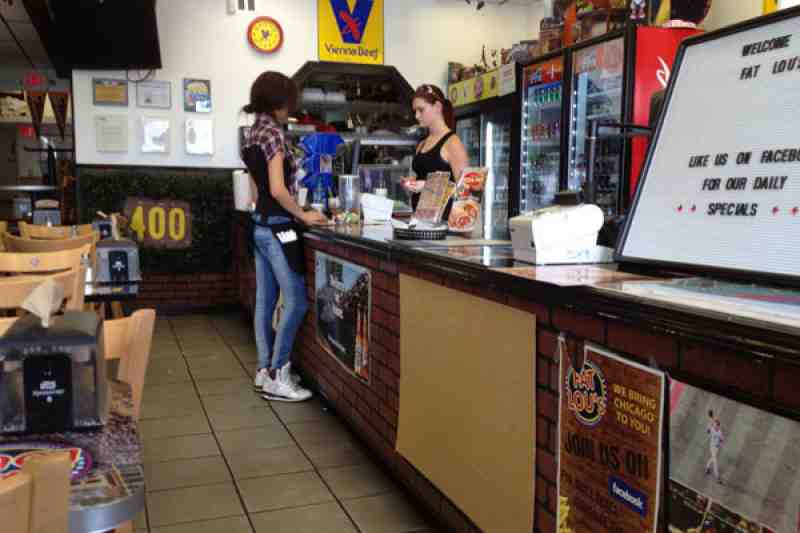 Fat Lou's Counter
I've never been to a Chicago sandwich shop, so I can't say if it's authentic. They have 5 TVs but only 1 of them is turned on. The table tops have pictures of Wrigley Field.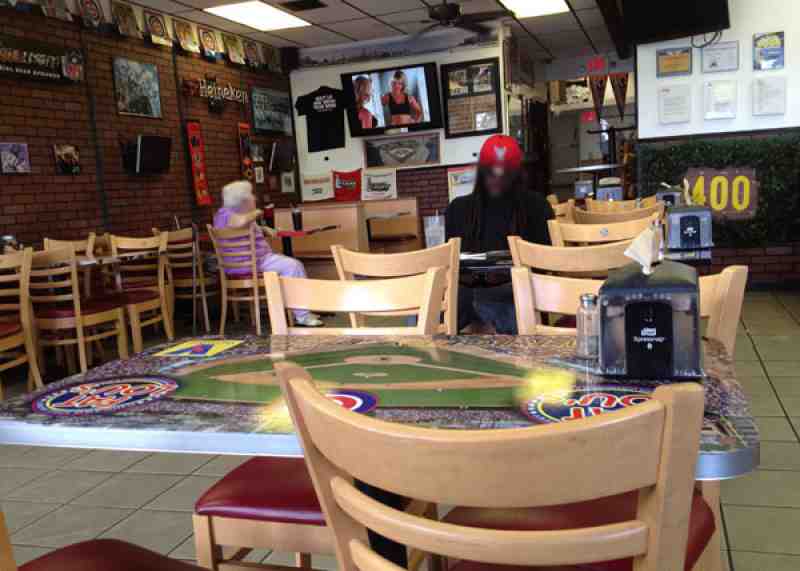 Fat Lou's Interior
I considered ordering the jumbo Chicago dog, but decided on the regular one. I also ordered an Italian Sausage sandwich with sweet peppers. The counterperson asked if I wanted the grilled onions; of course, and if I wanted au jus. I thought that was odd; sausage comes with au jus? No Thanks.
The wait was ridiculous. It took 20 minutes to make a hot dog and sausage. There were 3 people in the place, and no other takes outs for the entire time I was waiting. When it was ready, they asked if I wanted napkins; "Yes those would be handy", I wondered why they had to ask if you wanted napkins with 2 rather messy sandwiches.
I opened the container in the car; she didn't give me any napkins. Great. Looking at the hot dog, I got a bit ticked.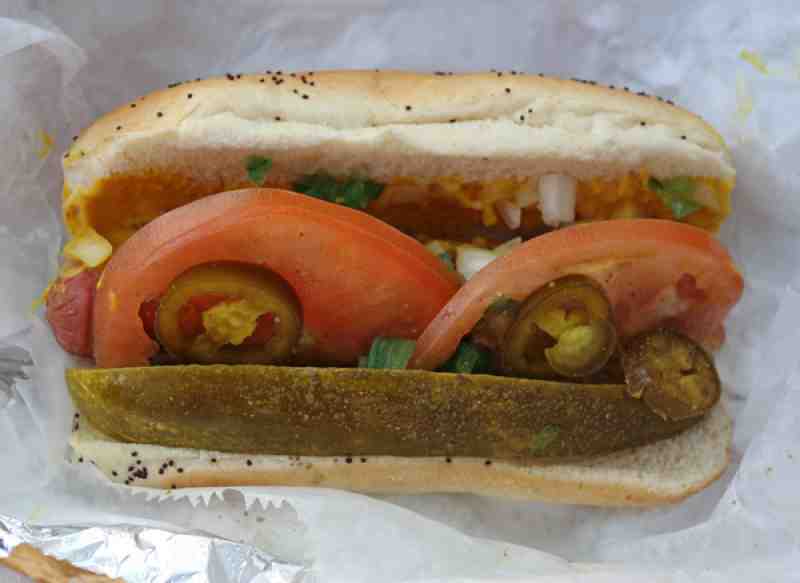 Fat Lou's Chicago Dog
An "authentic" Chicago place that puts jalapenos on a Chicago dog? Good grief. And a not-so-ripe tomato too. I don't like jalapenos on a hot dog, so this was only half of what I was hoping for. You can't have a Chicago Dog without sport peppers.
The Italian Sausage Sandwich was kind of insulting.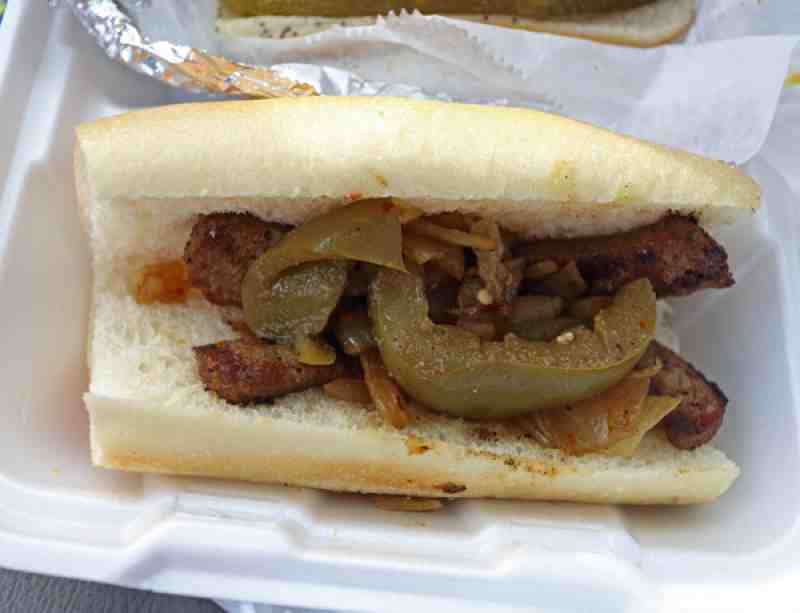 Fat Lou's Italian Sausage
This is $8.50? Why? It's a small, well done sausauge, no red peppers. Are green peppers really considered sweet? And the peppers were old; not freshly grilled. It wasn't a bad tasting sandwich, but this is a $5.95 sandwich. No way this is worth $8.50. The price on their web site is $7.50. Usually you raise prices to maintain good quality.
There's no point going out of your way for this place. There's nothing to see here.