Critic's Review
Although this LOOKS a lot like the Baja Cafe in Boca; they are not affiliated. I think they were; as this used to be called Baja Cafe Dos, and the one in Boca was Baja Cafe Uno. It's a pretty colorful place, which the same reddish hue inside that makes taking pictures difficult.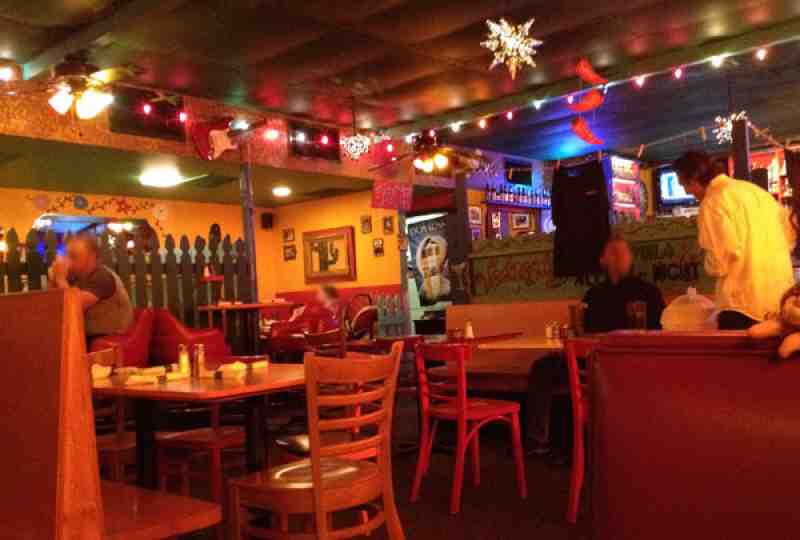 Baja Cafe Deerfield Inside
Blue picket fences, odd seating. And festive Mexican music plays. Servers seem to swirl; I had several different ones serving me.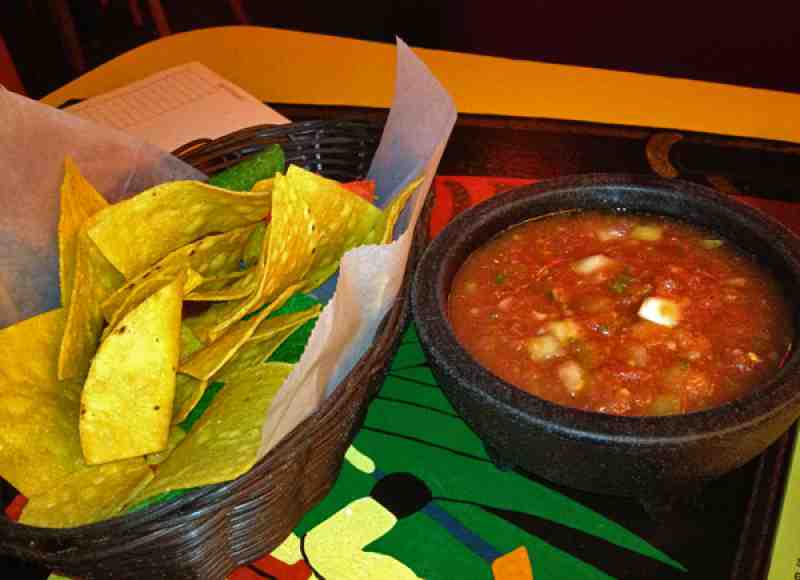 Baja Cafe Chips
The chips were bagged, but the salsa was good. They have the usual suspects menu; I wanted a Chile Relleno so I ordered the Combo with a chicken enchilada.
There was a lot of noise in the place; an old guy with a Steelers had who was fascinated with netflix and a women who spent her entire time in the restaurant trying to get her baby to stop crying. Luckily the wait was short.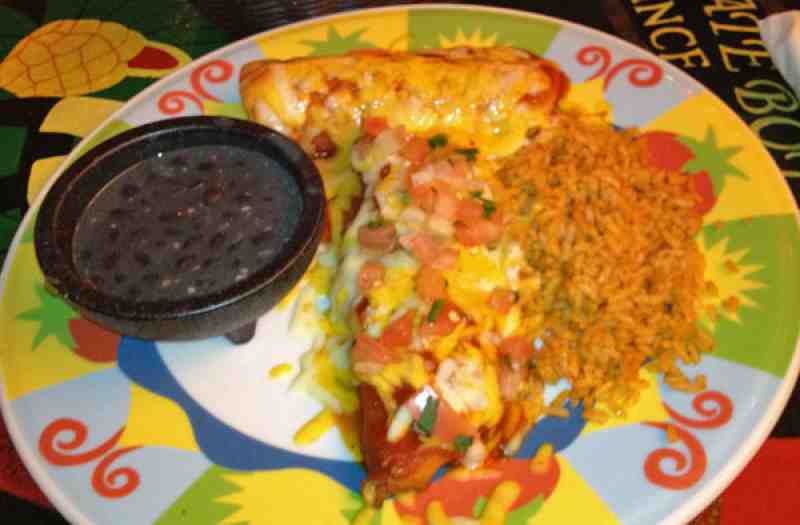 Baja Cafe Chile Relleno and Enchilada combo
They give you a black beans option along with refried beans; the Chile Relleno was very small. The enchilada was stuffed with "pulled" chicken but it wasn't very saucy. Enchiladas shouldn't be dry. The Chili Relleno was a dud; there was no cheese on the inside; I'm not even sure it was a poblano as it didn't taste like one. But it didn't have the cheesy goodness that the dish is supposed to have.
Authentic looking restaurant with not very authentic Mexican Food. Ok for lunch but it's at the bottom of the list of choices.