Critic's Review
The NCAA tournament started today, so there's a reason to go to a sports bar during the day. Bru's room in Pompano used to be a favorite of mine before Duffy's opened in Fort Lauderdale; but all of their locations are quite different. This is the largest of their locations, with a big main room, a dining room up front and a big covered patio. I opted to grab a booth in the big bar room, where the walls are lined with TVs and projection screens.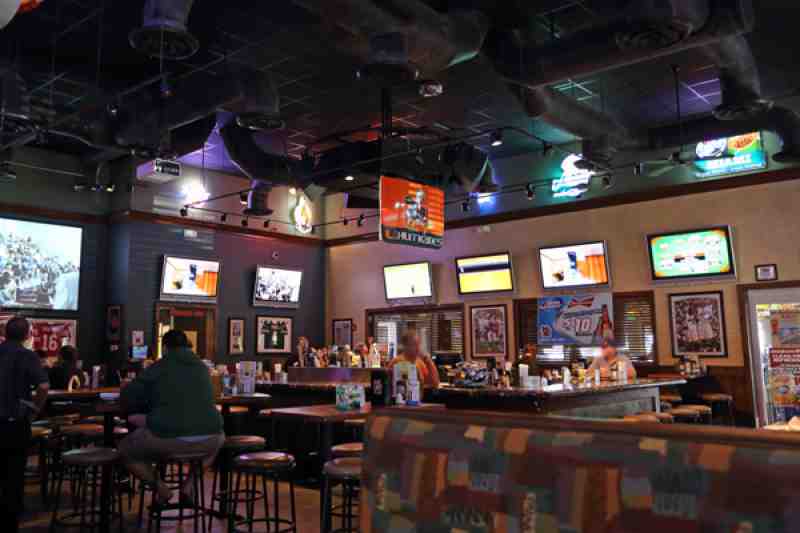 Bru's Room Coconut Creek Inside
One server dropped off some menus; 2 menus and 3 identical laminated sheets with the lunch specials. They have a bunch of half sandwiches and soup/salad combos for $5.99. But I wanted to try their wedge salad. Bru's of course is know for their wings, but I figured I'd try something else.
The place was pretty empty considering it was the first day of the tourney; there's no music as they had the sound on for the game that was on.
When my server brought out the salad, at first I thought that they forgot the dressing.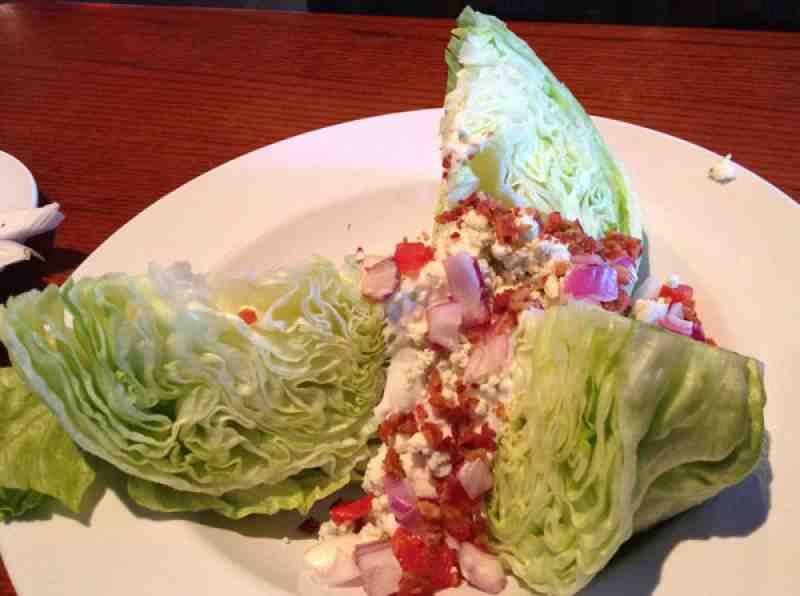 Bru's Room Wedge Salad (as delivered)
Given the amount of lettuce; 3/4 of a head of iceberg, the amount of toppings was woefully inadequate. I asked for some extra dressing, and as most of these place do, she brought out enough for a week of salads. After I cut it up and loaded it with more blue cheese dressing, it was closer to what I was hoping for.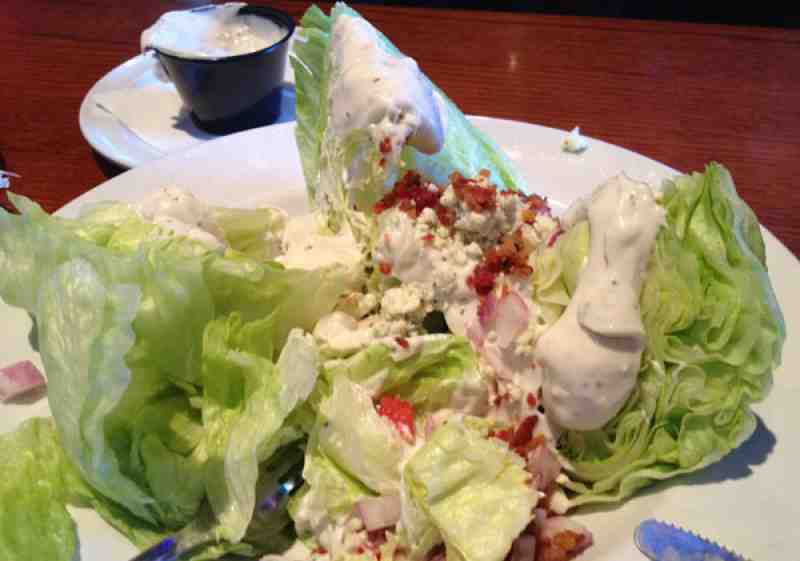 Bru's Room Wedge Salad w/Extra Dressing
Good blue cheese dressing and crisp, fresh lettuce. But there just wasn't enough bacon, tomatoes or blue cheese crumbles to call this a great salad. A good deal at the normal $7.99 price.
The food at Bru's is generally a lot better than Duffy's, and with Duffy's just a short ride from here, this is a better room also to watch the games. The only negative is that the size of the room makes it difficult to see screens on a far wall if you're sitting at a table. The bar is the place to sit if you want to watch multiple games or the big screen.
One annoyance is that they apparently allocated the closest spots for the valet hours before there is a valet. At 2:30 about 10 spaces were allocated and there doesn't seem to be a valet until dinner time.
Photo Gallery