Critic's Review
The original Sage Cafe; they have a newer sister restaurant in Hollywood. Its a pretty nice place, with blacks and reds and brown decor and pleasant music playing. There's a wine bar with no TVs, and some nice booths; some smaller leather ones and a few oversized ones at interesting angles.
They don't have a lunch menu here, but they have 2 for 1 entrees, appetizers and desserts. The initial impression is that everything is basically half price, but it doesn't work out that way in practice. More on that later. The good news is that you can get the full menu at lunch, so its certainly cheaper at lunch than dinner. There is no deal available if you're dining by yourself; so find someplace else if you are.
Service is professional. Their menu has most of the French favorites, although if they had hanger steak I would have ordered it. We settled on French Onion Soup and Escargots a la Francaise as apps, and Steak France and Cassoulet a L'Armagnac.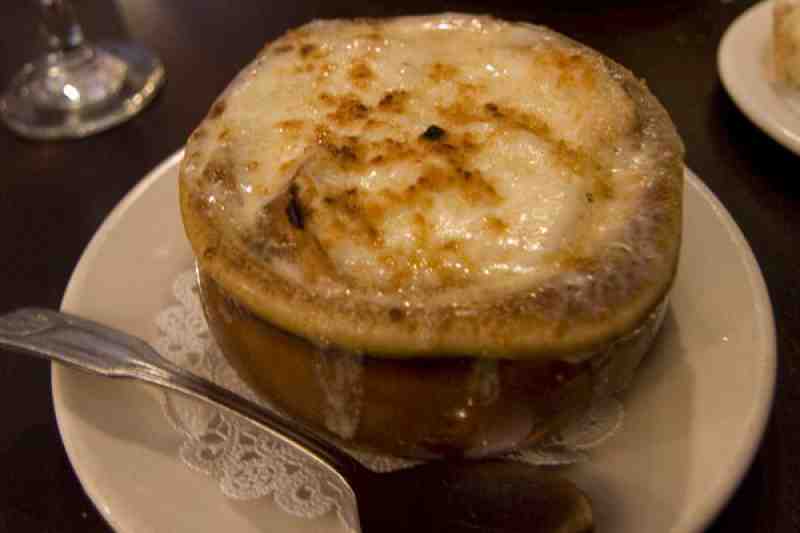 There was very little waiting as the apps came out quickly. The french onion soup was superb; with thick gooey cheese, loads of onions and a big chunk of french bread. And unlike St Tropez, they didn't leave in the bay leaf. The snails were nice and plump and well executed, 2 per receptacle in garlicky parsley butter.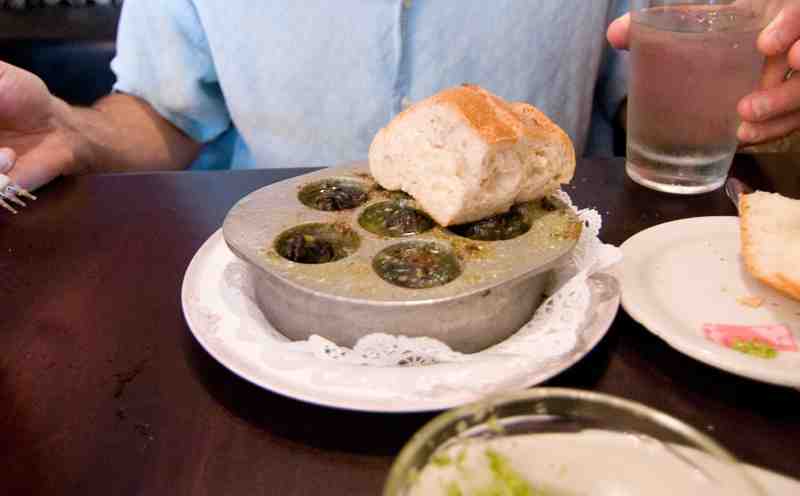 The steak entree is served as sliced filet with asparagus and a chunk of brie; not a scrap was left on the plate. The cassoulet; a duck leg confit smothered with white beans and sliced smoked sausage was dissappointing, the sausage wasn't very garlicky or good and it was too similar to franks and beans as prepared.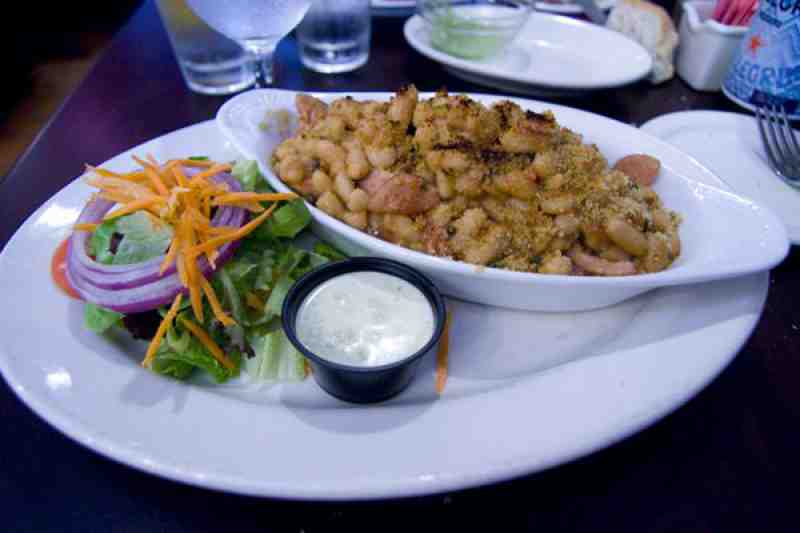 Now for the bill. There were a number of unpleasant surprises on the bill. The bill came to $63. and they removed the onion soup and the cassoulet for a total of $39. But they charged tax on the full $63, which is wrong. When you buy one and get one free at a store you don't pay tax on both items; you pay tax on what you actually pay. So they are overcharging on sales tax for lunch here. They also included the tip at 18% of the $63 on the tab, yielding an effective tip of 29% on the amount we actually paid for the food.
And you wonder why nobody likes the French? The reason that they have 2 for 1 at lunch is because nobody is going to pay their full dinner price for lunch. So the argument that the waiters deserve a tip on the dinner prices is not a credible one. And charging tax on the "non-sale" amount is just bad behavior; you're just opening yourself up to a State audit, because if you don't report the full amount to the State you're going to be in big trouble.