Critic's Review
The picket fence is gone. Johnny's NY Pizza is closed.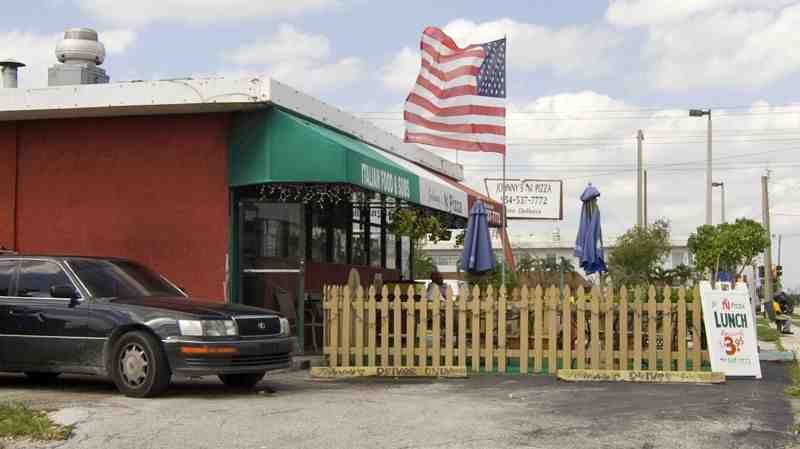 The first thing you need to know about Johnny's NY Pizza is that the NY does not just stand for NY style; its a New York Yankees logo. So Mets fan can go somewhere else.
I've passed Johnny's a bunch of time and frankly, it looks like a pretty old and run-down place. The only good reason to go to this neighborhood is Alegria Tacos, but I thought it was time to give Johnny's pizza a taste. The usual disappointment was detected when I ordered a single slice; but look at all the publicity they'll be getting?
Inside the place is pretty ratty although there are some bench tables that are fine for dining in. The outdoor "patio" is a disaster and I wouldn't eat there for free. They do have a big flag out front, so Johnny has his head in the right place; Country and the NY Yankees.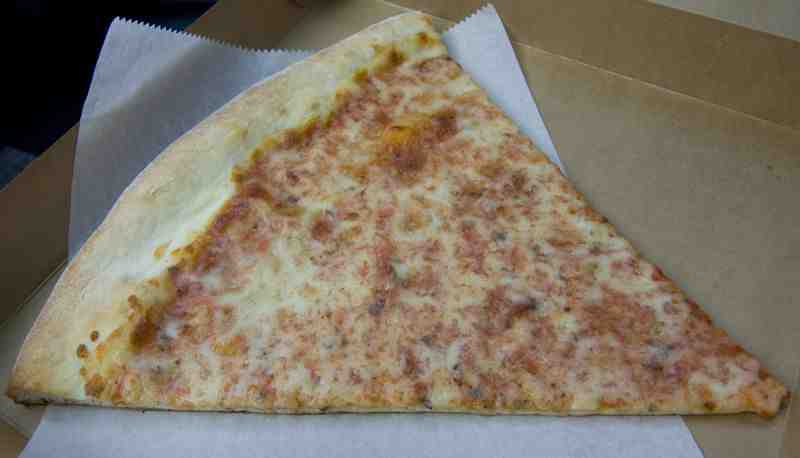 The slice looked pretty darn good; that green stuff is oregano, and its not a bad slice. The sauce is just ok and there's not a lot of cheese and the crust is a bit crisper than it should be. I'd have no problem getting a pizza here if it was the only choice.