Critic's Review
The first time I went to Las Colinas, I got some Ropa Vieja take out, and it was some of the best I've had in South Florida. Since then, I've had a couple of mediocre experiences that exhibit typical South Florida inconsistency.
The place looks like a run down building in a run-down part of town, but when you go inside its much bigger than you expect. There's a pretty sizable "dining" room, but also a pretty cheesy counter with big signs behind it and all over the wall. You can eat at the counter or at a table.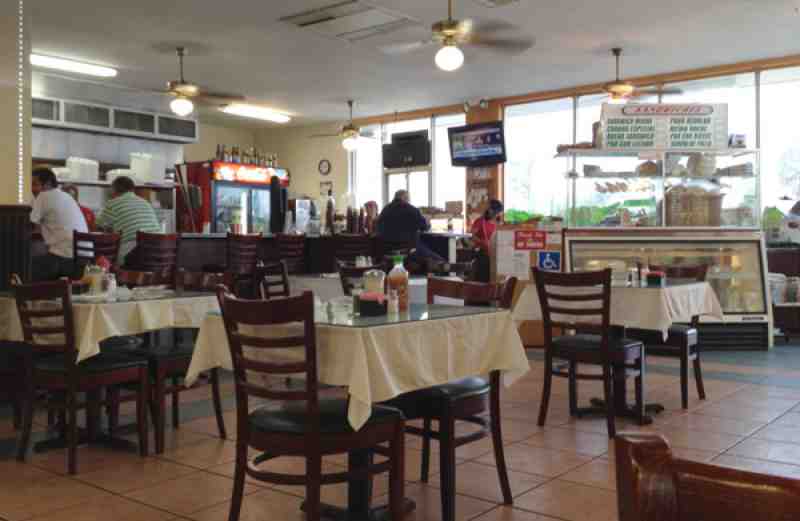 Las Colinas Interior
Another time I decided I wanted a Cuban Breakfast and the dining room here is decent so I gave it a try. I ordered a Chorizo Omelet which comes with Cuban coffee and buttered cuban bread.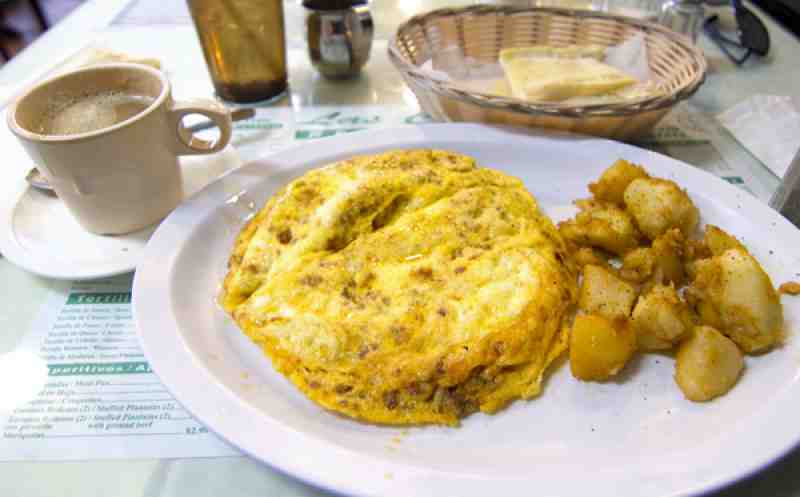 The omelet wasn't particularly inspiring; the coffee was great, but service was lacking.
Today I was thinking about some latin food, and I was pressed for time, so Las Colinas isn't too far. They have no hostess; you just kind of sit down and hope someone notices you. It took a while for someone to come over with a menu, I ordered some iced tea and she dropped off some of their bread, which is sort of like garlic bread with is flattened in a press.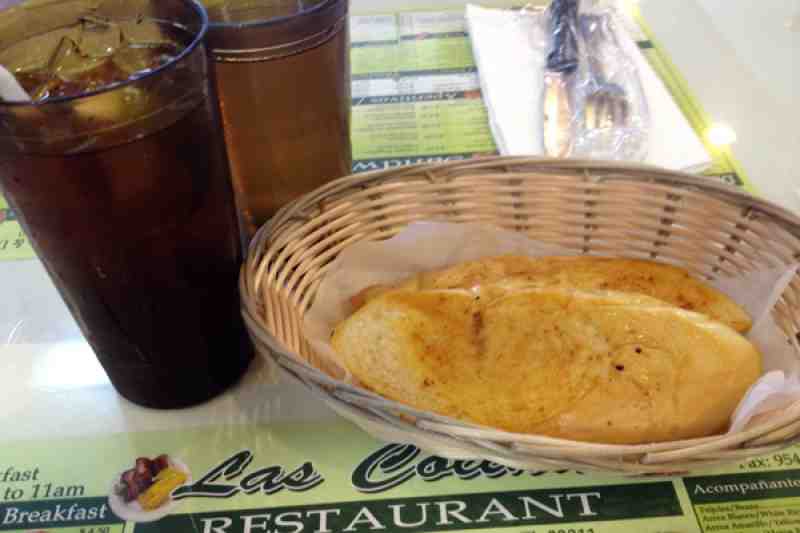 Las Colinas Bread
I think I'd like the bread better if it wasn't so thin; it's sort of like eating all crust. They have splenda but you may have to ask for it. The Churrasco here is described as "House Special" Flank steak, which is unusual. Usually, churrasco is a skirt steak, so I thought I'd try it. I ordered the yellow rice and black beans. It came out pretty quickly.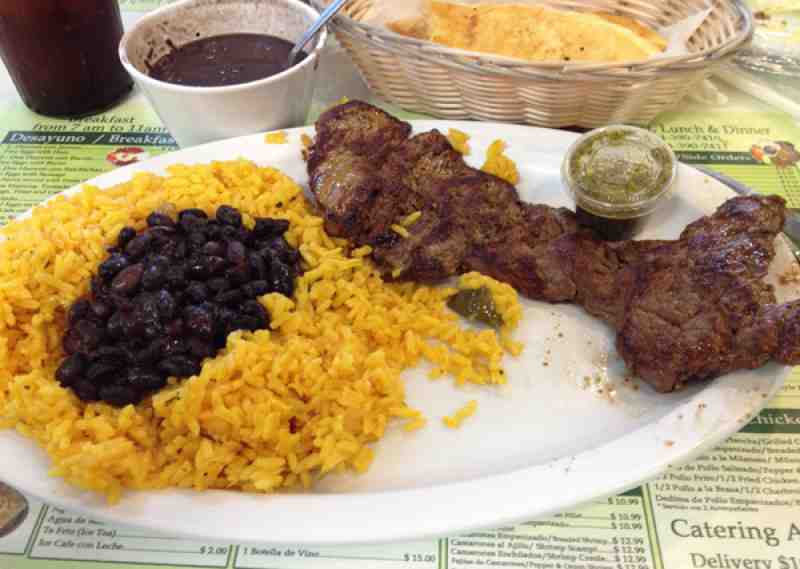 Las Colinas Churrasco
My first impression was that this didn't look like flank steak; it looked like a skirt. Ordered medium-rare, this was overdone and not particularly flavorful. The Chimichurri was too vinegary and didn't have enough garlic; it would have been better if there was olive oil to add to it, but the salad oil on the table was junk. The beans here are terrific; there's a bay leaf floating in the bowl, and I like the yellow rice as well. For $11.95 this is a fair price, but it wasn't a very good steak. The Argentinean places have nothing to worry about.
My server didn't return after dropping off the steak to check on anything or to refill my iced tea; I sat for awhile after I was done before I could get her attention to bring over the check. This was the second time in as many tries that getting my check was a project.
Photo Gallery