Critic's Review
Dos Caminos is a franchise operation out of New York City that's located in the Sheridan Fort Lauderdale Hotel. The combination of location, food and prices have to make you wonder who would buy into such a losing concept.
This "restaurant" is like a lost soul. They barely get a mention on the Dos Camino's web site; like an out of favor step-son; they don't even have a link on the hotel's website; just a little picture and a blurb like they might have on a second rate restaurant directory.
The hotel itself is under perpetual construction, a big crane graced it's exterior today. There's a big outdoor patio that I don't think has ever been opened; the restaurant has been operating for 9 months now. They offer "discounted" valet parking, but I haven't been able to find anywhere that specifies the amount. You can park in the beach lot next door for $1.75 per hour. The valet can be a mess at this place so you're better off parking next door.
The restaurant is fairly cavernous, but the bar area is basically in the hotel lobby. You enter through the hotel lobby, which is decorated in sort of a nautical Ikea theme.
The bar is small and cramped; squeezing into a table is a project. It reminds of a bar in an airport or on a cruise ship. There are a bunch of masks on the wall, but it seems contrived.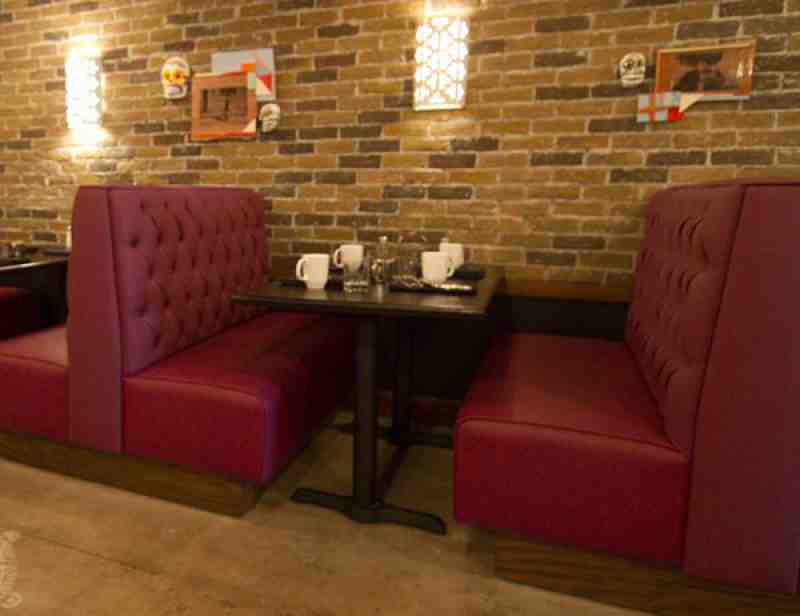 The prices at Dos Caminos are about 20% higher than Rocco's Tacos. In fact, some of the "house specialties" prices are higher at this location than they are in NYC or Las Vegas. It's just ridiculous.
They don't seem to have a happy hour; certainly not a comprehensive one. I paid the full $6. for a Dos Equis beer; they only have the Lager. They serve margaritas but they don't have a machine to make frozen drinks.
The guacamole is passable, but a bit too chunky for my taste. The chips are "home made" but they're too flimsy to scoop the guac. After breaking uncounted chips I used a fork. Of course I'm spoiled by my fav $2/bag Santitas (a frito lay product), so I set the bar quite high.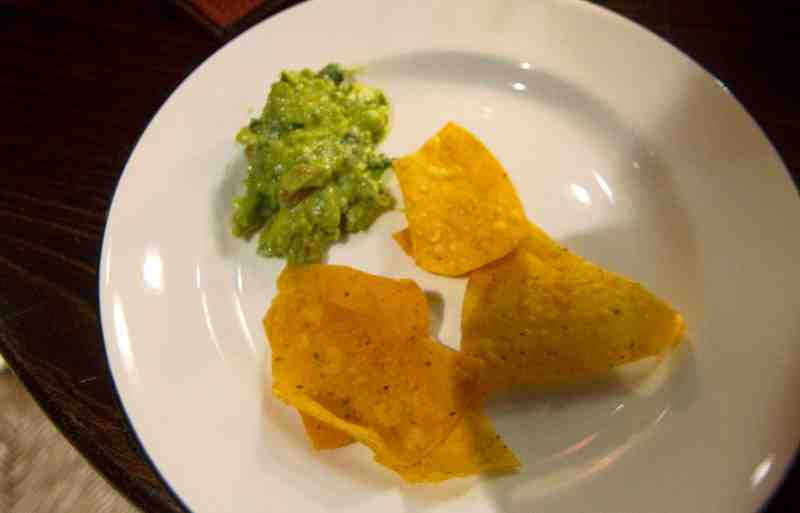 I sampled a few appetizers, the chicken quesadilla has a lot of fancy ingredients but tastes like a chicken quesadilla without much cheese; the black bean plantain "empanada" tastes like a dressed up plantain; I'm not a fan of the mini-bananas but others disagree.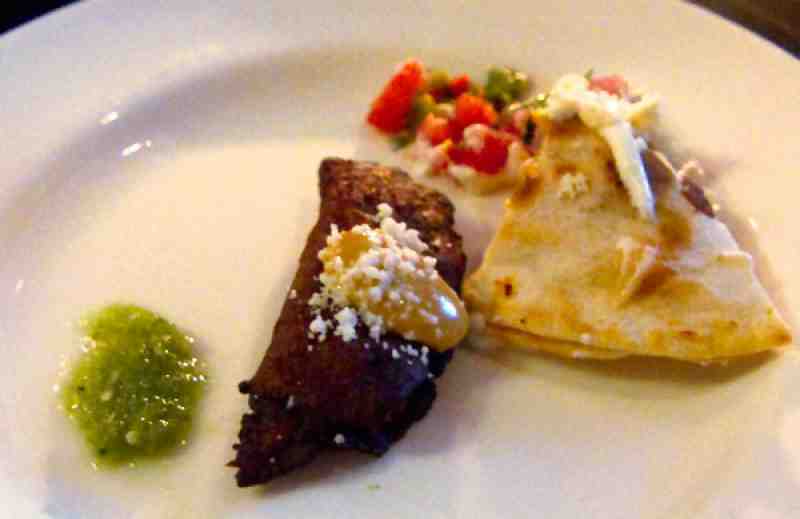 Tacos are served in a fancy metallic taco tray; carnita tacos are $14 for 3.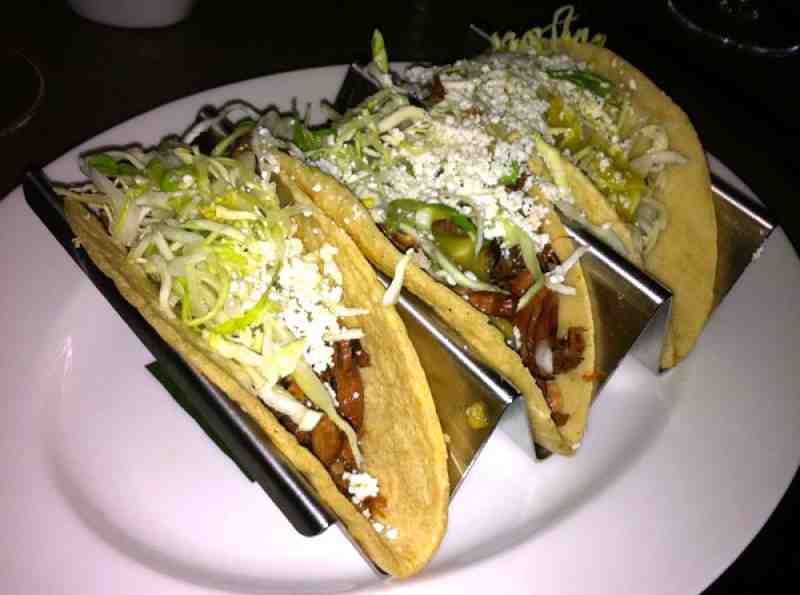 The combination of bad location, bad ambiance and overpriced food doesn't bode well for this place; I can't see any reason to come here unless you're staying in the hotel. I can't see people springing for the Marriott next door trading down, and Rocco's has better food, better ambiance and a better location at lower prices.