Critic's Review
Formerly Azucar, they ran into a little trademark problem so they had to change the name. Signs are expensive, so they just jumbled the letters up a bit and came up with Zucra.
While everyone is looking for parking on the Atlantic Avenue strip, there's plenty of parking out west at Azucar. Like the Cuban Cafe, Azucar is a small cafe in a strip mall located way out west on S Military Trail. I'd describe the decor as quant; it's a nice little place.
I was craving authentic ropa vieja and I didn't really like what I got at the Tropical Cafe, so I picked some up here on my way back from West Palm Beach.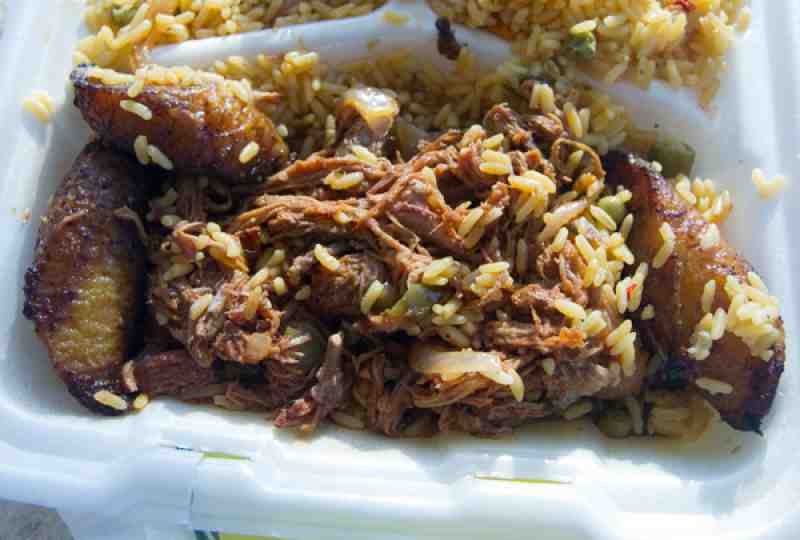 Azucar Delray Beach Ropa Vieja
This stuff is good. A nice portion, deep garlicky tomatoey flavor, and even the yellow rice is savory and delicious. This place is the clear winner if you're looking for Cuban food in Delray Beach.