Critic's Review
Uncle Julio's is a Mexican Restaurant in the northwest corner of the Mizner Plaza Mall. It's a big place; much bigger than it looks from the outside. You can dine right on the plaza, around the corner on the patio, or within the cavernous interior. There's a bar area with TVs; the TVs were showing soccer when I was there, so you know what that's about.
I wanted to check out happy hour, where all of their beers and appetizers are 1/2 price. Happy Hour is 4pm to 7pm and I was meeting someone who got off work at 4pm, so I got there at 4:30pm. There were 2 people sitting outside and I didn't see anyone in the restaurant. There was a band setting up outside; on Wednesdays they have live music from 5:30-8:30 pm.
Eventually a server noticed me; apparently shocked that there was anyone there, and he took my order for a Dos Equis while I checked out the apps. Chips and salsa and the beer arrived quickly.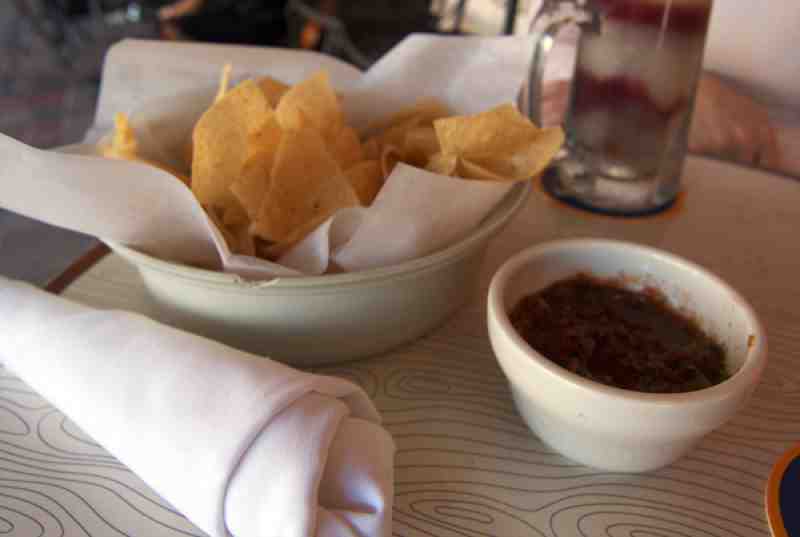 Uncle Julio's Chips
The chips are very thin; fine for salsa but not great for scooping anything with any thickness. The salsa was ok; not great but not bad. Not very hot. I decided on the large Guacamole and the Wednesday special Quesadilla, which is made with spinach, onions mushrooms and cheese.
While waiting for the food, the band was "warming up"; not really a band, just a guy with a sax and a flute and a vocalist. We were sitting on the patio and it was very loud. So loud that we had trouble talking. Considering that there were only 4 people on the patio I'm not sure why it had to be so loud.
The food came out shortly and it looked appetizing.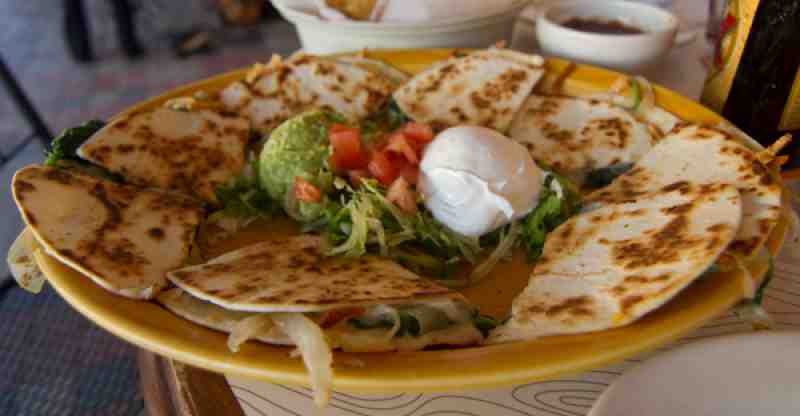 Uncle Julio's Spinach Quesadilla
The quesadilla was very good, and I have to admit that I haven't had one one in a long time. It had a good amount of spinach and the tortilla was cooked just right.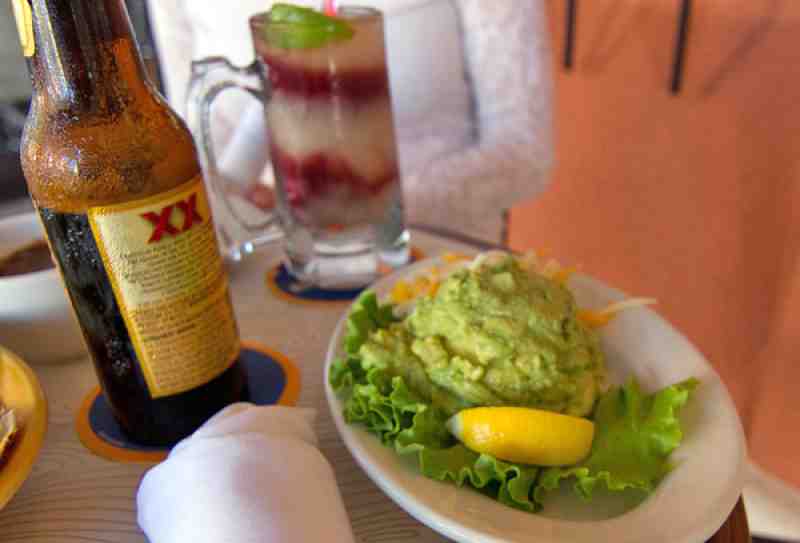 Uncle Julio's Guacamole
The guacamole was a bit disappointing. I've been playing with different recipes myself and I'm always interested to try different versions. There wasn't much to this other than haas avocado's, and it was way too chunky. There was a chunk that was a good 2" in diameter; someone didn't bother to properly mash it up. With the flimsy chips it was impossible to break the chunks without silverware. You really shouldn't need silverware for guacamole.