Critic's Review
I got a tip on this place from a bikini model, and you'd think that if a bikini model is eating pizza it must be pretty good pizza. The place is as well hidden as a place could be, in a little strip of stores across from city hall.
A 16" pie here is $12.95 and they charged me $1.50 for a half topping. I heard that the pizza was "cheap" here, but it's really not that must less than anyplace else.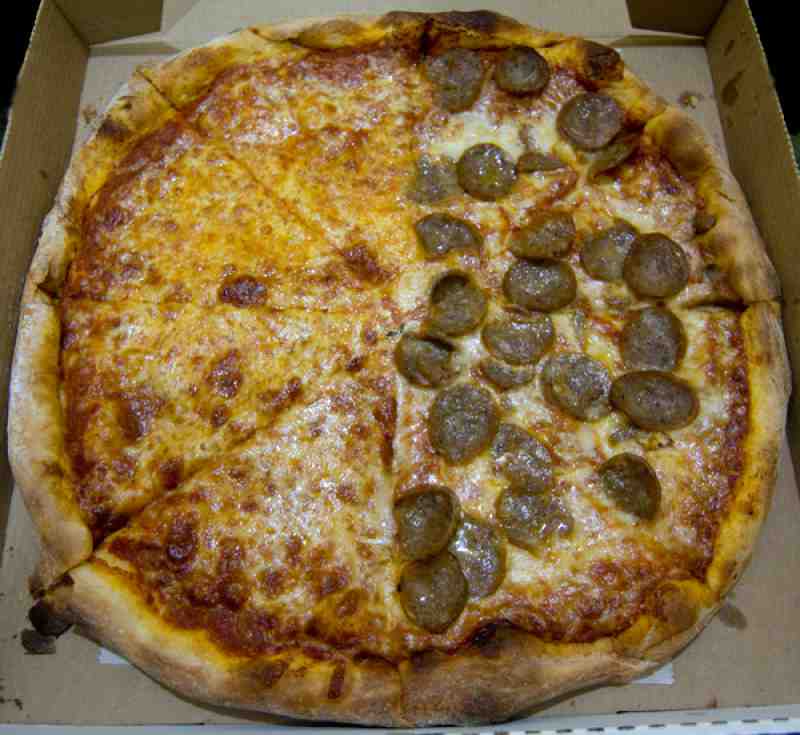 Nick's Pizza Boca
Nick doesn't use oregano, and there's something entirely bland about the sauce. The sauce really had no taste at all, so if you like cheese on a crust this is the pie for you.
They give you plenty of cheese here, and it's one of those greasy pies. I added some oregano, but it's different when it's baked in. A 3 star pie; good if you're in the neighborhood but not worth going out of your way for.