Critic's Review
I've been thinking about Authentic Brooklyn Pizza, but just haven't been able to coordinate getting a pie. I was driving by with my order of ribs and couldn't eat those in the car, so I decided to stop off for a slice.
The place is in a creaky old shopping center behind Tomassos's; it has all sorts of one way roads so you have to drive all the way around the center to get where you want to go. Of course I wasn't sure where it was so it just made things more difficult for me. Finally I got there.
Inside it looks like an old pizzeria with some very questionable decorations, a "bar" with a couple of stool and a few booths. You could heat here if you had to; but I'd rather eat in the car. I just ordered a slice so I could give it a taste.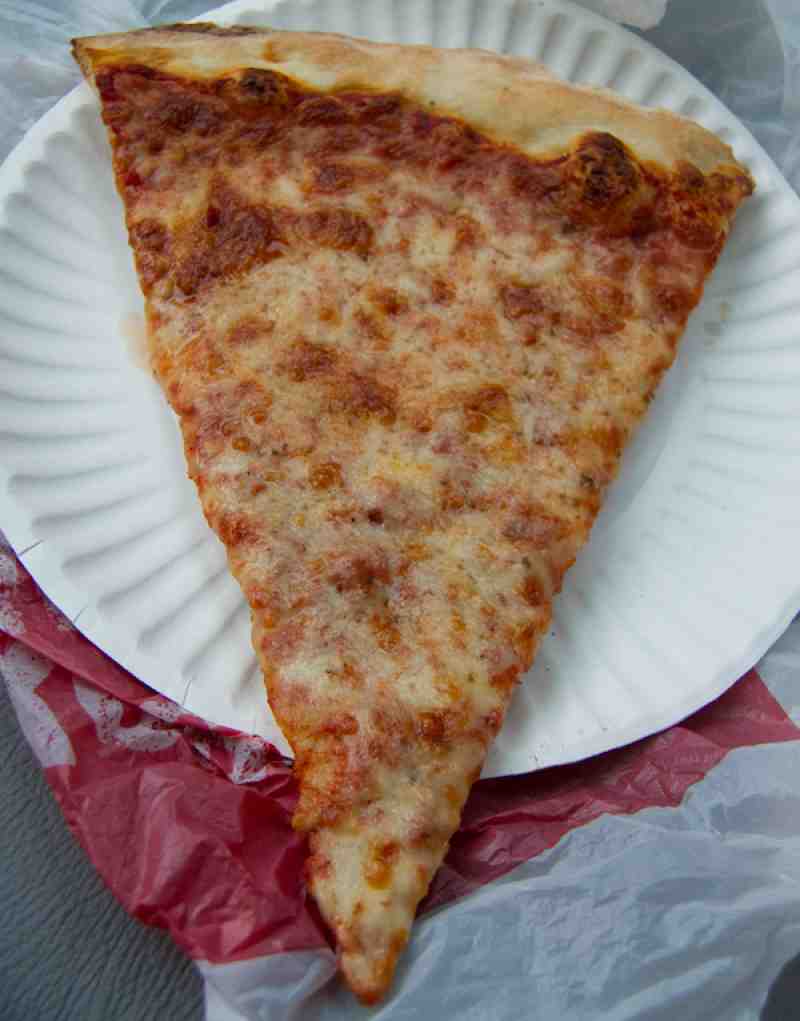 Authentic Brooklyn Pizza Slice
It was late in the day so it's likely that the slice wasn't very fresh; the crust was crispy which was probably from being reheated. But I liked it. Even the crust had a nice taste to it. Sweet sauce. Pretty good. Not 4 stars but almost.