Critic's Review
After what seems a million years of dominance by McDonalds, Burger King and Wendy, Five Guys and Now Boardwalk are trying to push themselves into the scene with slightly healthier concepts. With "fresh cut" fries and "fresh" burgers, Boardwalk is a chain with a simple menu, a few signature items, and big dreams.
Inside, Boardwalk looks like your typical fast food restaurant. Maybe a little nicer, but not much.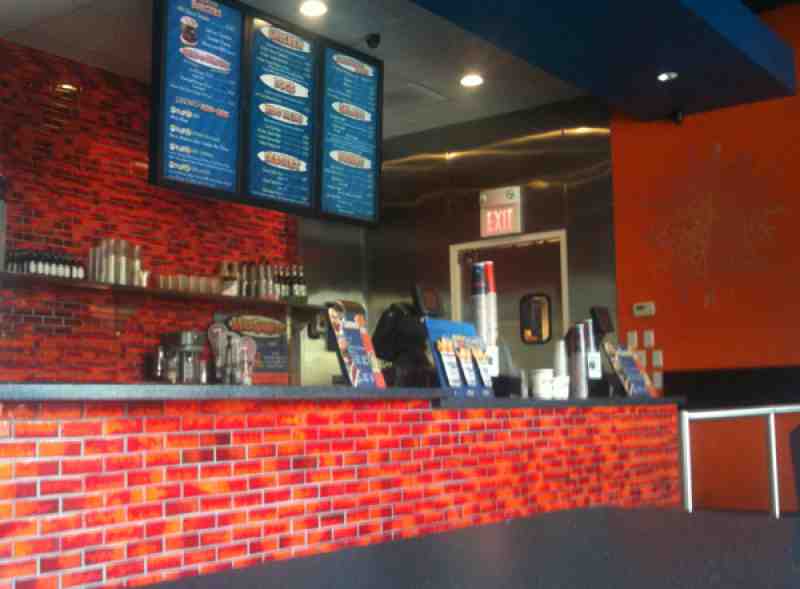 I ordered a mushroom swiss burger, which is a double patty burger with lettuce, tomatoes, swiss cheese and mushrooms. It's a very large burger for 5.95. The small fries is also quite a load, so no need to get a large unless you have a big group. They have squeeze bottles with malt vinegar by the condiments if that's your thing; I eat them bare. They have a bit of salt on them so you don't really need to add any.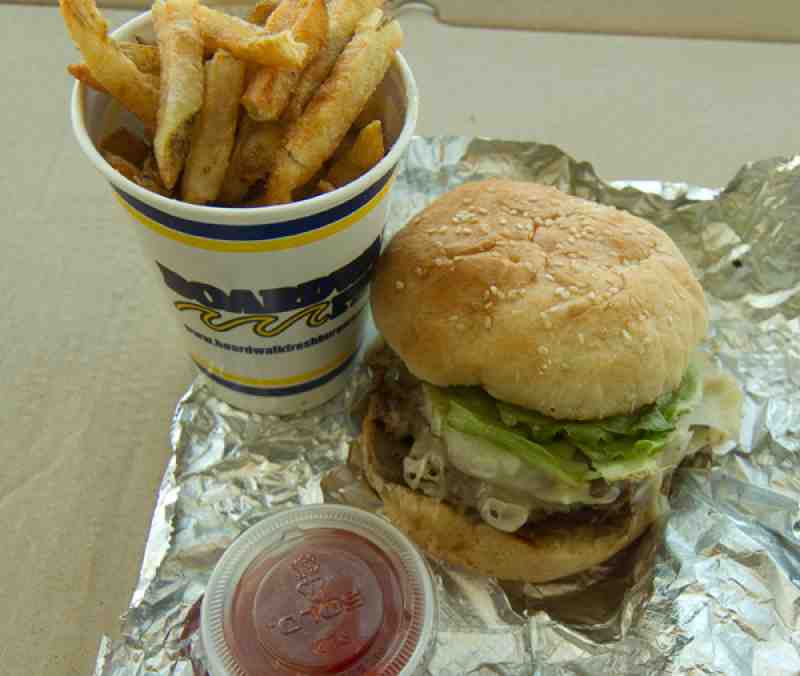 I ate some of the fries on the way home. They're very good; just crispy enough on the outside with a bit of skin left on them. The burger however, really was totally flavorless. I added salt but it's not the same as when the flavor is cooked in. It reminded me of the BurgerFi burgers, although this was a lot bigger. Grass Fed or Spoon Fed; it just doesn't taste that good to me.