Critic's Review
My plan to go someplace else was thwarted by my primary target being closed; dumpy Mom and Pops change their hours at will, without bothering to indicate that they've changed on their website.
From the outside, this place looks like a dunkin donuts; I didn't realize that it's a fairly good-sized sit down deli restaurant.
There's no hostess, which is the beginning of a long, troubling journey at Flakowitz. I wasn't quite sure if someone would seat me, a busser told me to just sit anywhere, so I grabbed a booth in the back.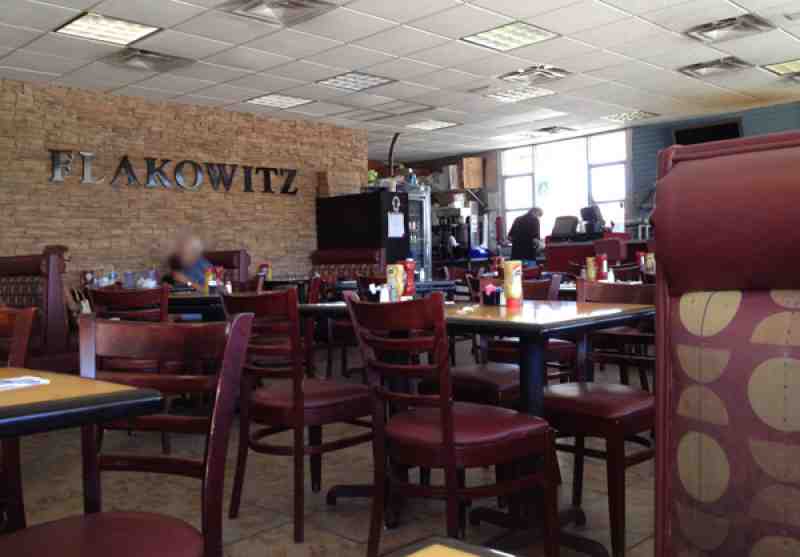 Flakowitz Boca Interior
It was about 2:30pm and I asked if they still served breakfast. "All Day" the woman said. I know I'd seen something about 3pm (but then again, the OTHER place I was going to go was supposed to be open until 3pm, so I figured I'd ask before I ordered coffee). As it turns out, half of their breakfast menu is only available until 3pm; after 3 you can only get eggs and bagels.
I contemplated a few things, but I wasn't feeling very adventurous so I just ordered my usual. They have plastic coffee cups, and not so good coffee.
No wireless and bad dance music playing; the former was expected but with the average age about 70 in here, including the workers, the music surprised me. It's also Boca, which means that there will be always one women talking loud and cackling; Boy I sure don't miss NY. The food came out way too quickly, and I immediately knew why.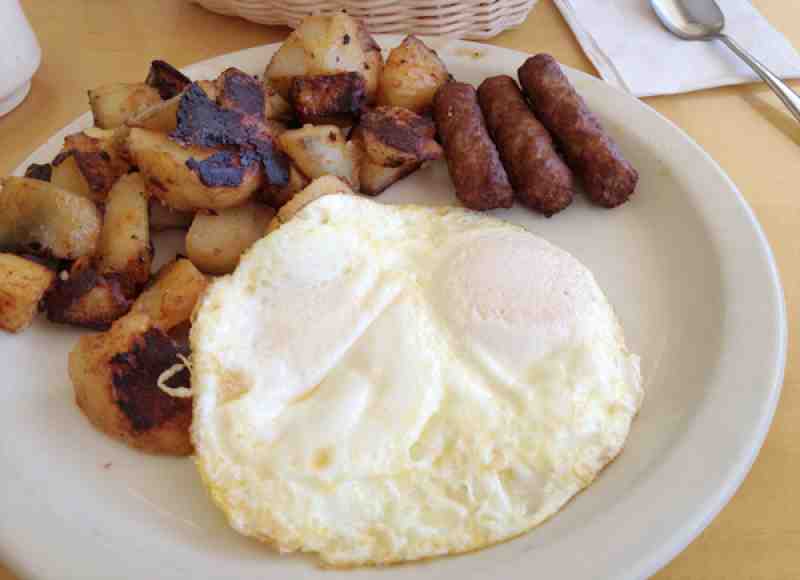 Flakowitz Eggs
The proportions were way off, with the smallish, too well done tiny sausage and badly charred "home fries". The eggs were cooked in a small, too hot skillet which burned the edges. One good thing about eating breakfast in a deli is that they have good rye bread, but it wasn't buttered or sliced. Slicing bread when you have no plate to slice it on is problematic.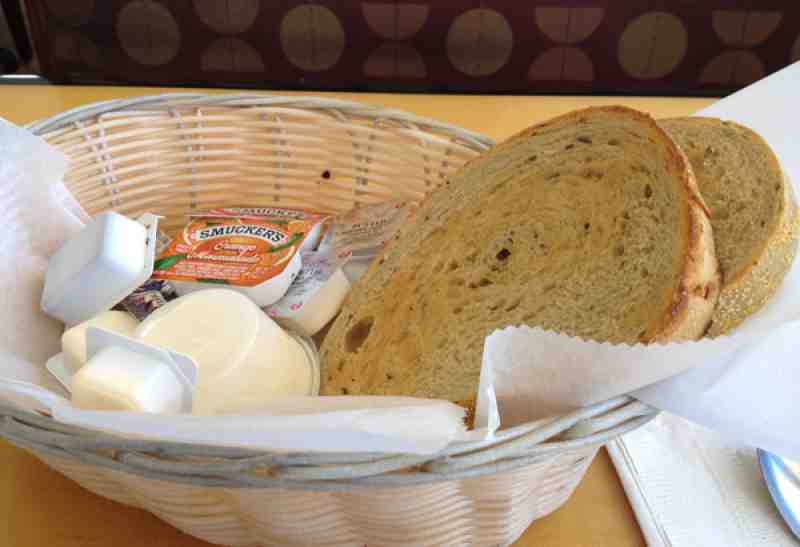 Flakowitz Bread
The bizarreness began right after the food was dropped off. My server brought over the bill and said she was getting off so could I settle up. So why am I tipping you for a full meal when you're done serving me when I've just started eating? Is the $1 really that important? She filled my coffee and promised that someone else would be taking over. I gave her 15% instead of the usual 20%, and then continued to eat.
The "home fries" were lousy, and to make matters worse, some of the potatoes used were bad or left out too long; notice the gray areas.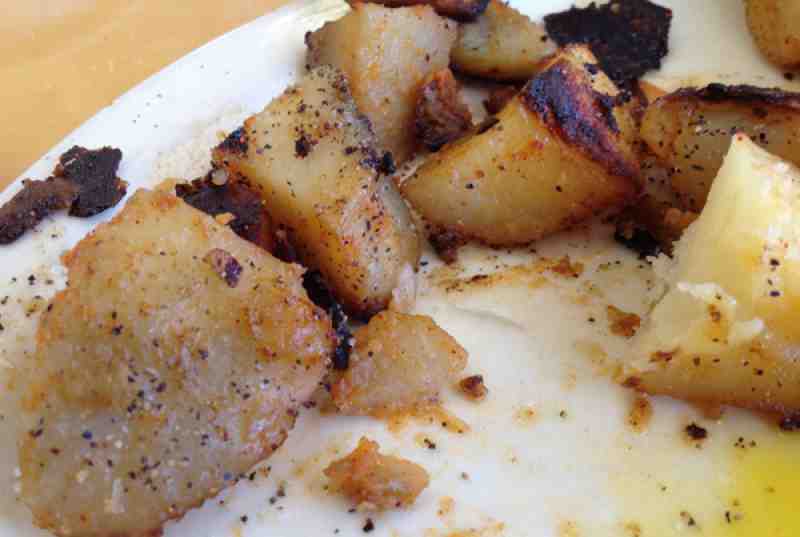 So by now it's 2:55, and bizarre-O world started again. First of all, no other server took over my table, so no coffee refills for me after I paid my tab. At this point, there's only 2 tables occupied, mine and the booth directly in front of me. So a woman who I assume is the owner stands between the tables and demands that we pay up our tabs so that they can tab out; I guess the crew leaves at 3pm. Again, is the $3 or $4 they're going to get from the 2 tables really worth ruining our dining experience completely? After her announcement she continued to look at me; "I cashed out when my server left the building". I said. "Oh, OK". Still no one came over to refill my coffee. At least they didn't ask to see my receipt.
I used the men's room before starting the trek back to Fort Lauderdale; no stall, lock on the door didn't work.
Bad people and bad food. A loser from head to toe.