Critic's Review
Jersey Mikes is a chain sub shop that sits somewhere in the spectrum of quality between Subway and LaSpada. This location has a sterile feel to it, with white dominating the color scheme.
They don't call an Italian sub an italian sub here; they call it a super sub. They have 3 sizes; I ordered the middle size which is 8". The sandwich was $5.50 plus tax.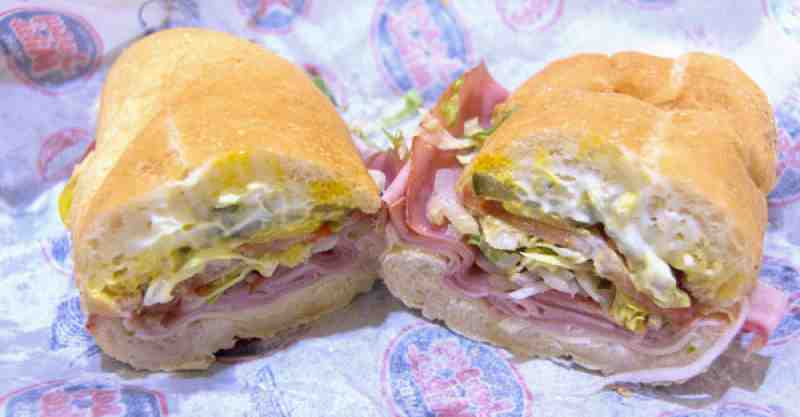 Jersey Mikes Italian Sub (#5)
She made it right in front of me, and it was a pretty sloppy job. There's no concern about presentation here.
It was a pretty good sandwich, although not the best bread, and not very big. They sliced everything very thin, so there wasn't as much meat and cheese as you get from other places. With 620 subs not too far, it doesn't make a whole lot of sense to come here, unless you're not that hungry.