Critic's Review
OPH is one of the best restaurant chains for breakfast, but they do vary in function and quality. Also in hours. The Delray store is opened until 8pm every day; this one shuts down at 2pm on weekdays and 4pm on weekends. So it's not your 3am diner stop; for me it's just an occasional breakfast.
I usually go to these places off-hours, but this time I hit it on Saturday late morning. There was a half hour wait at First Watch, which was my initial plan. There was no wait here at 11:30.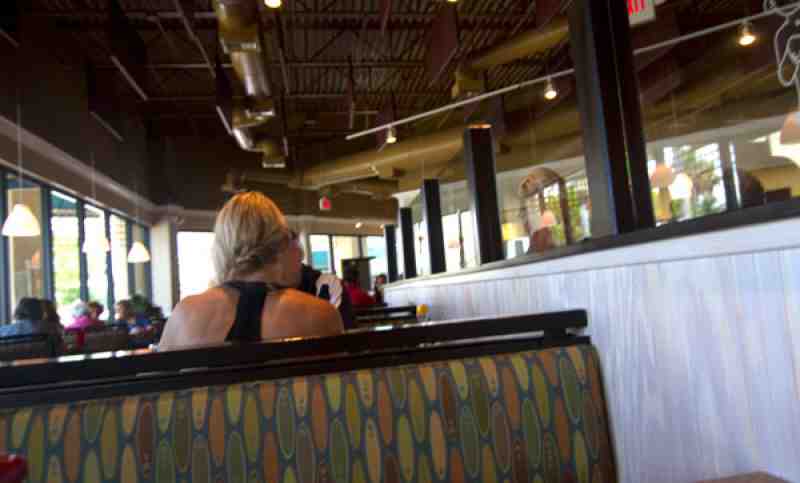 The servers here were, in a word: overmatched. My server just couldn't seem to keep up; I don't understand why places just don't give you a bigger cup so you don't have to sit with an empty cup all of the time. The corned beef hash is great here and I was thinking of the "irish omelet", which has the corned been hash and swiss cheese, but I decided to try the steak and eggs. I ordered it medium rare with 2 eggs over-easy, and my server promptly responded "medium and over medium"? No, that's not what I said.
The food came out pretty fast; luckily they have runners bringing out the food so I didn't have to rely on my server. I'm not sure if the kitchen is just rushed or if they are just incompetent, but the steak was put right in the plate from the grill without letting the juices run, so the plate was swimming in steak jus.
It wasn't a great piece of meat, a skinny slice of sirloin. My server didn't ask if I wanted pancakes or toast; I would have preferred toast but I got pancakes. You just can't get good help these days.
The potato "medley" are sort of like home fried made with both russet and sweet potatoes and it was pretty interesting. They have a lot of good things on the menu here. This isn't their best store however.
Photo Gallery