Critic's Review
This "Authentic" Jamaican Restaurant is smaller on the inside than it looks; it's very colorful but not too roomy. Most of the Jamaican Jerk places are pretty dingy around these parts; this one is one of the nicer ones.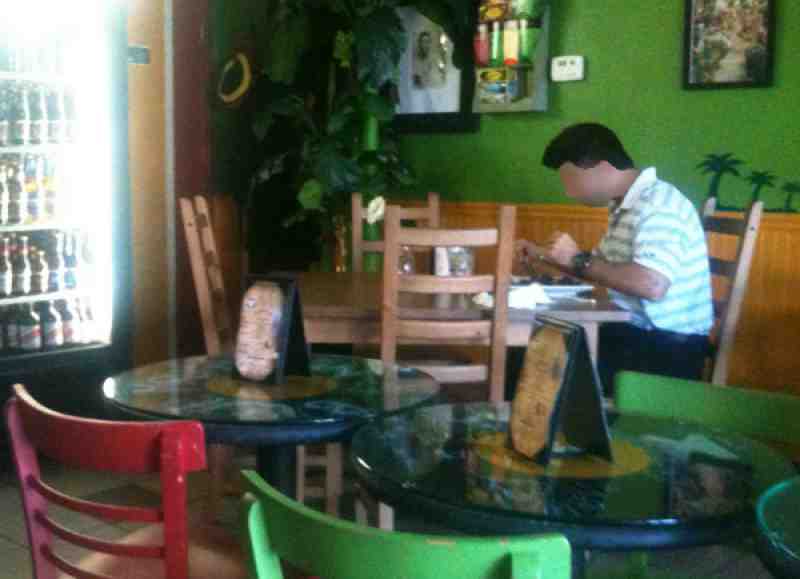 They have a jerk chicken sandwich that I've heard is pretty good, but I'm not eating bread this week so I thought I'd just go for the jerk chicken. It comes with rice and cabbage (of course I'm not eating rice either). Ordering is a bit disorganized but I finally got it done; the food was ready in just a few minutes. There's nothing freshly made in this dish.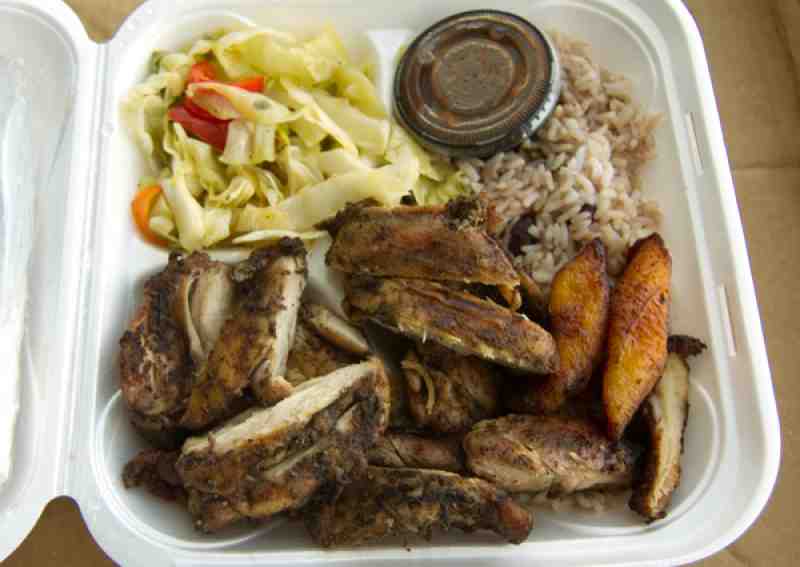 It's a pretty good portion for $10.97; of course it would be a pretty good portion for $8.99 also. Surprisingly, the cabbage was pretty good. Usually in the Jamaican places the cabbage just seems for show, but this had some taste and was cooked just about right. The chicken was good also; it's not a very spicy version of Jerk but it adds enough flavor to the chicken to make it interesting, and the chicken wasn't too dry or overcooked. I added a pile of black beans to fit my diet better at home; the pigeon peas they give you are pretty sparse. I ate about half of it for lunch and I'll have another half as a snack or another lunch.
They have Jamaican beers and occasionally have live music. Their website is useless if you're on a MAC as the menus are in a microsoft format that can't be read without an exotic plugin. The menu we have here is from a couple of months ago and should be fairly current.