Critic's Review
Mississippi Sweets BBQ is one of those old South Florida places that seem 30 years older on the inside than the strip mall looks on the outside. From the outside, it looks like a sleek, modern structure. Inside, it's old. the kitchen is the middle of the smallish space with rows of tables on either side. It's a step above Jenkins; and 2 steps below Park Ave BBQ. The first-ever model of ceiling fans spin throughout the venue.
In a Saturday evening there was a wait for a table, but takeout was fulfilled very quickly. I ordered a 1/2 rack of babyback ribs with cole slaw and "mississippi sweets", which are thin sliced sweet potato chips. I also ordered the Tupelo Chicken on a roll.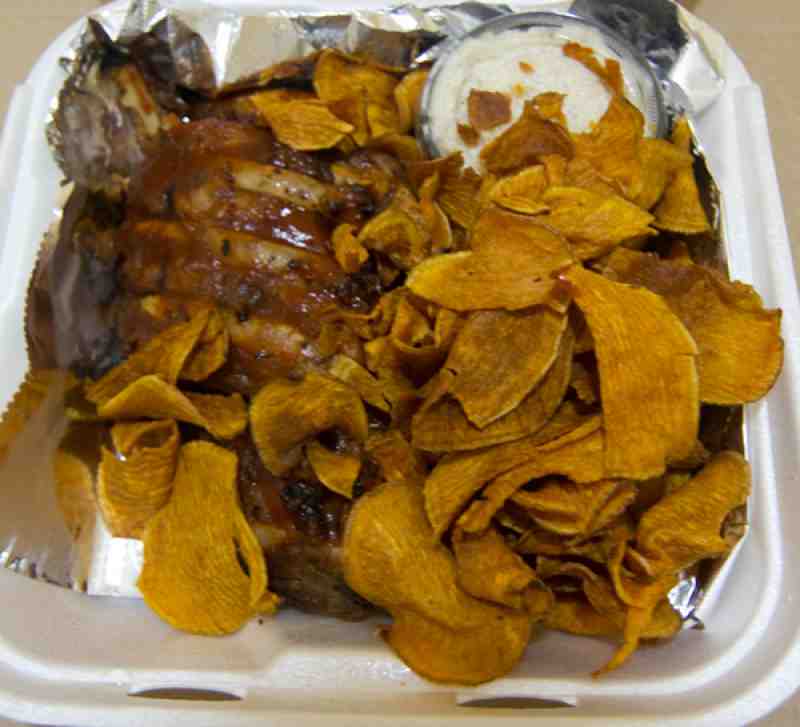 Mississippi Sweets 1/2 Rack Babyback
The ribs were very good; not too moist but with a nice flavor. And I think they gave me an extra rib or 2 as the portion was more than expected. The chips were good but became flaccid from the trip home. If you're not going to eat them in short order you might avoid them They did crisp up in the oven. I didn't like the cole slaw at all; too sweet, some flavors I didn't care for. I threw it out. The beans were ok but a bit too soupy and not particularly out of the ordinary.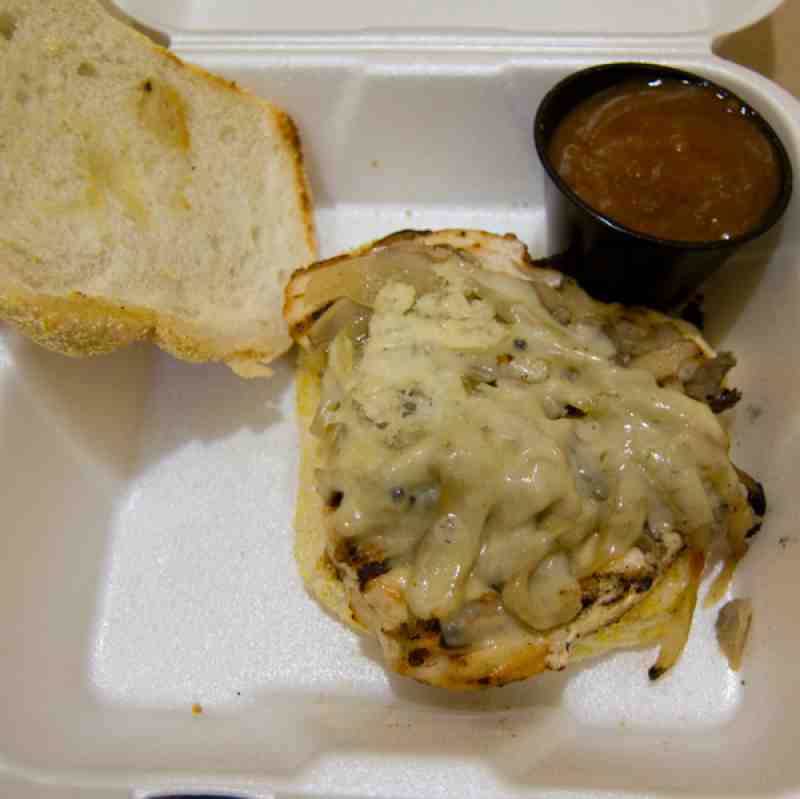 The tupelo sandwich was excellent. A nice, sturdy roll, a charbroiled chicken cutlet with mushrooms, onions and melted cheese. What makes this sandwich is the charbroiled taste of the chicken. Excellent.
So what we have here is very good mains and pedestrian if not sub-par sides. The price is the same as PA BBQ down the road. If I had to choose, I'd get the PA because the beans are better; but the chicken sandwich here was great.
Best Yelp Filtered Review
What's This
From
: erika A
the place was packed, I like their customer service , very friendly , nice atmosphere !. I ordered a full slab of their BBQ ribs ,the taste was really good ! lover their sauce ! .. now I was not happy with the side of their side orders ! too small for my taste , I think they need to work on that !..
the sweet potatoes chips was good , but I felt like I needed it to eat it all so I can feel full . would I come back again yes I will give it another try but this time I will try something else , their ribs were too skinny not enough meat and their side orders too small . ..