Critic's Review
The Buddha Sky Bar is a restaurant and lounge that sits atop of what used to be the Atlantic Ocean Club; a short lived restaurant that closed shortly after opening. The entrance to the place is actually on the side of the building.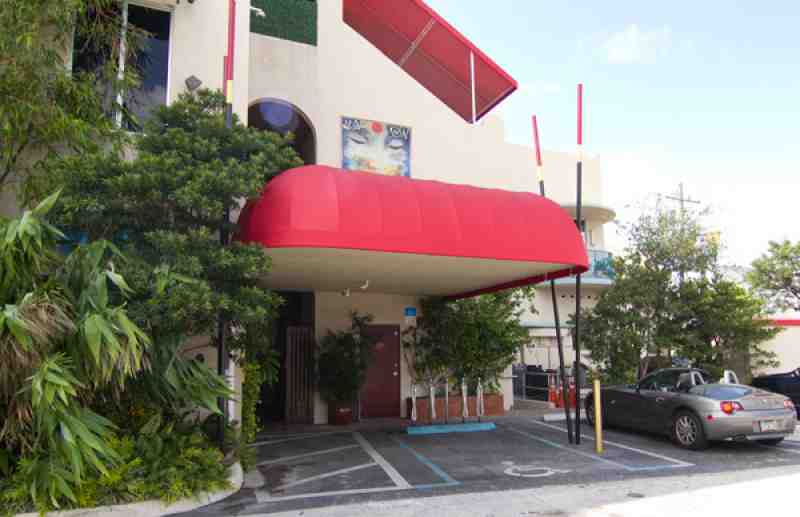 Buddha is an asian themed concept that isn't structured as a restaurant. The original plan was to come here for happy hour; everything is half price from 5:30pm - 7pm. At half price the prices are ok. At a place where the hot and sour soup is $11 and 4 dumplings are $12, you need some sort of a deal.
There are lounge chairs with tables and big leather booths. But the most noticeable thing are the servers wearing pajama tops (you can see one on the left side of this picture.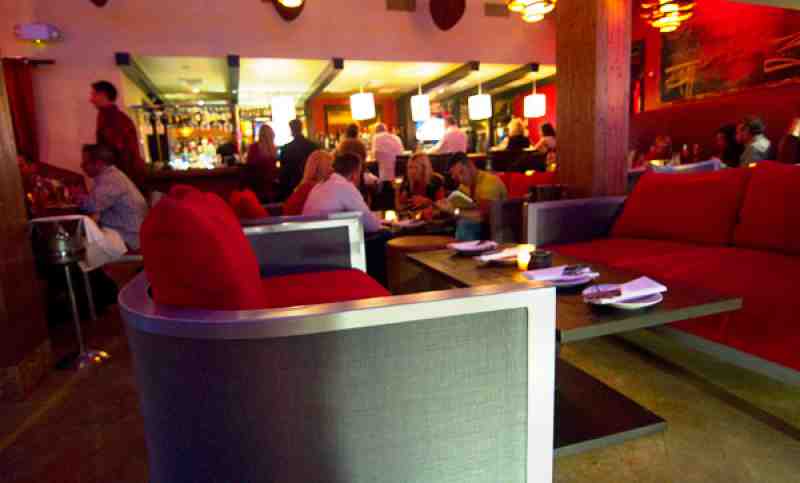 The place gave me a bad feeling on a number of levels. You enter in the rear of the building, where there's an elevator and a girl/hostess. Telling her we're just going to get a drink to check the place out, she seems to try to convince us to go elsewhere. "I only have standing room at the bar", she says. Fine, we just want to check out the view.
It's a pretty sticky evening, and there's no AC in the lower lobby. We get into the elevator; still no A/C. So by the time we get upstairs I have moisture forming on my brow. There's one seat available at the bar, and a bunch of empty stools at a counter which runs along the window. We're immediately greeted by a girl with a clipboard, who asks us if we have a reservation. "No, we're just going to have a drink". She brusquely informs us that she has no seats available. We didn't ask for a seat.
I try to order a Sapporo Light, which is the only beer on the list that I recognize. "We're all out of Sapporo". Obviously everyone else has the same idea. I order some Chinese beer. We wander over to the big window to check out the view. It's just starting to get dark.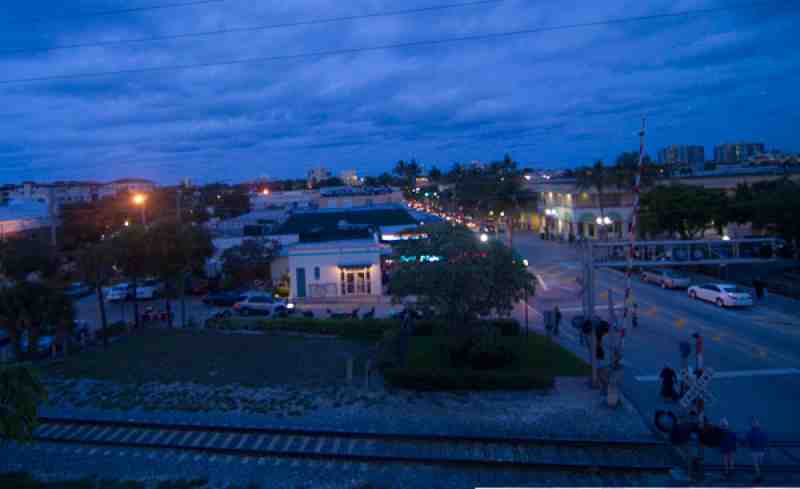 Someone comes over and tells us that all of the seats are taken. Did we try to sit down? We look around to catch the scene. This is a lounge, but you can't just have drinks and sit down, except for the 8 seats at the bar.
As we're leaving, there were 4 available seats at the bar. We decide to take the stairs, so we don't have to wait for the elevator. You can catch the view from here also, without someone accusing you of trying to sit down.
As we're walking by the entrance, we hear the girl tell a couple "I only have standing room at the bar". Yeah, good idea. Turn people away from a half-empty restaurant at 8:30 on a Saturday night.
A "lounge' with a nice view where you have to buy overpriced food to enjoy it can only last so long. Because after you've been there once, there's little reason to go again.