Critic's Review
I'd never been to a Steak and Shake before, and I came across their menu last week and a couple of things caught my eye. Today is my cheat day, and I wasn't going to go here without having a shake. So today I took a drive up to Delray. This place is located in the Target shopping center just east of the Route 95 exit on Linton Blvd.
On the inside, the place is like something out of Happy Days, which is probably the point. The tables are too small, and there's a lot of stuff on them, so you really want a booth. Luckily it was pretty empty so no problem.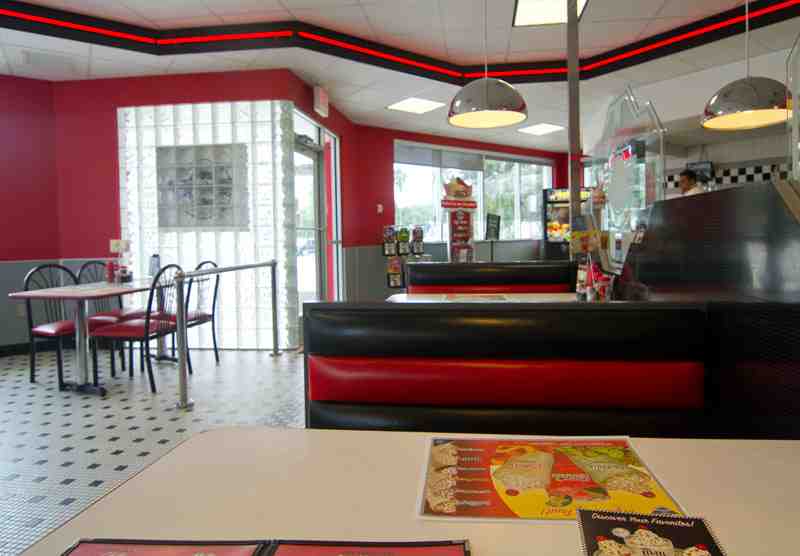 The first thing you need to know about Steak and Shake is that there are no Steaks here. They call their hamburgers "Steakburgers", but their really just hamburgers. They don't even try to trick you buy calling any of the Salisbury's Steaks or some other Euphemism; they're just hamburgers.
Service here is awful. This is a sit-down restaurant with service; of course you can take out and they also have a drive-through, but if you want to sit inside there is table service. It took the guy a while to come over; it doesn't take long to decide on which burger you want.
I prefer cheddar cheese so I ordered the "Cheesy Cheddar Steakburger", a trademarked item, which the menu claims is a "cheeselover's delight". They use terms like "smothered with loads of melted cheese"; you get the gist. I also ordered a Hershey's Dark Chocolate shake and a glass of water. The burger arrived by itself, before the shake or the water.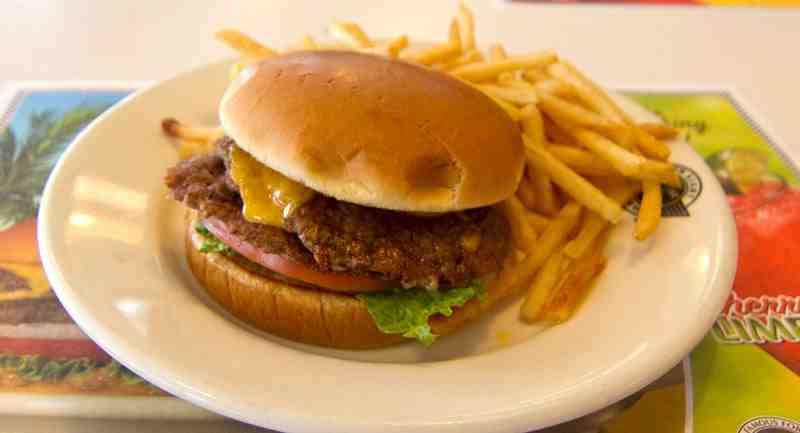 I was pretty disappointed all around. The plate was small; of course this is only $4.99, but the double patty was very thin, and there was no more cheese on this than any other cheeseburger I've ordered. In fact, I couldn't imagine how they could give me less. The table only had ketchup, no mustard, so I salted up the burger and gave it a squirt of ketchup. It was perhaps a half star above a typical fast food burger. The fries were just ok; certainly not McDonald's quality. It's the only day of the week I can eat fries so I was eating them. I was 3/4 done with the burger when the shake was delivered. Why did it take so long? Why didn't they deliver them together? I wanted the shake with the burger; not for dessert.
The shake comes in a big glass so I asked him to put it in a take-out cup as I'd be leaving shortly. I never did get any water.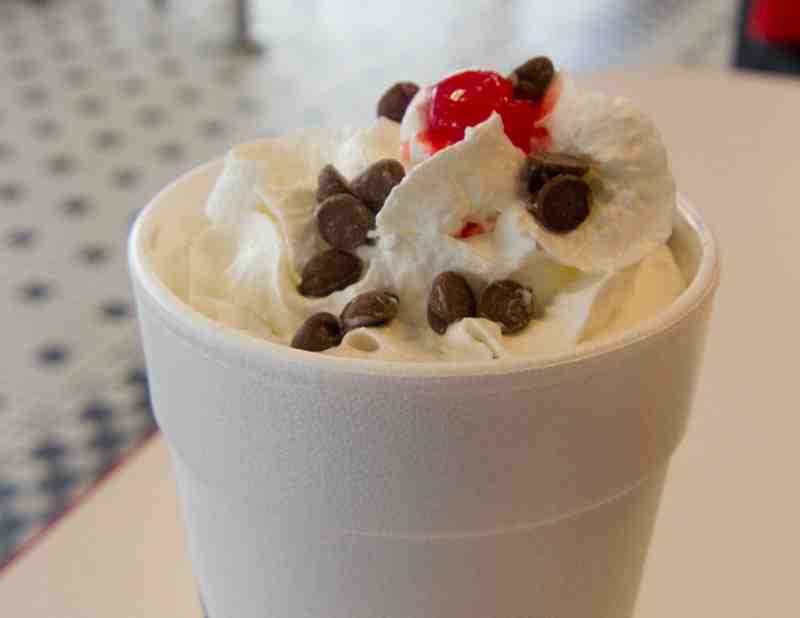 The shake was great; although I can't say that I noticed the "Dark" chocolate compared to any other chocolate shake. But this is a real shake; decadent and good.
As is usually the case, when you have high expectations; you usually end up disappointed. The burgers here are pedestrian; I suppose they're better at 2am after a night of drinking. But I'd say stop in for a shake and forget the burgers.