Critic's Review
The Mellow Mushroom is a popular chain restaurant that specializes in Pizza. They have a Bar on one side, a dining room on the other side and a busy take out station in the middle. It's a combination pizzera / bar and it's very popular with the lower-end element on the Delray strip.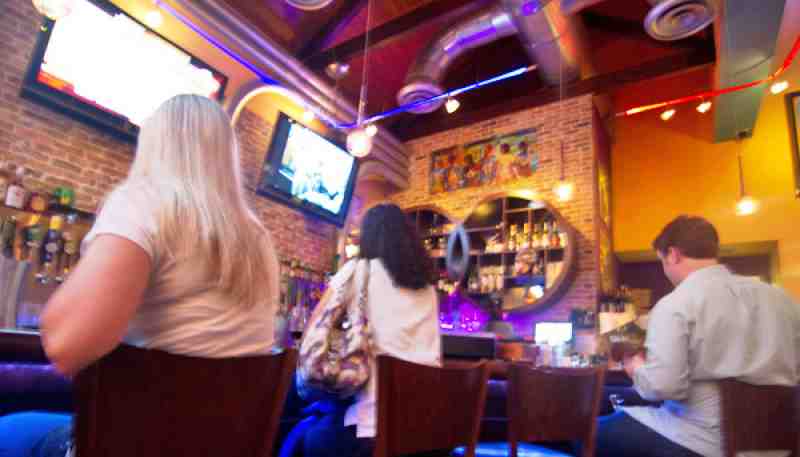 Mellow Mushroom Delray Bar Area
For me the place is a bit too crowded to be comfortable. There's a narrow entrance, and there's always people hanging out in front of the door. You know, the kind of people who think that the world exists just for them; the kind who don't move even when you ask them nicely.
A lot of people like this place; they have some interesting menu items. Pretzels are a big thing. They have pretty good dough here; pizza and pretzels are their specialties.
I decided to take a pizza home (I was in the store), and ordered one at the register. 30 minutes she told me. I was thinking would I really have to wait 30 minutes for a 10" pizza if I ordered at the bar or at a table? That seems a bit too long to me.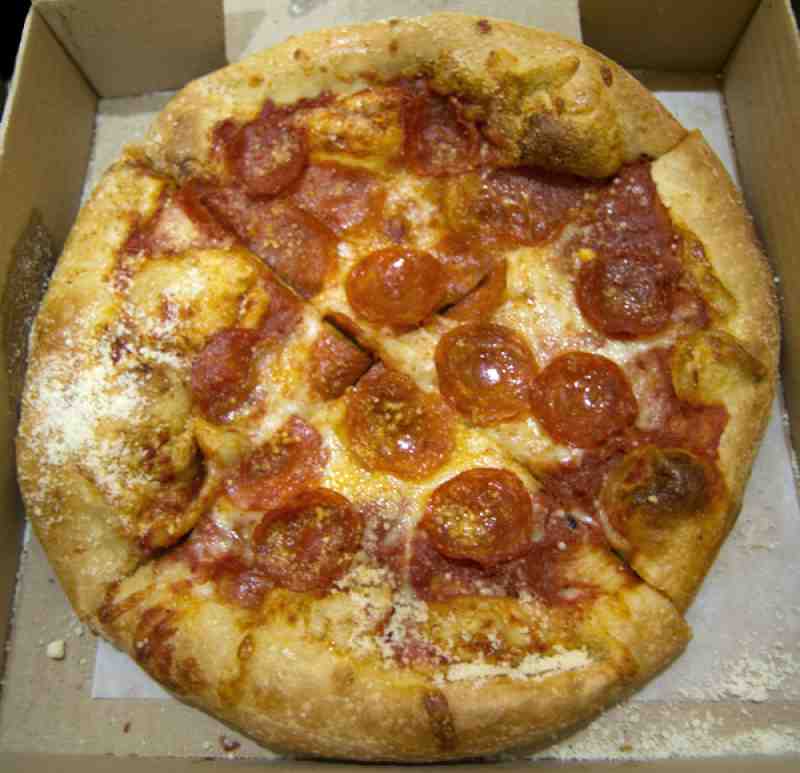 Mellow Mushroom Small Pepperoni Pizza
$10.40 for a small pizza. While the pizza is pretty good, it's not really good enough to justify the price, particularly if you're ordering at the bar or in the restaurant and you have to tip on top of it. A large (16") specialty pizza is $23.79 here, which is more expensive than anyplace else I can think of. If you're eating in house you're looking at $30; for a pizza. A specialty pie at a real restaurant like Table 42 is only $17.
I suppose if you're hanging out and drinking 1/2 price beers a pizza makes a nice snack, but for take out I prefer something with less crust and more sauce and cheese at a lower price.