Critic's Review
I'd never been to a Shinju buffet before; they have a number of locations. I wasn't all that impressed with Kyojin, so I was in no hurry to try it. But I have to say that Shinju is a lot better than expected. From a physical standpoint, the place is pretty nice, with big clean booths and a dining room that feels more like a restaurant than other buffets.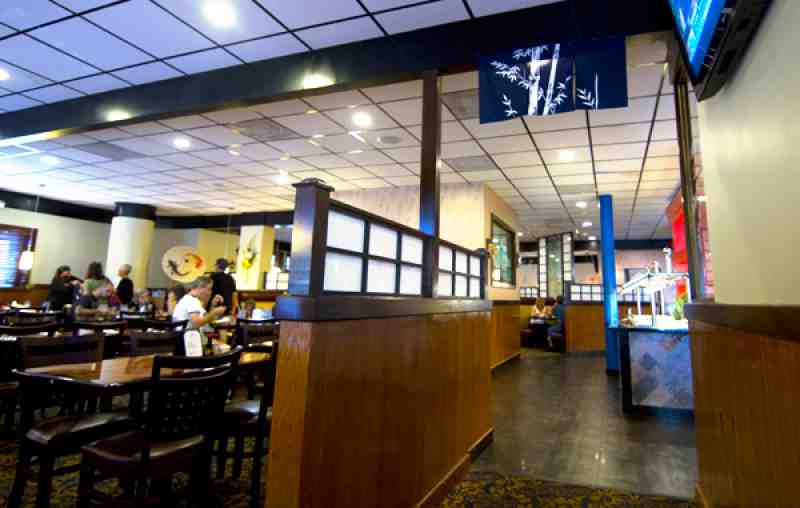 The service here is very friendly; the first thing my server said was that she really liked my big camera; which is a good way to get on my good side.
Note that the driveway for this place is quite a ways back; turn in at the starbuck. By the time you can see the place it's too late; if you go around the corner looking for a second entrance you'll find yourself on the turnpike with the next chance to get off being Atlantic in Delray.
The buffet area is broken into 4 separate areas; a salad bar on the left, a hot dish steam table all along the back and a big circular buffer in the center with sushi, sushi rolls and salads. On my first pass I focused on the hot food. They have a very good selection.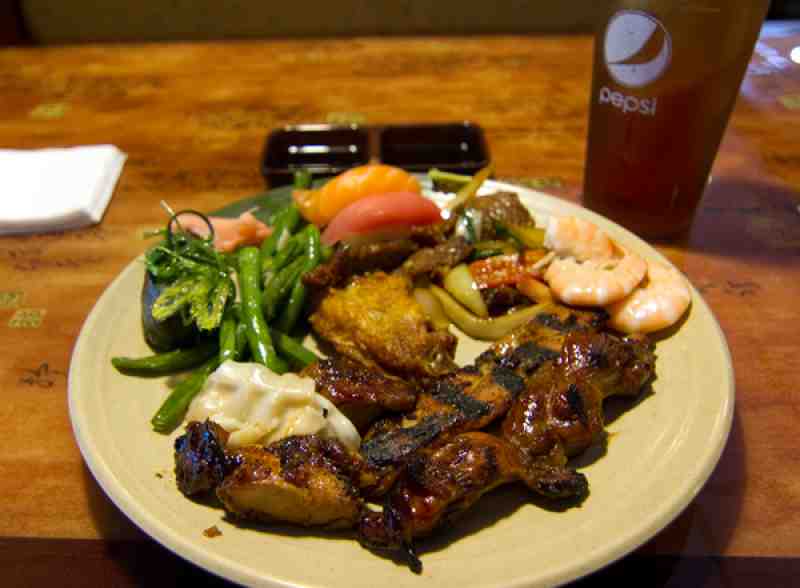 I got grilled hibachi chicken, skewered grilled chicken, mongolian beef, garlic green beens, a dumpling, a chicken wing, a seaweed roll and a couple of pieces of sushi and peel and eat shrimp. A lot of protein indeed. Most of it was pretty good, although the shrimp didn't really fit in. The chicken wing was particularly good. No sauce needed.
Time for a second pass.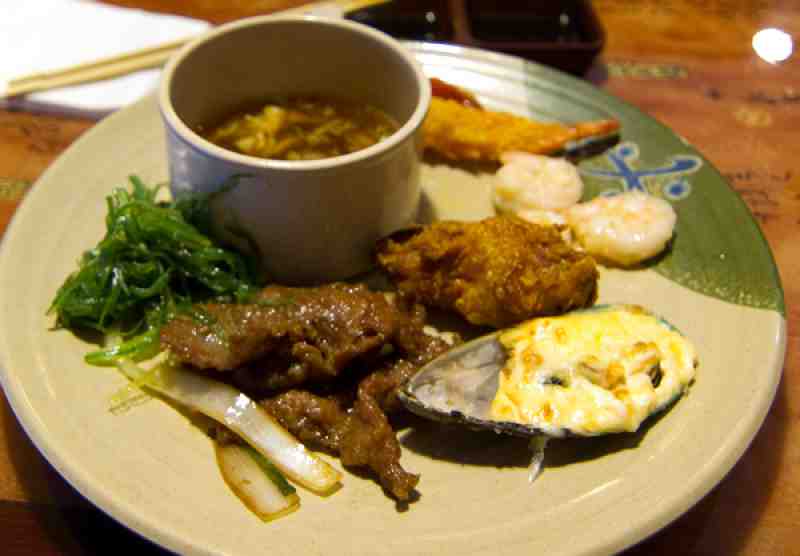 One thing about these places is that the older folks hog all of the sushi as soon as they put it out; I guess they're more interested in getting more for their money than exploring all of the dishes. Find with me; sushi is good protein but I'd just as soon eat chicken or shrimp. This time I got a crispy shrimp, shrimp in butter sauce, a mussel, some beef strips, seaweed salad and another chicken wing. The mussel was a bit odd, while the crispy shrimp was really good. But the best part of this pass was the hot and sour soup.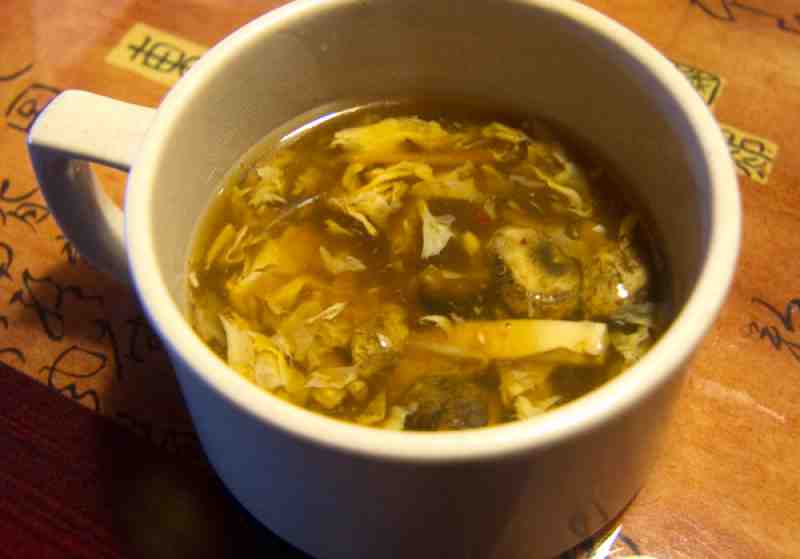 The soup was excellent, some of the best I've had in a while. After the slop I got at Mama Fu's, this reminded me of the good stuff. It's never as spicy as I'd like, but it was a well made soup. They also have Miso and Egg Drop, as well as wonton soup where they have the broth and the wontons separate and you can sort of build your own.
By the 3rd pass I was pretty full, and I was just trying to load up on protein calories.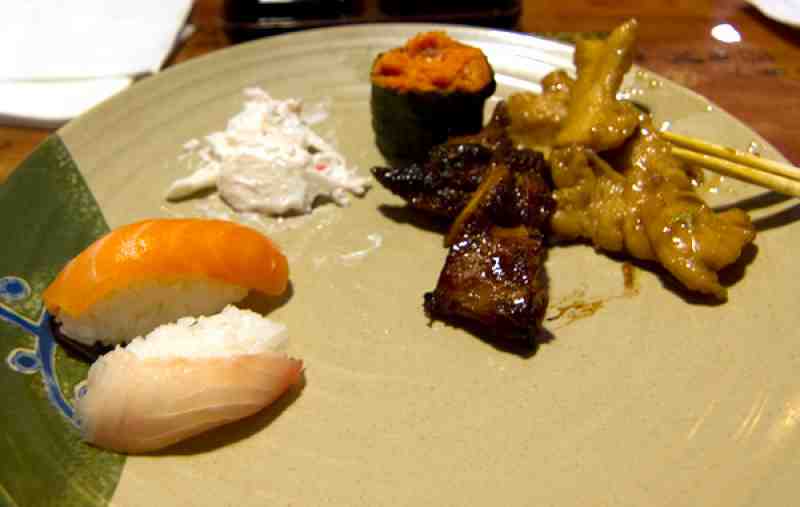 A couple more pieces of sushi (really sashimi, as I didn't eat the rice), some more hibachi chicken and some chicken from a chicken and broccoli dish. Also a spicy tuna roll (ok) and some crabmeat salad that I didn't like at all.
All in all, a low-carber wonderland, as long as you stay away from the rice and the noodles. The service here was great; my plates where cleared quickly and my iced tea was filled before I was done with the first.
They've raised the price to $11.95 for lunch, but it's certainly worth it. Just come hungry and you'll easily get your money's worth. The quality of the food and the experience is much better than Kyojin, where you feel like you're eating in a cafeteria; and where they have very limited hot foods.