Critic's Review
I heard that Steak n Shake was opening a location in Fort Lauderdale; unfortunately it's in the Airport and I don't usually go to the Airport to eat. There is another location in Delray Beach, and this one up in Davie; on the corner of Stirling and University.
The first thing to know is that there is no Steak at Steak n Shake; they call their hamburgers "steakburgers", but they're really no different than fast food hamburgers at any of the usual suspect burger joints. This place is supposedly a 50's theme; at least the decor fits the bill.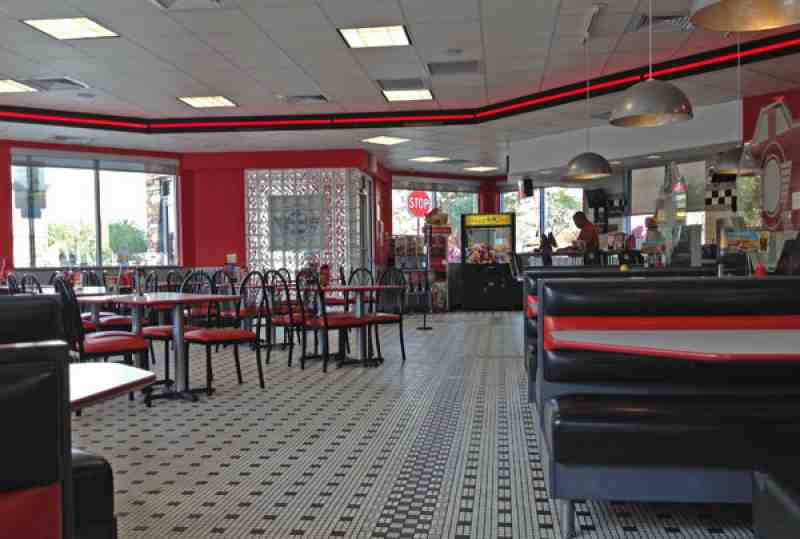 Steak n Shake Interior, Davie FL
But the place just has the feel of a poorly decorated fast food joint. With bad music from Nate James and Five For Fighting joining a screaming baby; the atmosphere just doesn't measure jump-->up.
From 2pm-4pm its Happy Hour, with all shakes 1/2 price. I got seated at 3:48 and waited 8 minutes for a server to come over to take my order. I ordered a patty melt and a dark chocolate shake; feeling like I got my shake order in time. 5 minutes later my server came over and asked what I ordered again; she'd forgotten and hadn't put it in yet. Great, now I had to make a stink to get $1.50 off?
As per usual in this place, the burger came out before the shake. It seems backwards, but the shake always comes out last. She delivered my bill (you pay as you leave, diner style) without the shake discount. She said they'd take it off when I left, even though the bill was stamped at 4:03.
The burgers and plates are kind of small here; while the bread is toasted, this isn't really a patty melt.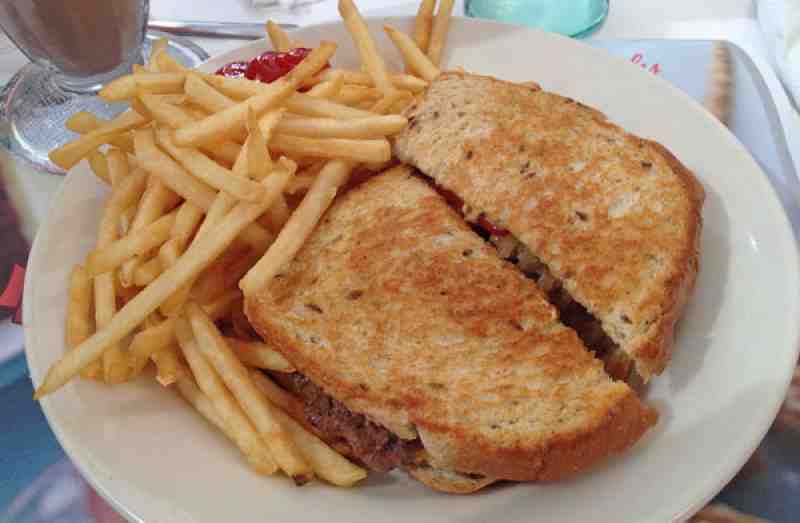 Steak n Shake Patty Melt
It's a cheeseburger and onions on toasted rye. Not bad, but the burgers in this place aren't that good. It's fast food all the way. The shakes are pretty good, though, particularly for just $1.50.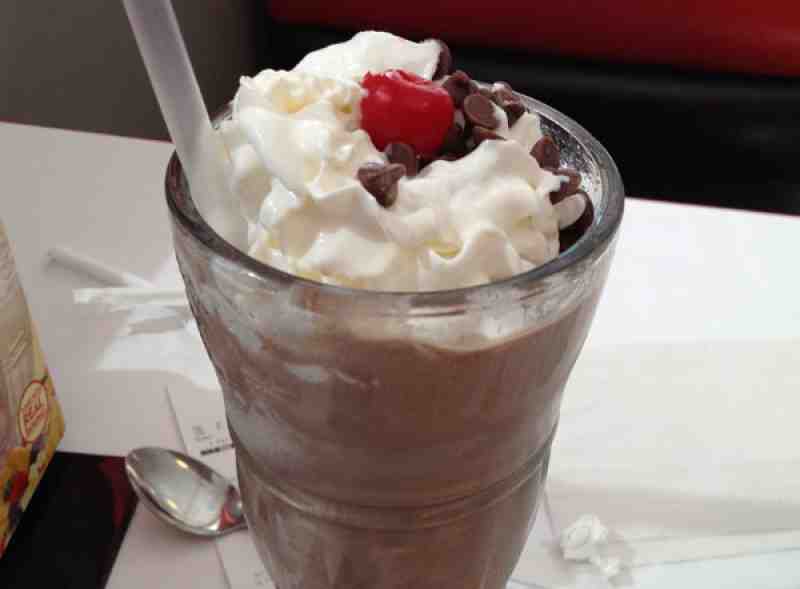 Steak n Shake Dark Chocolate Shake
Whipped cream and chocolate chips. Pretty good stuff. Without the shake, this place is nothing. But it is half the name.
As I was leaving, there was no-one manning the registers so I had to wait. I fully expected to have to explain that I ordered the shake before 4, but as it turns out my server cashed me out. . $7.90 for a burger and a shake. I guess you can't complain about that.
Photo Gallery