Critic's Review
People rant and rave about the Brunswick Stew and Mac and Cheese here, but on Memorial Day I was here for some ribs. The place was bustling at 3:30 on a holiday; I guess as many people BBQ out rather than in their backyards these days.
Shorty's has a takeout window on the porch so there's no reason to go into the dark, disorganized dining room if you're doing take-out. The have big ads running for their 1/2 rack babyback lunch special for $9.95, but they don't honor their lunch specials on holidays. They lost a service star for that.
I also don't like that their "dinner plates" include cole slaw and fries. I prefer what most BBQ places do, which is let you pick 2 sides.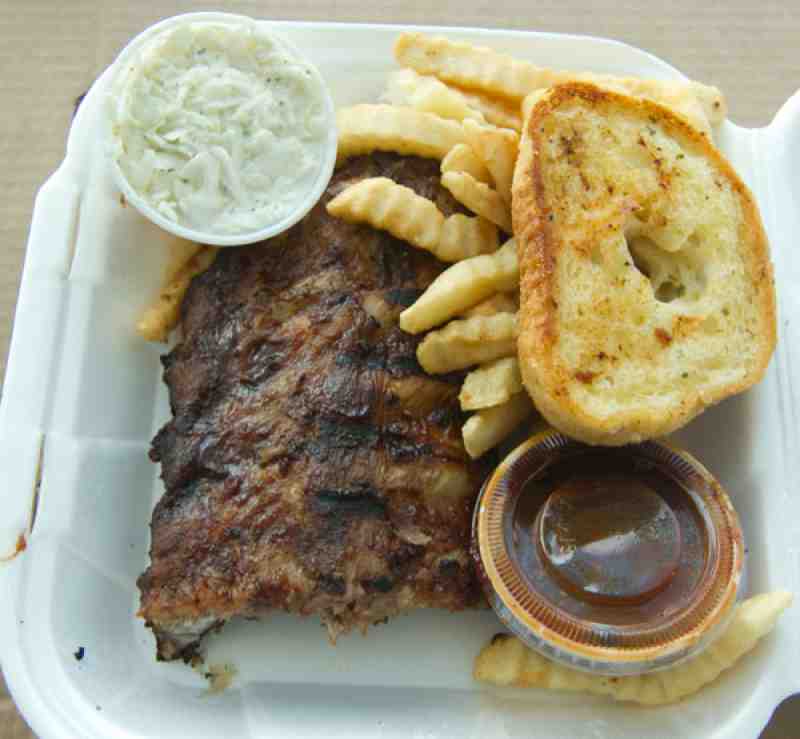 Shorty's BBQ 1/2 Rack BabyBack Dinner
The ribs here are top notch; they put a little bit of BBQ sauce on them so they have some taste but they're not wet and saturated, so you get a lot of the smokey meat taste. I put a bit more sauce on, which is sweet but very good. The cole slaw is a little too sweet but it's edible, and the garlic bread was very garlicky and some of the best I've had. The fries were pedestrian; boring, unseasoned and a waste of calories. I would have preferred to get beans.
All in all, a pretty good BBQ with some bad policies.