Critic's Review
The second BurgerFI location has opened on the corner of Atlantic and A1A in Delray Beach.
This location is a bit more metallic than the original. It's very gray inside, with dim lighting, mostly gray metal tables and 2 big slab tables.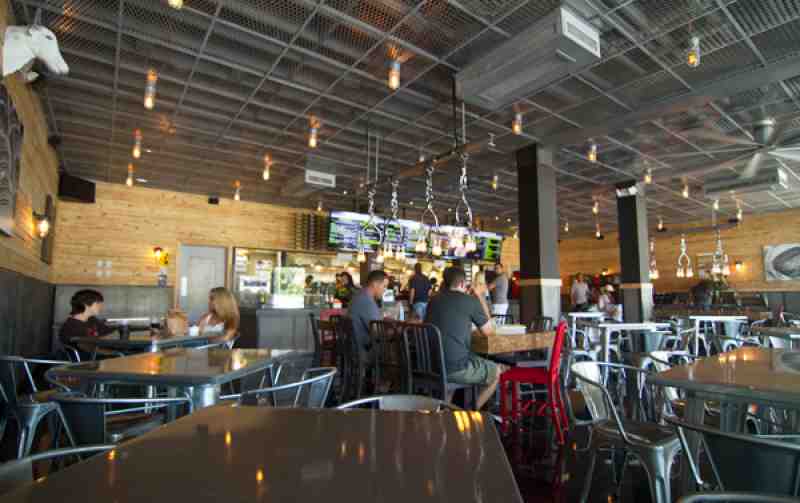 Even though I've been to the location in Lauderdale-By-The-Sea several times, I decided to get the classic double cheeseburger. My first burger here was without cheese as I wanted to taste the beef. I usually get a cheeseburger, so I wanted to see if it made a difference. The gimmick here is that they use all of the feel-good buzz words like "all natural"; natural angus beef is supposedly hormone and antibiotic free. It frees them from having to tell you the grade, which is arguably more important. Also, Black Angus are supposedly better than Red Angus, and there's no distinction here. But the only thing that really matters is how the burger tastes. The claim is that natural beef is the "best tasting" beef. But I've seen no evidence that it's the case.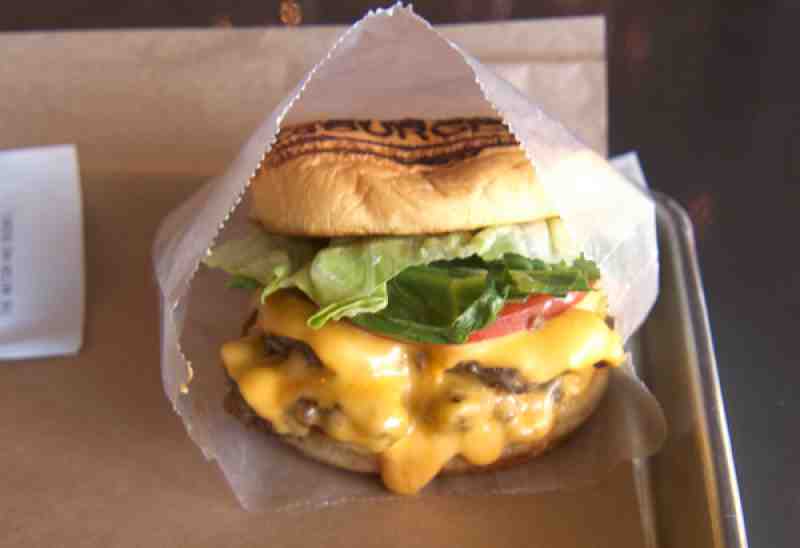 BurgerFI Cheeseburger
Even if you eat in, there is no plate or carrier for the burger; they just put it in a bag. This burger has a lot of cheese, and it was a lot juicier than the one I'd had at the other place, but still no taste. It's like eating boiled meat. Again, the "secret sauce" is such a thin spread that it has no impact on the taste at all. At least they're consistent.
This place will be a lot different than the LBTS location for a number of reasons. First, it's Delray so there are a lot of other good dining options. Second, parking is not free and it's limited. It's often difficult to get a spot in this area, as you have Boston's, Caffe Luna Rosa and the beach vying for the spots. I've never been to Luna Rosa because every time I've planned to go there was no parking nearby.
It's certainly a more attractive space than Surf Sliders, which had cheap resin furniture and pretty expensive burgers.
Photo Gallery