Critic's Review
If you miss frat parties, then you might just like American Social. If you've evolved since your college days, then you probably won't.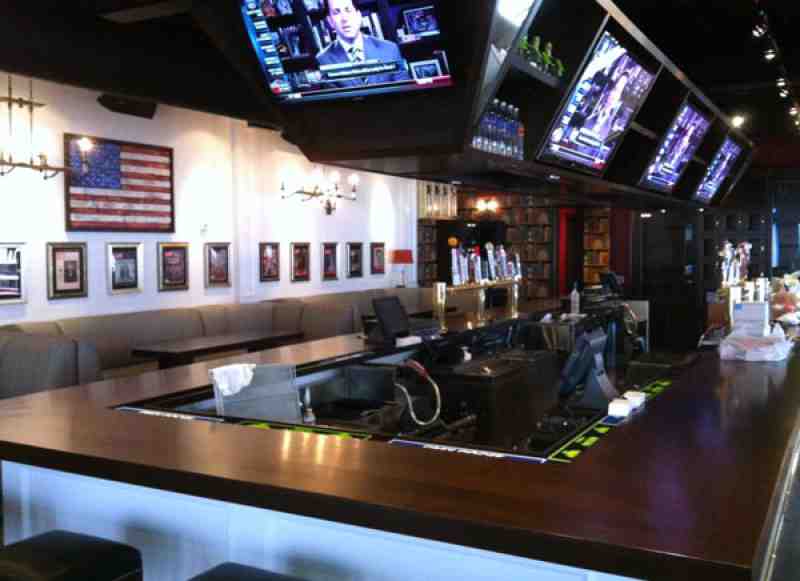 From American Social's Facebook Page
When you see the beautiful restaurant that is being built at the old Rare Location, and the new Royal Pig Pub, you realize what a low budget affair this is. The decor is early modern Home Depot; the walls are mixed textures, with exposed brick, some sort of stamped stucco and bookshelves in the back. The decor is finished with American Flags and framed LIFE magazine covers. There's some sort of American History theme; as if America was born in 1930.They have 3 high top tables on one side, but seating is mostly couches with central tables. The gimmick here is that some of the tables have taps, where you can pour yourself a beer if you happen to be drinking the beer from that tap.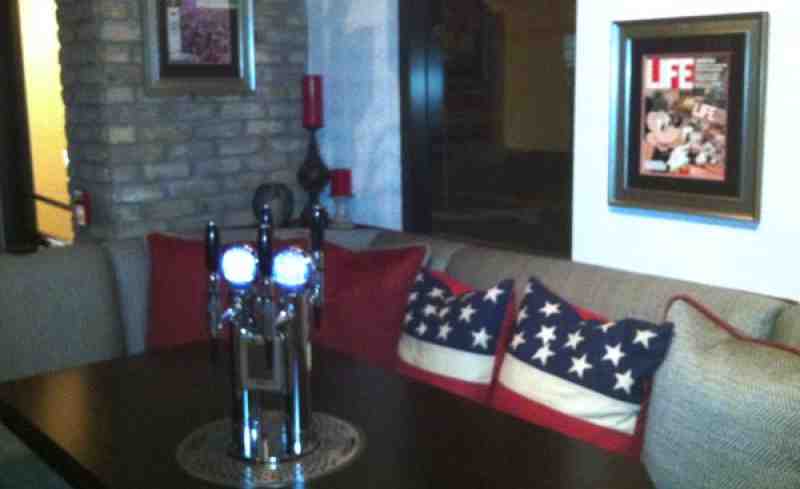 They also have a wall with "self-serve" taps, but it's not clear how or why you'd use them. In 5 visits I've yet to see a single person use the taps on the wall. Another gimmick that serves no useful purpose.
Be aware that the place is tight. It's a small place and although they have some outside tables, it's not part of the mingle scene. There's not a lot of room on either side of the bar. You'll find yourself being pushed and prodded constantly, no matter where you stand.
The crowd is the FAU class of 2010; the America's Backyard / Automatic Slims crowd dressed up. A lot of girls in cheap dresses and fake men's watches and guys with 3 days growth; probably 2 weeks for them: "Look at me, I can grow a beard". The scattered gray hairs that were here when they first opened are gone; this is not a place for adults.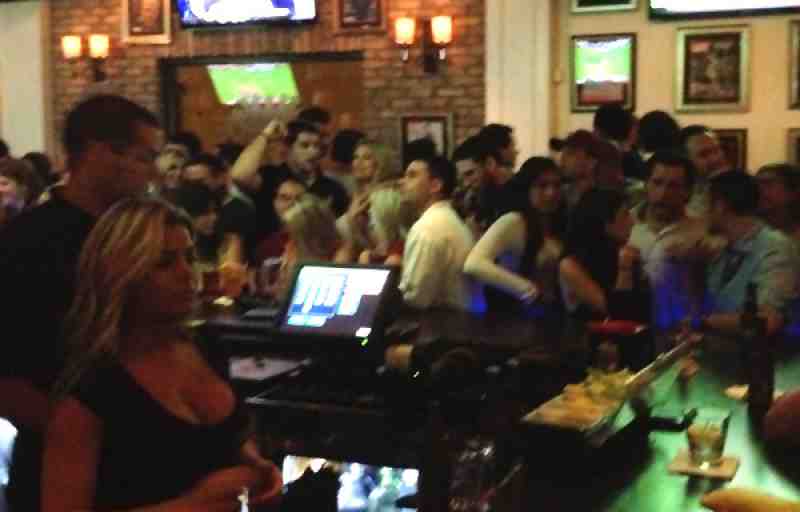 American Social Saturday Bar Scene
Service is better than when they first opened, when pouring a Guinness was a challenge. The last one I got was poured properly, but in 5 visits, they've been out of Guinness 3 times. There's nothing more annoying than a place that touts how many beers they have on tap that's consistently out of the one you want.
On a Saturday night, not 1 TV was on the MLB playoffs. Every set was on one of 2 College Football Games. Sound from the FSU game was on the speakers; regularly interrupted by loud dance music that magically animated groups of brainless girls sitting on the tops of couches; their arms flailing to the beat.
Frankly, the place is a bit scary; but I guess we were all that age once. I don't like Capone's or the Art Bar either, so you'll have to use your own judgement on this one. The food that I saw didn't look serious; so I'm not going to consider this place a restaurant.
Photo Gallery