Critic's Review
Energy kitchen is closed, proving once again that you can't pass off "lean" burgers and sugary fruit smoothies as Health Food.
******
Energy Kitchen opened a few months ago in the space previously occupied by the Chicken Kitchen. EK is a franchise operation out of New York with just 2 locations in Florida currently. The concept here is that everything is under 500 calories; sort of like the same gimmick that drives Seasons 52.
The decor is sleek modern; much different than the drab Chicken Kitchen.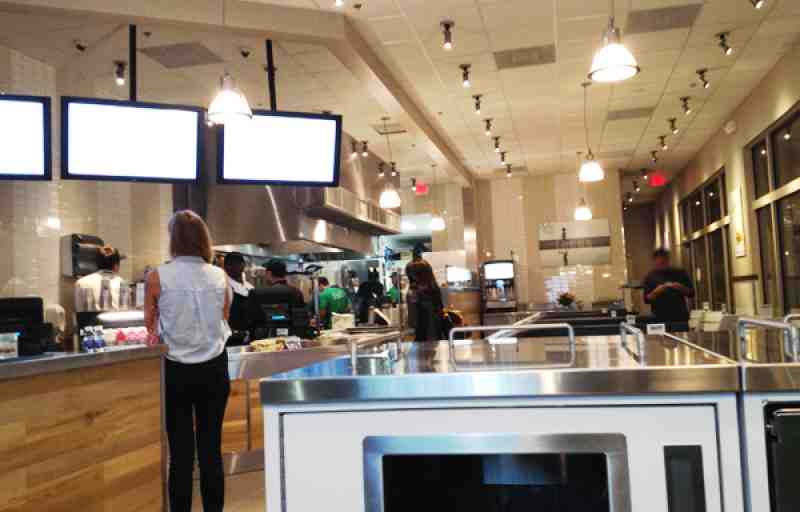 The have their menus on flat screen TVs; on my first visit, I ordered the Bison Cheesesteak Wrap. One unpleasantry was was you have a choice of whole wheat or multi-grain; sort of like a choice between hanging and a firing squad. They give you a beeper while you wait.jump-->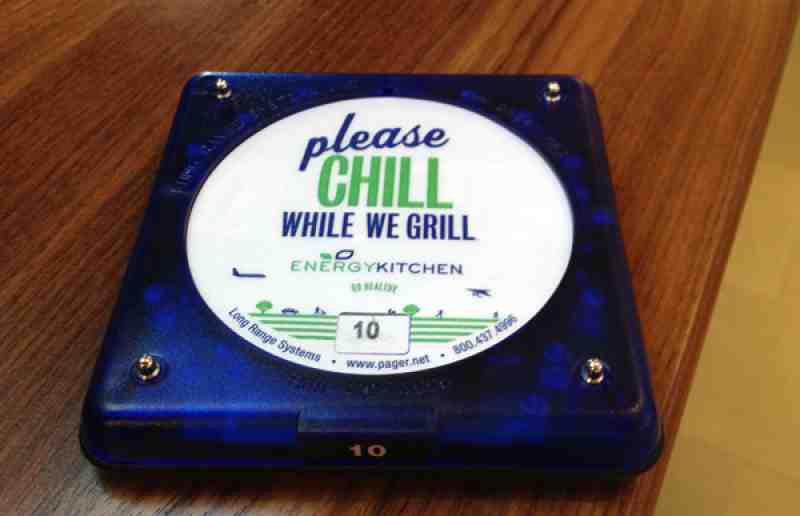 Energy Kitchen Beeper
One issue with their TV menus is that is that they don't explain the sides policy, or at least not very clearly. So when the counterperson asked if I wanted to add sides or a drink, I didn't know what it was going to cost me. So I passed. As it turns out, 2 sides can be added for $2.99. I don't really need creamed spinach or mashed potatoes with a wrap.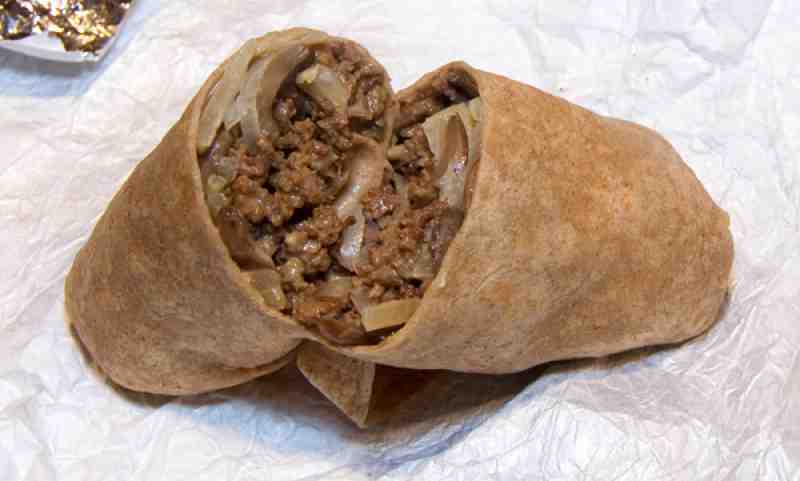 The first thing I noticed when I cut open the wrap was that there was no cheese. If there was cheese, there was so little that it couldn't be found. Maybe it vaporized? I took a couple of bites and I'm sorry, but unseasoned meat with no cheese is just not edible. I had to season it and melt some cheese to get it to an edible state, which of course kicks up the calorie count. With cheese and salt it was a little better. This illustrates a simple fallacy of the "healthy" food gimmick; reducing calories by leaving off the stuff that makes food taste good doesn't make sense to me. I'd rather have 3 bites of a real cheesesteak sandwich than what I got here.
I thought about returning to Energy Kitchen, but the more I looked at the menu, the more ridiculous it became. A place that is trying to pass off "healthy" burgers and fries. Sort of like "baked" potato chips. They use leaner meats like sirloin for their burgers; sirloin burgers always taste bad. So I decided to try a smoothie. I ordered the "vaccinator", which has orange juice, a banana, strawberries, vitamin C and non-fat vanilla yogurt. Apparently you don't get a beeper with a smoothie; maybe there's a $5 minimum. So I just wandered off with my receipt and hoped they remembered me.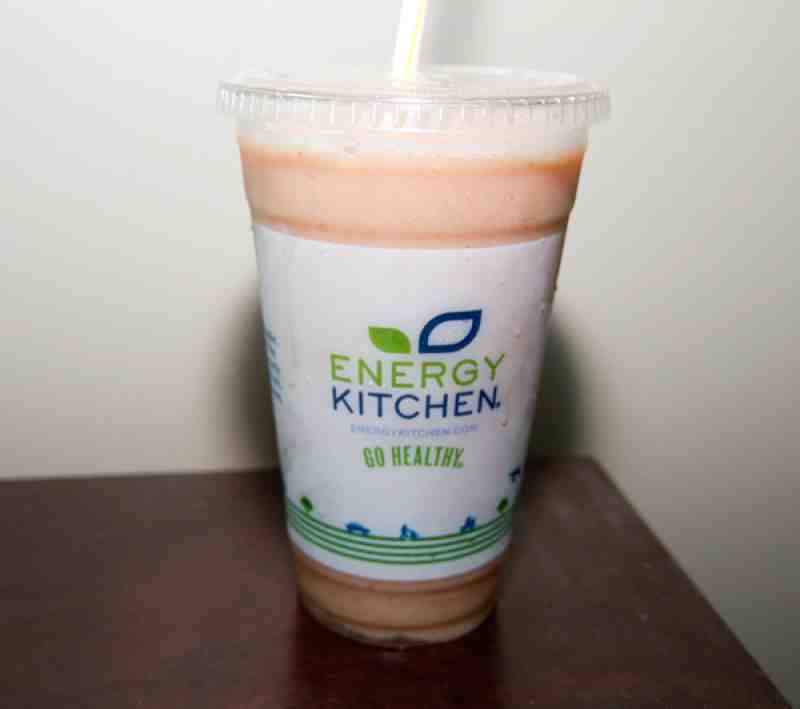 It was bigger than I thought it would be; this is the "original" size at Jamba Juice. With these ingredients, it had no choice but to taste good. But here's the problem; according to their nutrition info, this smoothie has 69 carbs. And these aren't slow carbs; this is sugar. And no matter how you spin it, sugar is not healthy.
The entire concept of the Energy Kitchen is the false premise that if you avoid fat, you're eating "healthy". It's not the truth, so you might as well eat food that tastes good.