Critic's Review
East end eats is a new breakfast and lunch take-out place in the doomed location at the end of Las Olas next to the 7-11.
Their menu is surprisingly extensive; mostly sandwiches, and the have some tables for dining in as well. It's not a bad little place; you could certainly eat here.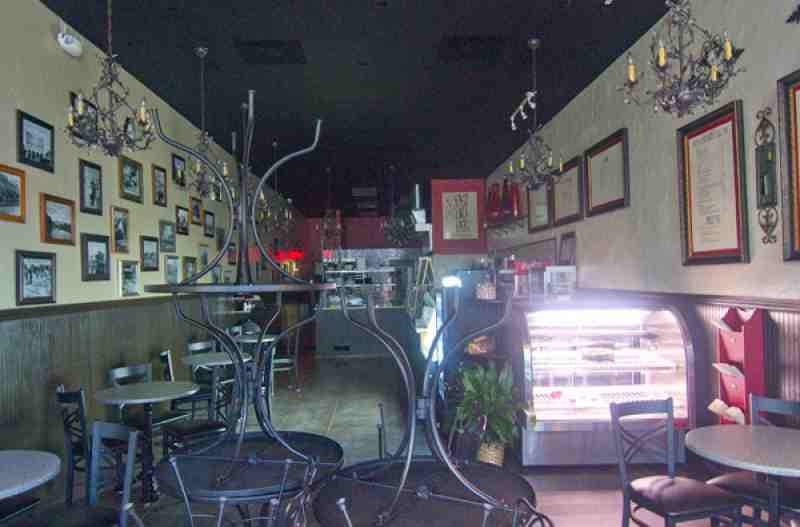 My first impression of the menu was that it was pretty expensive for a little sandwich shop. $18.95 for a lobster roll is more than you'd pay at most restaurants; $8 for a sandwich. But I wanted to try them out.
Service is a bit wonky; the guy working the register seemed wholly unfamiliar with the menu items. It was one of these deals where you tell them exactly what you want "A cup of Lobster Bisque and a jamaican beef patty to go", and then he asks each item including "is this to stay or to go"? I'm not sure why I bothered being concise.
It took an awfully long time. As I was waiting I was thinking that a place that advertised itself as an "on the go" place they ought not take so long to make a $2.95. beef patty; and I assume they weren't making the soup from scratch. It was about 20 minutes before it was ready. To their credit, they gave me a muffin and cookies to compensate (I didn't complain); it's a pretty good deal to get a muffin and 3 cookies for free on an $8 order.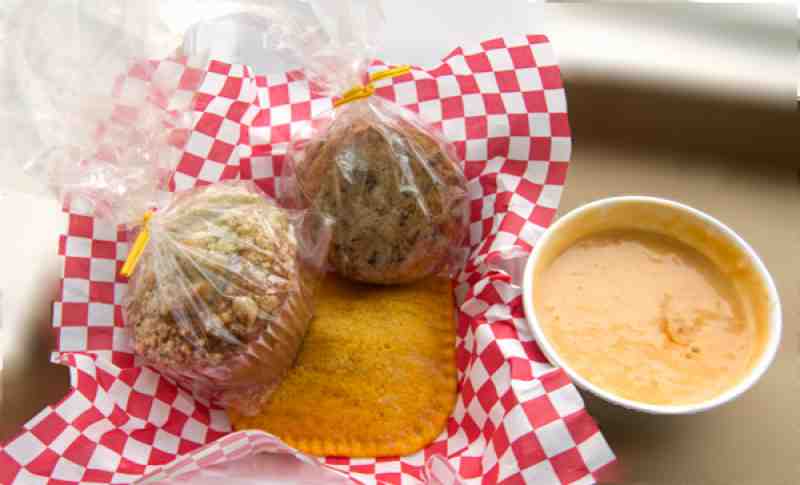 The soup was very thick and salty; there were plenty of chunks of meat in it. Frankly I couldn't tell if it was lobster meat or not; the meat had no specific taste. The soup was pretty good, but nothing spectacular. The Jamaican Beef Patty was pretty interesting. Stuffed with a spicy beef mixture, it's sort of like an empanada. Mildly spicy and very tasty indeed.
The chocolate chip cookies were the kind you used to sneak into the kitchen in the middle of the night to get when you were a kid; too damned good to resist. Damn you East End Eats; I don't even want to have this stuff in the house.
I had the muffin the next day. I can't say that I remember the last time I had a blueberry muffin; maybe Reagan was President. I don't have a toaster oven, so I had to "toast" it on the stove.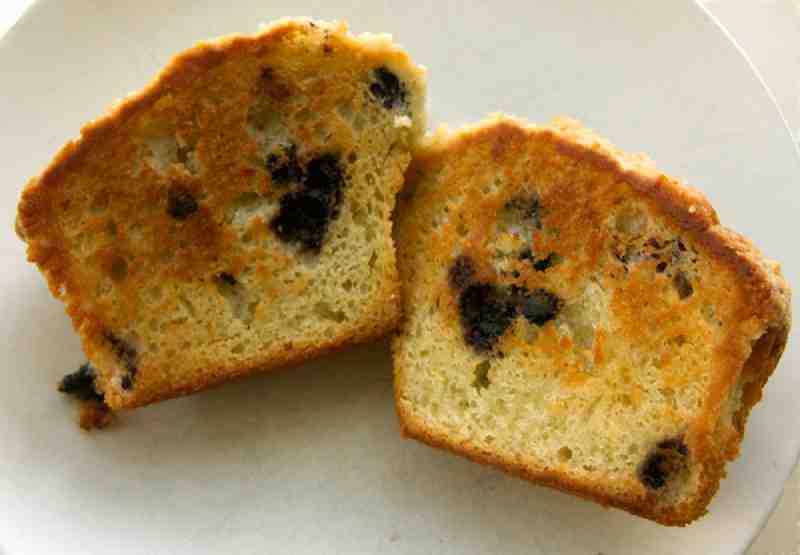 This was pretty good. When you baste sugary bread with butter how else can it come out?