Critic's Review
I'd been to this place once before, and I didn't really care for it. I was in the mood for some latin food, and I was driving in the area. They've changed their sign; it used to say "Cuban and Latin Food", but now it says "Cuban and Mexican" food.
My first time here they sat me in a booth right in front of the door with an empty restaurant; and they tried to put me in the same booth this time. No, I said, How about back there? There was a 2 year old running around up front, and I wanted to be away from that scene.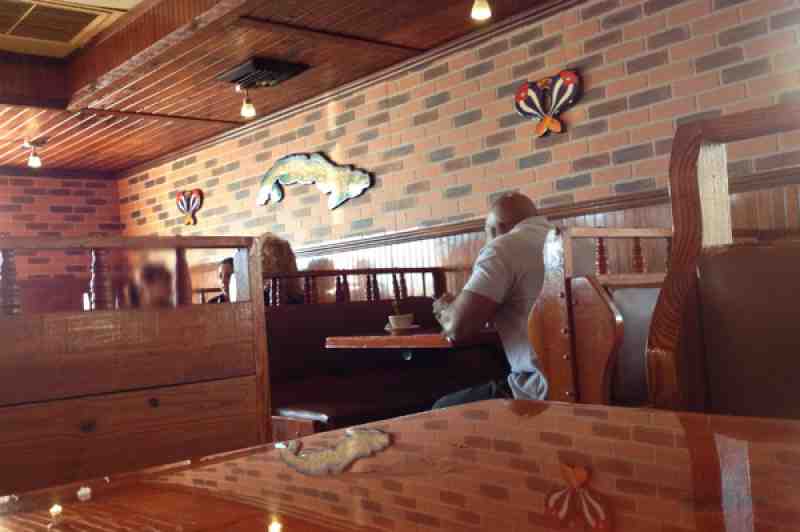 Fuego Latino Inside
It's a deep restaurant; it reminds me a little of LaBamba. I got some Iced Tea and they brought out some chips. Decent chips, but the salsa was as bad as any I've had. Probably out of a very, very big jar.jump-->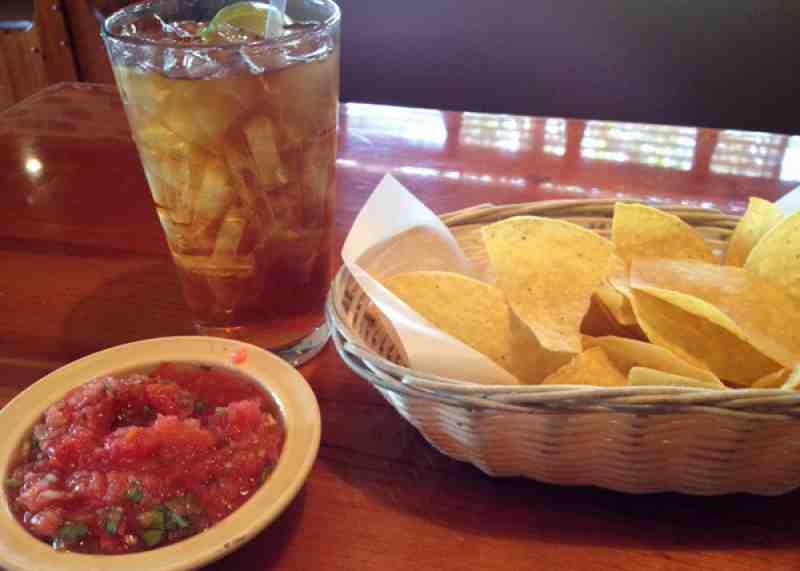 Fuego Latino Chips and Salsa
They use lime instead of lemon, but they have Splenda. They play latin music with spanish lyrics here. They've changed the menu, and they don't put olives in the ropa vieja anymore, so I ordered that. I would have gone for Mexican, but I wouldn't call it a Mexican menu. No Chile Rellenos or Enchilladas.
The food came out quickly.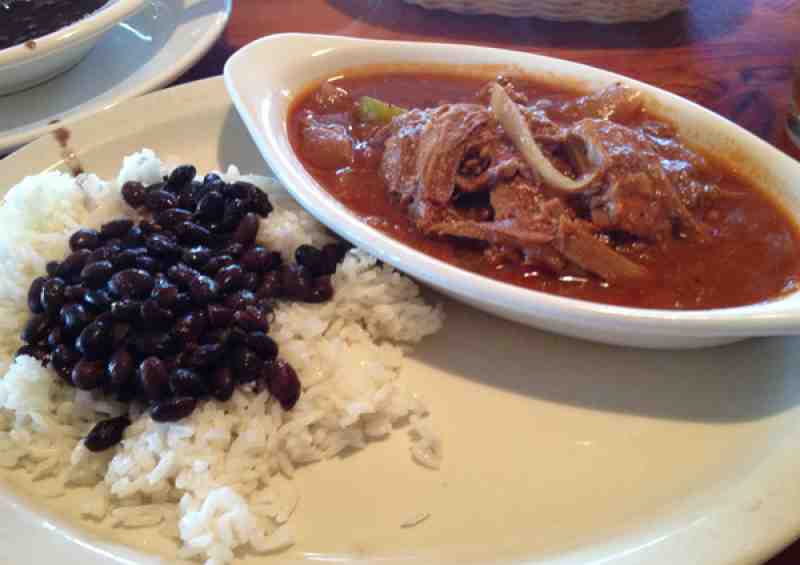 Fuego Latino Ropa Vieja
I don't like plantains, so I asked for extra beans, so they gave me a big bowl of beans. After assembling everything together, it was a pretty hearty lunch.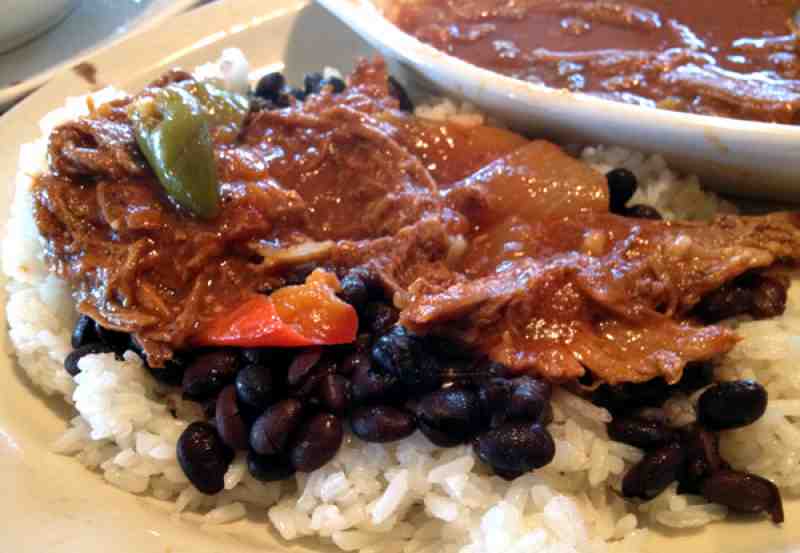 Fuego Latino Ropa Vieja
As Ropa Vieja goes, this was pretty tasty. Often it's too bland, but this had a good amount of seasoning along with some onions and peppers. When I was done I'd had plenty of food.
The experience was tarnished with the baby whose mother was parading him around the room and laughing and shouting at every move he made. Between the crying, adoring yelps and the inane banter, it was like eating in a stranger's house. Not particularly inviting.
I'd had the Steak Julienne previously and I didn't think it was very good. This was a bit better.
Photo Gallery