Critic's Review
Decent Cajun food in our area is pretty hard to come by, so when I heard that they opened a place in the old Brasserie Chow location I was curious enough to give it a try. On a Saturday afternoon Hollywood is pretty dead, but I wasn't going to wait until 9pm for the live entertainment.
Brasserie Chow was a pretty nice space, and they've made it a bit better. It's sort of a 3 tiered space; they have tables on the sidewalk, a semi-enclosed "indoor" patio, and then a dining room inside. The bar area is a nice space with 2 TVs.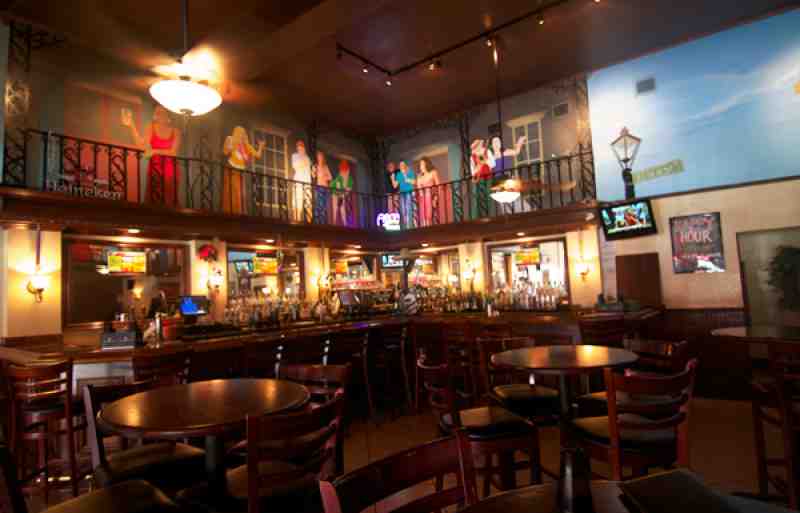 There's also a stage where they have live music nightly. The theme is completed with a faux balcony with gawkers and exhibitionists painted on the walls.jump-->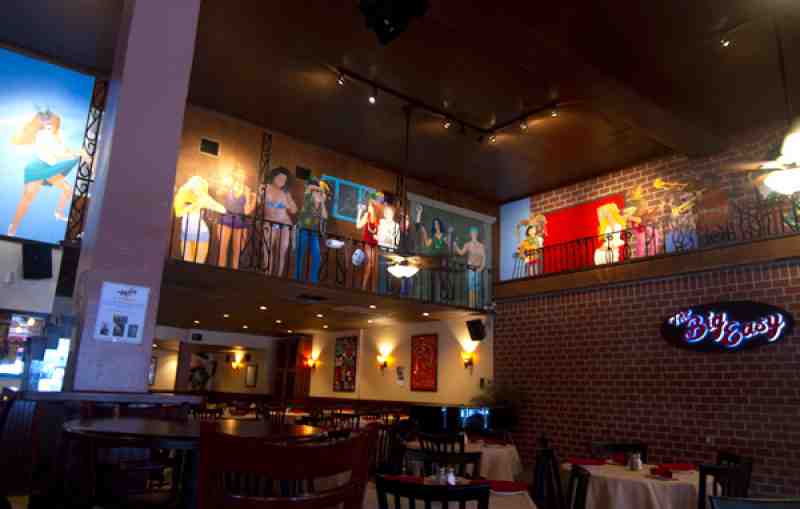 When I first looked at the menu I was very suspicious and didn't have a lot of hope. While they have all of the expected Cajun dishes, they also have stuff that doesn't belong, like saganaki, pizza and tuna sashimi. I'm a big fan of good Jambalaya, but the description didn't sound right; whenever they say "over rice" I know that they have a big pot of the stuff in the back.
They do have Abita beer, so I ordered a Turbo Dog and the Jambalaya.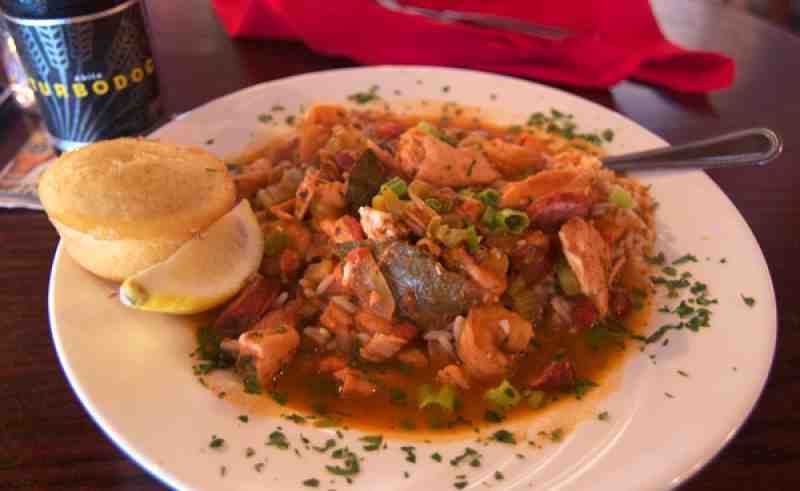 The place was dead empty and they brought it out in less than 5 minutes, so they're not exactly making anything to order. It didn't look half bad; it was a very sloppy version and it certainly was plenty of food. It came with cornbread and a lemon wedge; I have no idea what I was supposed to do with the lemon.
As I was eating this, I was thinking that it wasn't far from being good; it wasn't terrible. It was too soupy; it wasn't made with a roux and it was short on spice. As a concoction of stuff in a sort of tomato sauce it was a hearty meal. Not what I hoped for, but most people would probably be happy with it.
The cornbread was actually very good. Sort of a corn muffin.
I could see this place being a fun place with a good band. Their menu is extensive, and it's one of the nicer spaces on Hollywood Blvd.