Critic's Review
Riddlez took over the spot formerly occupied by Bob and Wilson's when they moved to their new location on Las Olas.
The difference between Riddlez and Bob and Wilson's is marketing. Riddlez has a fancy website and fancy prices to match. A Sandwich is about $2 more here than B&Ws. There's no pastrami or cole slaw.
Bob and Jose (the owner of Riddlez) are acquainted from their days at Panera. It's interesting how they've taken 2 different directions; Panera has lots of fancy sandwiches at fancy prices which seems like the route Jose is following; while Bob is offering simple, solid food and a fair price.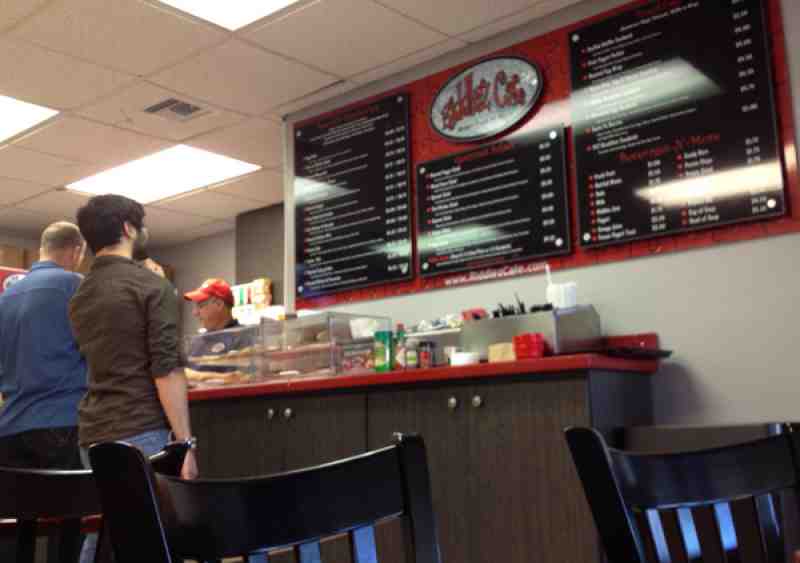 I was on foot in the area and I noticed on their sign that they had chili on special. I asked the counter guy if it had beans and he said "Yes, and a bunch of other stuff". Since chili can take many forms, I was a little put off that he didn't seem to want to tell me what was in it. They description was "Hearty Meat Chili", so I expected something very meat-centric. But when I opened the container, it was rather loose and had some unidentifiable ingredients.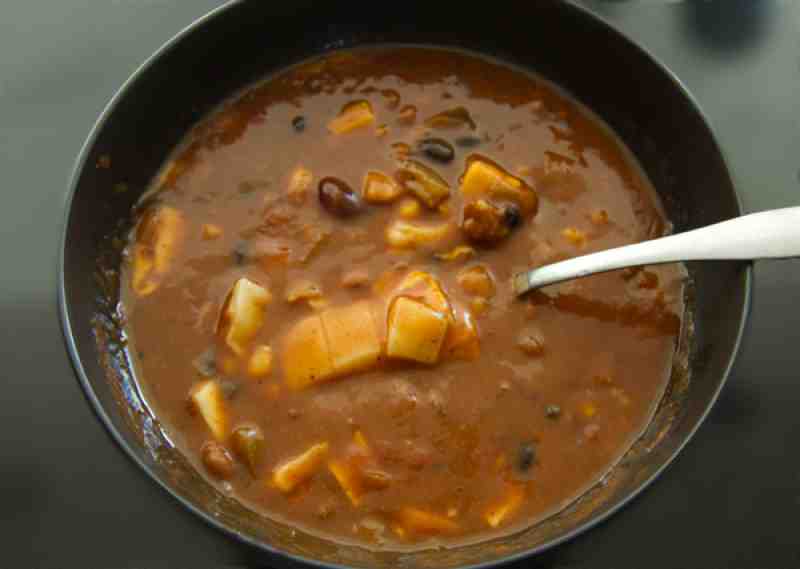 Riddlez Chili
I tasted it and it was cold; I'm only about 3 blocks away. The unidentified strips looked like bamboo shoots; maybe tofu. But they turned out to be cheese. The chili had a very smokey flavor and was loaded with corn. It was more like a soup, frankly. I can't say that I liked it.
They also gave me a container with plain tortilla chips and another container with some sour cream.
Like the sandwiches, the chili was too fancy for my taste. This is not my kind of place.