Critic's Review
The Islamorada Fish Company may be the biggest restaurant in a decent area that most people have never seen. Located in the Bass Pro Shop's Outdoor World complex, it can't be seen from any road normally travelled. So if you're not a fishing or gun enthusiast, it's a pretty easy place to miss.
From the outside it looks like it might be a pretty cool place; it sits on a man-made lake and there's a little bridge you have to cross to get to it. The sign outside makes it clear that you're not to bring your gun inside.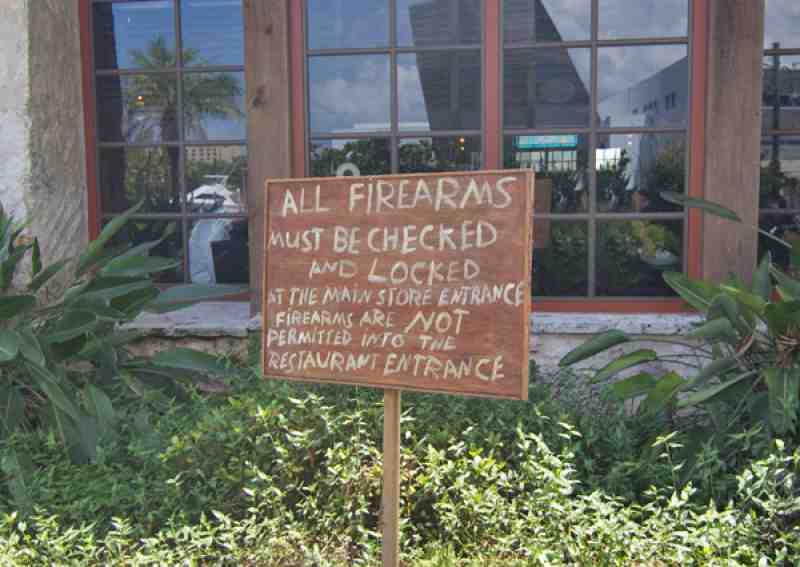 Inside the place is large and confusing. There's what looks like a dining room to the right as you enter; it's actually the bar. There's a sushi bar in the middle of the room, and a bit further up on the right is the entrance to a big store where you can buy all sorts of "outdoor" related items; books about Moose and paintings of animals. You have to go around the corner to get to the hostess table; there's a reason that most places have the hostess station right in front of the door. jump-->The main dining room is a huge room that looks about 50 years old; it reminds me of the big old restaurants that used to dominate the scene many years ago. If you've been to Sea Watch you get the gist; the nautical theme with big fish and anchors hanging all over.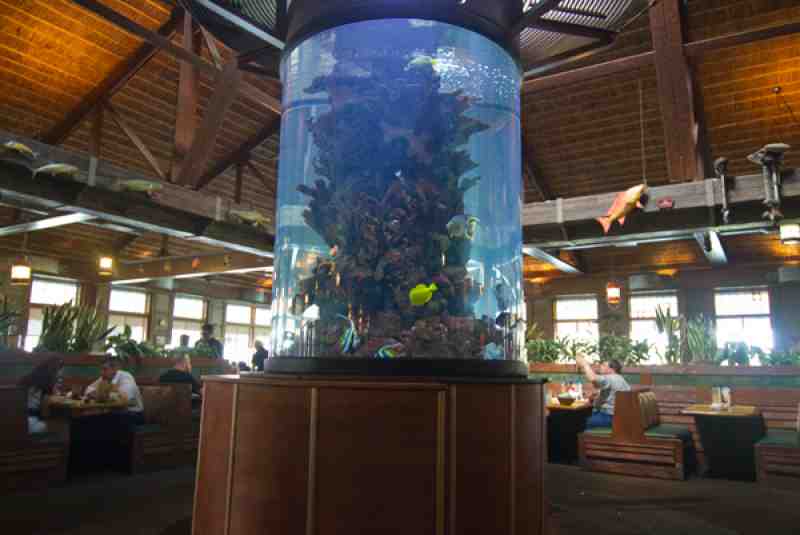 Islamorada Fish Company Interior
The menu is pretty old world as well and it seemed a bit pricey at first glance. It was a bit odd to have all of the old fried fish favorites on one page and sushi on the next. But I wasn't getting sushi here, and I definitely wanted to try to conch chowder. Before I got a chance to order they brought out a big loaf of bread. It was nice and soft and obviously freshly made; I was pretty excited about it until I tasted it. This "bimini" bread had a sugar coating on the crust, and it really isn't what I want in bread. As if white bread isn't bad enough for you by itself.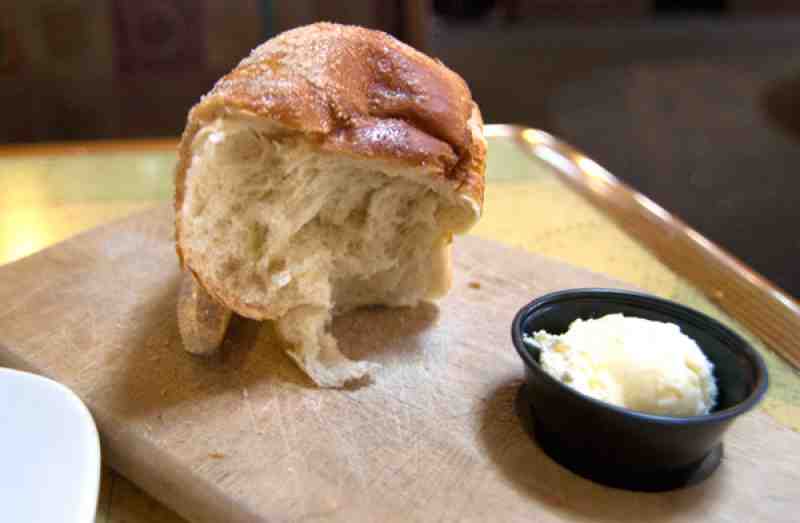 Islamorada Fish Company Bimini Bread
The conch chowder came out seconds after I ordered it; it was rather pedestrian but certainly not bad. It's about what I'd expect at a place like this. Loaded with potatoes and celery and not a whole lot of conch; it could have been anything from manhattan clam chowder to a minestrone. Worth $3.99 I guess.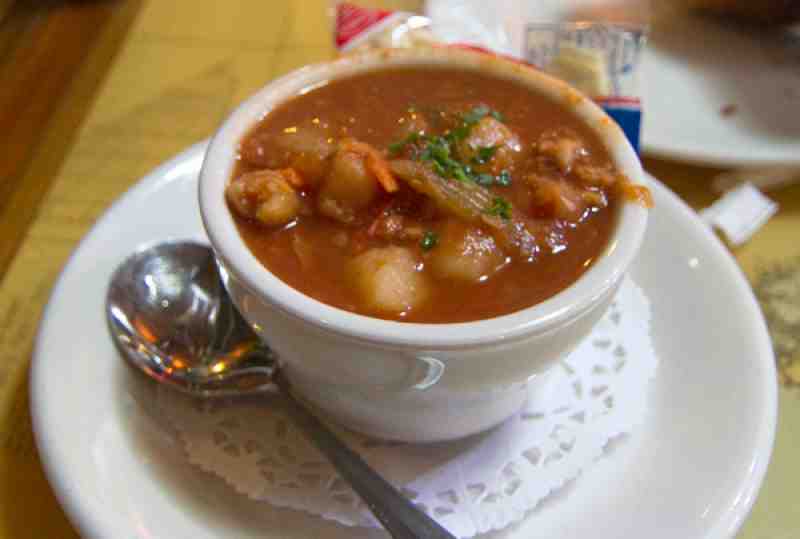 Islamorada Fish Company Conch Chowder
I decided on the old bay shrimp, taking into consideration the Mac and Cheese I'd wolfed down yesterday. I'm always baffled by these shrimp offerings. For $12 they give you like 5 shrimp nowadays, but when you order the peel-and-eat you get a lot more. I got 14 shrimp.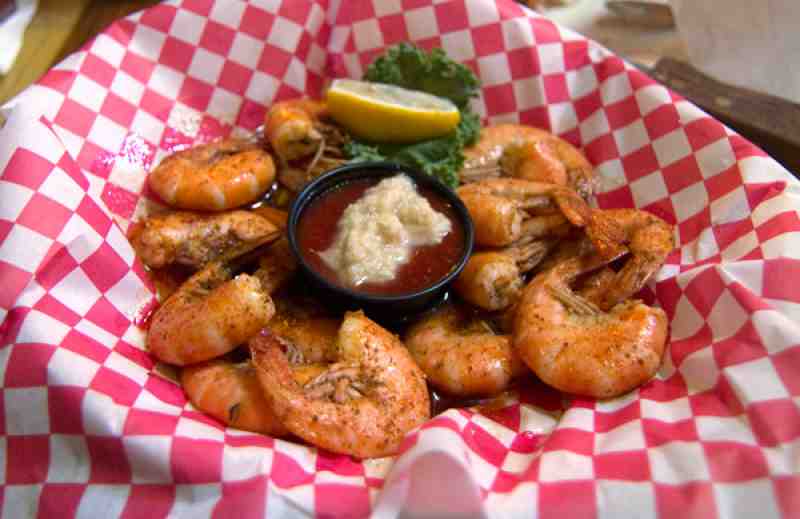 Islamorada Fish Company Old Bay Shrimp
There was a major dollop of horseradish in the "cocktail sauce". They were pretty cheap with lemon; I asked for more and I got the equivalent of 2 whole lemons. The shrimp were ok.
I think it might be a good place to bring a family for some food and shopping for camping equipment and wildlife posters. But as a restaurant I can't get excited about it.