Critic's Review
With nobody left to write puffy articles at New Times, what chance did they have? Big City Dogs is closed. Another bad South Florida eatery bites the dust.
****
I was hitting Sonny's in the same shopping center and spotted the "new" Big City Dogs location so I thought I'd check it out. I've gotten some pretty wonky stuff at the Commercial Blvd location. Their recipes are highly suspect there, so I wanted to see if it was just the grill guy there or if it was a corporate problem.
If you've detected my irritation with New Times the sign on the front of this place might help you to understand; New Times continues to hand out awards to places that just aren't any good.
Inside (yes, this location has an inside) is the same "rat pack" theme with different murals. It sort of reminds me of a place that might be inside Penn Station.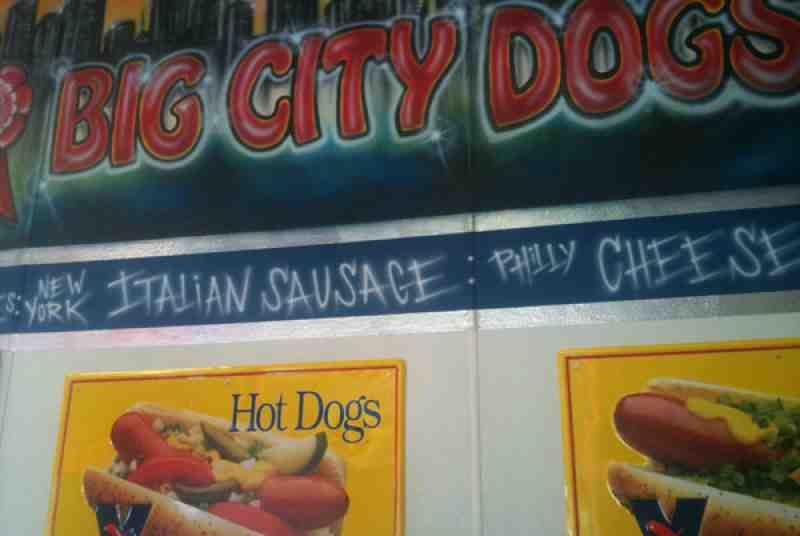 I ordered a Chicago dog because I felt like having one, and also because it shows if whoever is making it knows what they're doing. They have a cutout and a few stools and a counter; it was ready in about 5 minutes.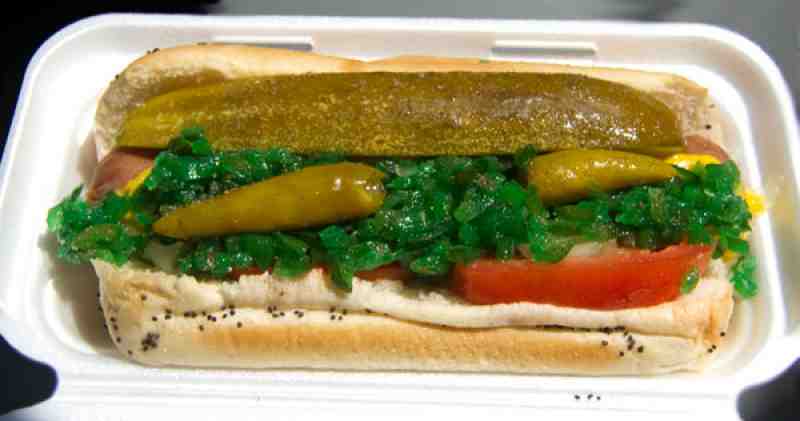 Alas, there was way too much relish on this as well. From a pure construction standpoint, this one was a little better than the one from commercial. I took a couple of bites before hitting the road (I didn't have enough napkins to eat the whole thing) and as I was chewing I was thinking that this just didn't taste like a Chicago dog. So when I got home I took it apart and tasted each ingredient by itself. The problem is the relish and the onions. The relish doesn't taste like relish, and the onions don't taste like onions. Maybe they have them mixed together or something, but the 2 missing tastes just keep this from tasting the way a Chicago dog should taste. Putting too much of the bad-tasting relish on doesn't help it any.
Photo Gallery